List: Top 3 Movie Moms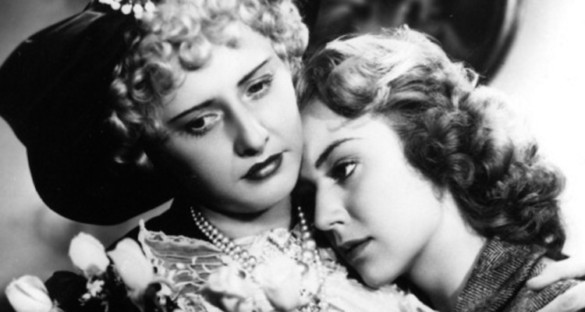 This week on Episode 273 of the InSession Film Podcast, inspired by Mother's Day which happened over the weekend, we finally decided talk about our favorite movie moms. As you may have already heard on the show previously, we've talked about our Top 3 movie dads – not once but twice – so we needed to remedy the fact that we haven't talked about the best mothers in film. And what a better time than to talk about our favorite movie moms and why they resonate so heavily with us. On that note, what movie moms would make your list? Here are the one's that made ours:
**Please keep in mind that we each had different criteria for our selections**
JD
1) Stella Dallas – Stella Dallas
2) Mildred Pierce – Mildred Pierce
3) Diane Després – Mommy
Brendan
1) Marion McPherson – Lady Bird
2) Mrs. Jumbo – Dumbo
3) Peg – Edward Scissorhands
Honorable Mentions (Combined)
Mrs. Robinson – The Graduate
Helen – Parenthood
Sarbojaya Ray – Pather Panchali
Elaine – Almost Famous
Ellen Ripley – Aliens
Sarah Connor – Terminator 2: Judgement Day
Rosemary – Rosemary's Baby
Marge – Fargo
Juno – Juno
Joan Crawford – Mommie Dearest
Mother – Mother
Mother – mother!
Laura – The Orphanage
Tess Coleman – Freaky Friday
Ray Eddy – Frozen River
Olivia Evans – Boyhood
Ryan Stone – Gravity
Ma – Room
Amelia – The Babadook
LaVona – I, Tonya
Halley – The Florida Project
Mrs. Brown – Paddington / Paddington 2
The Bride – Kill Bill Vol 2
Rosemary – Easy A
Mrs. O'Brien – The Tree of Life
Mrs. Gump – Forrest Gump
Maria – The Sound of Music
Mary Poppins – Mary Poppins
Mom – Bambi
Hopefully you guys enjoyed our lists and if you agree or disagree with us, let us know in the comment section below. There are a gazillion options for this list and it's very likely that your picks are different than ours – especially if your criteria is different than what we opted for with our picks. That being said, what would be your Top 3? Leave a comment in the comment section or email us at [email protected].
For the entire podcast, click here or listen below.
For more lists done by the InSession Film crew and other guests, be sure see our Top 3 Movie Lists page.