List: Top 3 Movie Heists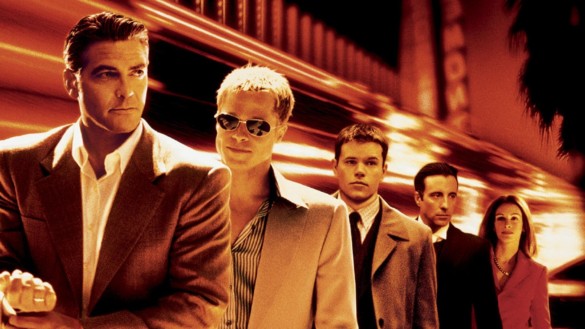 This week on Episode 235 of the InSession Film Podcast, inspired by Steven Soderbergh's Logan Lucky, we discussed our favorite heists in films. Any time you talk about Soderbergh and a new film, there's a good chance a heist was involved. Even without knowing what Logan Lucky was about, you could probably assume that based on his past resume, so this just made sense. We have seen some great heists in the past, even in bad films, which makes this particular list even more compelling since we are talking about the actual heists themselves. On that note, what movies would make your list? Here are the one's that made ours:
**Please keep in mind that we each had different criteria for our selections**
Brendan
1) Stealing the Data – Mission: Impossible
2) Casino Heist – Ocean's Eleven
3) Bank Robbery – Bonnie & Clyde
Vince
1) Casino Heist – Ocean's Eleven
2) Stealing Secrets/Dreams – Inception
3) Federal Reserve Heist – Die Hard with a Vengeance
Kevin
1) Stealing the Death Star Plans – Rogue One
2) Stealing Secrets/Dreams – Inception
3) Tricking the Bank – Hell or High Water
Honorable Mentions (Combined)
Various heists in Indiana Jones, National Treasure, The Founder, Mad Max: Fury Road, Bandits, The Italian Job, Fast Five, Sneakers, 11 Harrowhouse, Drive, The Sting, Baby Driver, Point Break, Out of Sight, Inside Man
Hopefully you guys enjoyed our lists and if you agree or disagree with us, let us know in the comment section below. Depending on how you define "heist" and in what context you prefer, your list could look very different than what we conjured here with our picks. That being said, what would be your Top 3? Leave a comment in the comment section or email us at insessionfilm@gmail.com.
For the entire podcast, click here or listen below.
For more lists done by the InSession Film crew and other guests, be sure see our Top 3 Movie Lists page.