List: Top 3 Movie Gangsters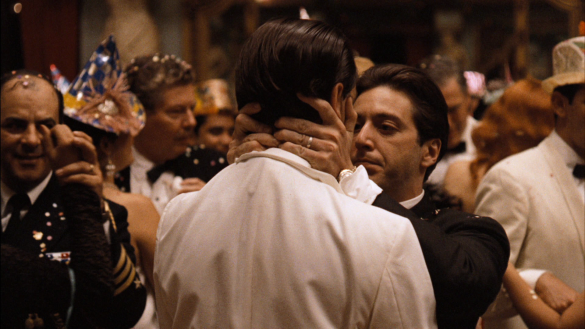 This week on the InSession Film Podcast, we discuss Black Mass and Johnny Depp playing the notorious gangster, Whitey Bulger. Movie gangsters have filled theater screens for as long as film has been around. Or at least it feels that way and some characters in this genre are the most iconic characters of all time, regardless of genre. So, there was a lot to choose from. And given the kind of task set before us, we came up with some pretty good lists.
That being said, what Top 3 movie gangsters would make your list? Here are the one's that made ours:
*Keep in mind we have different criteria for our lists as well
JD
1) Clyde Barrow – Bonnie and Clyde
2) Vincent / Jules – Pulp Fiction
3) Malik – A Prophet
Brendan
1) Frank Costello – The Departed
2) David – Once Upon A Time in America
3) Ray / Ken – In Bruges
Cody
1) Frank Costello – The Departed
2) Vincent / Jules – Pulp Fiction
3) Malik – A Prophet
Honorable Mentions (Combined)
Too many to choose from. Classics like The Godfather and Goodfellas have to be mentioned, but there's so many to choose from, that we didn't have a ton of honorable mentions.
Hopefully you guys enjoyed our lists and if you agree or disagree with us, let us know in the comment section below. While we did mention some great movie gangsters, there's still many others to choose from, as we alluded to in honorable mentions. That being said, what would be your Top 3 Leave a comment in the comment section or email us at insessionfilm@gmail.com.
For the entire podcast, click here or listen below.
For more lists done by the InSession Film crew and other guests, be sure see our Top 3 Movie Lists page.