List: Top 3 Jessica Chastain Scenes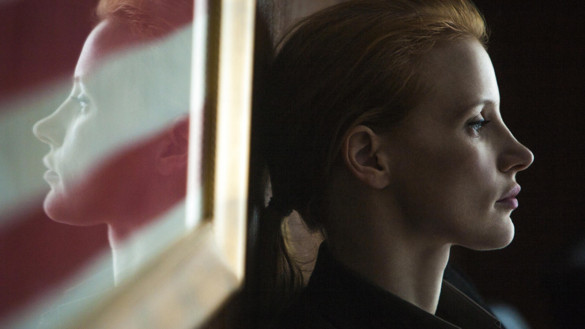 This week on Episode 449 of the InSession Film Podcast, inspired by our review of The Eyes of Tammy Faye, we discussed our favorite Jessica Chastain scenes in film. Similarly to Oscar Isaac last week, it's a little early in Chastain's career for this, but it's also Part 1 of a hopefully unlimited part series talking about her best scenes. Also like Isaac, Chastain's rise in Hollywood correlates with our own growth as a podcast, so once again there's a nostalgic factor to her work that's almost hard to seperate. However, she's also one of the best actresses working in film today, so it doesn't take much work to split our feelings from the merits of her craft. There are so many great moments of Chastain's to choose from that made this a very enjoyable exercise. That said, here are our lists:
(Note: Please keep in mind that we each had different criteria for our selections)
JD
1) Give Me The Team I Need – Zero Dark Thirty
2) Apartment Scene – The Disappearance of Eleanor Rigby
3) Anna / Lawrence Scene – A Most Violent Year
Brendan
1) Anna Gun Scene – A Most Violent Year
2) I'm the Motherf***er That Found This Place – Zero Dark Thirty
3) Opening Narration – The Tree of Life
Honorable Mentions (Combined)
Various other scenes in The Tree of Life, Take Shelter, A Most Violent Year, The Disappearance of Eleanor Rigby, Mama, Interstellar, Molly's Game, Miss Sloan, Crimson Peak, It Chapter Two, The Huntsman: Winter's War, The Eyes of Tammy Faye
Hopefully you guys enjoyed our lists and if you agree or disagree with us, let us know in the comment section below. There are many great scenes in the career of Jessica Chastain so far, and perhaps your list is different than ours depending on your criteria. That being said, what would be your Top 3? Leave a comment in the comment section or email us at insessionfilm@gmail.com.
For the entire podcast, click here or listen below.
For more lists done by the InSession Film crew and other guests, be sure see our Top 3 Movie Lists page.