List: Top 3 Guilty Pleasure Movies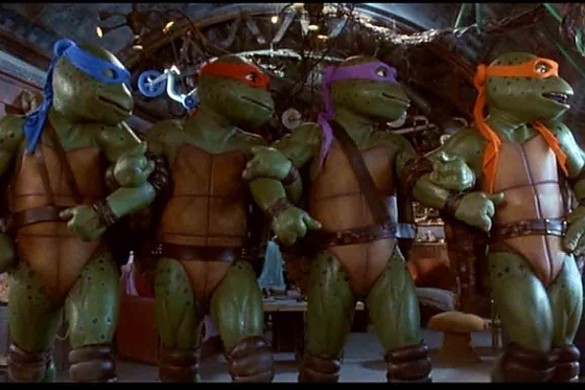 This week on the InSession Film Podcast, we discussed Teenage Mutant Ninja Turtles: Out of the Shadows, which has turned into a new guilty pleasure for certain audiences. With that as our inspiration, we decided to talk about our favorite guilty pleasure movies and boy, was this a lot of fun! Guilty pleasures are a fun subject for us to talk about and it's crazy it's taken us this long to finally dedicate a segment to it. Obviously with a list like this, it can go in a number of different directions depending on your taste in film. There are probably a number of reasons why you may like a bad film, and we try to hit on those reasons in our picks.
On that note, what guilty pleasure movies would make your list? Here are the one's that made ours:
*Keep in mind we have different criteria for our lists as well*
JD
1) Michael Bay
2) Independence Day
3) They Live!
Brendan
1) American Pie Series
2) The Mummy
3) Good Burger
CJ
1) Scary Movie
2) Soul Plane
3) Teenage Mutant Ninja Turtles: Coming Out of their Shell
Honorable Mentions (Combined)
Adam Sandler, League of Extraordinary Gentleman, Sixth Man, Saving Silverman, Ace Ventura, Roadhouse, Outbreak, TMNT: Secret of the Ooze, Pacific Rim, Fast & Furious Franchise, Shanghai Noon/Knights, Barberella, Escape to Victory, National Treasure, I, Robot, Tremors, A Walk to Remember, Jingle All the Way, How to Lose a Guy in Ten Days, Bring it On, Deep Blue Sea, Weekend at Bernies, George of the Jungle, Starship Troopers, House of Wax
Hopefully you guys enjoyed our lists and if you agree or disagree with us, let us know in the comment section below. There are obviously a ton of other guilty pleasures that we didn't mention that could make your list, depending on your own tastes and criteria. That being said, what would be your Top 3? Leave a comment in the comment section or email us at insessionfilm@gmail.com.
For the entire podcast, click here or listen below.
For more lists done by the InSession Film crew and other guests, be sure see our Top 3 Movie Lists page.