This podcast is brought to you by Paypal and our awesome listeners like you. Click here if you'd like to support the show!
This week on the InSession Film Podcast, CJ Hurt from Wolverine Wanderings joins us to discuss his love for Teenage Mutant Ninja Turtles and their new film, Out of the Shadows, the sequel to the 2014 reboot. We also give our Top 3 Guilty Pleasure Movies and we do another round of Rants and Raves.
Big thanks to CJ for joining on the show again. He is the biggest TMNT fan that we know and it was such a pleasure to have his enthusiasm for this week's review. CJ is a great guy in general too and we highly recommend his work. Be sure to catch CJ's first appearance on the show, where he joined us to talk about Will Smith's Concussion.
On that note, check out the show and let us know what you think in the comment section. Thanks for listening and thanks for supporting the InSession Film Podcast!
– Teenage Mutant Ninja Turtles: Out of the Shadows Movie Review (5:42)
Grades
JD: D+
Brendan: C
CJ: A
– Top 3 Guilty Pleasure Movies (46:05)
So, this was a fun Top 3. Guilty pleasures are a fun subject for us to talk about and it's crazy it's taken us this long to finally dedicate a segment to it. Obviously with a list like this, it can go in a number of different directions depending on your taste in film. There are probably a number of reasons why you may like a bad film, and we try to hit on those reasons in our picks. On that note, what would be your top 3?
Top 3 Sponsor: First Time Watchers Podcast
[divider]
RELATED: Listen to Episode 171 of the InSession Film Podcast where we discussed X-Men: Apocalypse!
[divider]
– Rants and Raves (1:34:01)
For this segment, we each pick a topic that we either rant or rave about it as it relates to our sentiments. This week we discuss accepting absurdity in movies, the Rogue One: A Star Wars Story re-shoot reports and Brie Larson being considered for Captain Marvel.
– Music
Squirrel Formation – Steve Jablonsky
Arrival to Earth – Steve Jablonsky
Ninja Rap – Vanilla Ice
The Return of the Eagle – Atli Örvarsson
Subscribe to our Podcasts RSS
Subscribe to our Podcasts on iTunes
Listen on Stitcher
InSession Film Podcast – Episode 172
[divider]
Next week on the show:
Main Review: Warcraft or The Conjuring 2
Top 3: TBD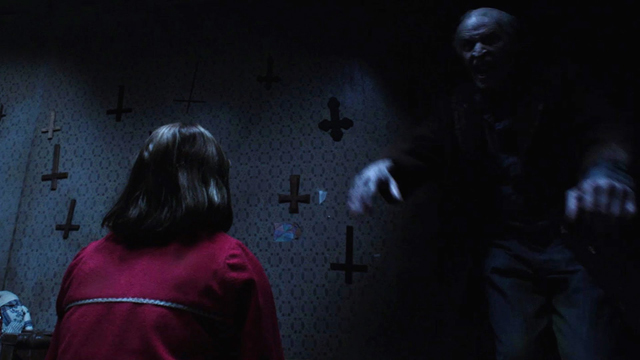 [divider]
Help Support The InSession Film Podcast
If you want to help support us, there are several ways you can help us and we'd absolutely appreciate it. Every penny goes directly back into supporting the show and we are truly honored and grateful. Thanks for your support and for listening to the InSession Film Podcast!
VISIT OUR DONATE PAGE HERE