List: Top 3 Goodbye Scenes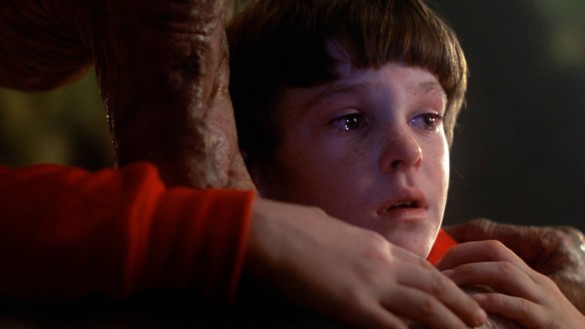 This week on Episode 337 of the InSession Film Podcast, inspired by The Farewell, we thought it would be apt to talk about our favorite goodbye scenes in film. This is one of the more vast topics we've done on the show this year. There are countless goodbye scenes in film. Some are perhaps more iconic than others, but no matter which direction you point, there were endless possibilities for our lists. We did our best to narrow down the scenes that spoke to us the most, so maybe this is a more subjective list than usual, but we also love the quality of these moments as well. That said, what would be your Top 3?
(Note: Please keep in mind that we each had different criteria for our selections)
JD
1) Woody & Andy's Goodbye – Toy Story 3
2) Elliot's Goodbye with E.T. – E.T. the Extra-Terrestrial
3) Roy Batty's "Tears in the Rain" Goodbye – Blade Runner
Brendan
1) Genevieve & Guy's Final Goodbye – The Umbrellas of Cherbourg
2) Chris & Gordie's Goodbye – Stand By Me
3) Olivia's Cathartic Goodbye – Boyhood
Brad
1) Harry's Goodbye – Armageddon
2) Brian & Toretto's Final Goodbye – Furious 7
3) Elliot's Goodbye with E.T. – E.T. the Extra-Terrestrial
Honorable Mentions (Combined)
Various goodbye scenes in these films – Midnight Special, First Man, How to Train Your Dragon 3, Casablanca, Before Sunrise, Lost in Translation, Schindler's List, Gone with the Wind, Where the Wild Things Are, Inside Out, Monsters Inc., The Fox and the Hound The Iron Giant, The Truman Show, La La Land, One Flew OVer the Cuckoo's Nest, Goodbye Children, Brokeback Mountain, Call Me By Your Name, The Third Man, The Wizard of Oz, The Silence of the Lambs, Cast Away, Return of the King, A Monster Calls, Return of the Jedi, Good Will Hunting, Mad Max: Fury Road, Dead Poets Society, T2: Terminator, Leave No Trace, Sing Street, Your Name, Marley & Me, Logan, Guardians of the Galaxy, Infinity War, Endgame
Hopefully you guys enjoyed our lists and if you agree or disagree with us, let us know in the comment section below. As mentioned above, this list has (literally) thousands of options available, so there's a great chance we missed some great scenes that may be on your list. That being said, what would be your Top 3? Leave a comment in the comment section or email us at [email protected].
For the entire podcast, click here or listen below.
For more lists done by the InSession Film crew and other guests, be sure see our Top 3 Movie Lists page.