Movie Review: 'Love, Antosha' is a perfect memorial for Anton Yelchin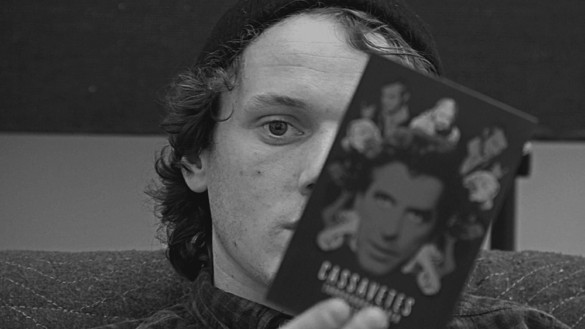 Director: Garret Price
Stars: Anton Yelchin, J.J. Abrams, Sofia Boutella
Synopsis: A portrait of the extraordinary life and career of actor Anton Yelchin.
For every generation of actors, there always seems to be dozens that never get the recognition or success they deserve. A particularly section of them always place roles in big films, but don't seem to break out into the mainstream. One of the actors that immediately springs to mind is Anton Yelchin, an actor that you've seen before in J.J. Abrahm's Star Trek series, Jim Jarmush's Only Lovers Left Alive, and a wide variety of smaller films as well. Bringing a strong sense of conviction and raw talent to every role, Yelchin could rotate from being a nebbish romantic in 5 to 7 to a threatening loser in Thoroughbreds. The news of his passing in 2016 left his legacy feeling incomplete, as he never had a singular, defining role. Garrett Price's Love, Antosha hopes cement Yelchin's career in the history books by showing how insightful, smart, and wonderful this actor was.
Yelchin's career started with his parents. The documentary slowly moves through his childhood, and his parents' relationship with him until it arrives at his first real role. After a few TV appearances, including an emotional episode of ER, Yelchin made the switch to movie rolls with the little remembered 2000 film entitled A Man Is Mostly Water. Over the course of Love, Antosha, his relationship with mother becomes the strongest throughline, as the title is taken from the way he would sign notes to her. Using stunning and firsthand home videos, archival footage, and interviews with Anton's friends and family, Price compiles a hagiography that feels almost justified in it's hero worship.
What's particularly wonderful about Love, Antosha is that the film doesn't focus primarily on what we lost in Yelchin's passing, but it commemorates what we had when he was alive. By taking us through his personal life and career, the documentary perfectly shows him age and mature overtime. Towards the beginning of the film, it's revealed that his family showed him Scorsese classics like Taxi Driver, Mean Streets and Raging Bull at a young age. It's understandable as those films are all part of cinema history, and important for a budding actor to see. What makes the scene surprising is when Yelchin makes the thoughtful (although not new) hypothesis that the character Travis Bickle is a reflection of cinema's masculinity. We soon find him filling his scripts with notes, reading novels like On the Road, and becoming more social, talented and intelligent as the film progresses. It's just the start here, as we soon see Anton expand his horizons into numerous interests including music and photography. From his blues rock bands to his late night risque photoshoots, Yelchin was always pushing himself in a fascinating direction, if only to zig the other way whenever he got bored. His interests and insights come to life in his diaries, which are narrated here by Nicholas Cage.
The film serves as a perfect memorial of Yelchin. Compiling how outstanding he was as a person, while also chronicling his artistic achievements, Love, Antosha is all you could want out of a documentary commissioned by the subject's family. At the same time, it's more than just a hagiography. It's a celebration of a life lived at its fullest, even if Yelchin was just twenty seven when it ended. There's a joyous and inspiring feeling throughout which thankfully transcends the biographical documentary genre altogether. Love, Antosha will make you want to dive into the actors work, and it may even inspire you achieve more. If Anton can do this much in 27 years, imagine what you could do with the rest of your life.
Overall Grade: B+