List: Top 3 Fish-Out-Of-Water Movies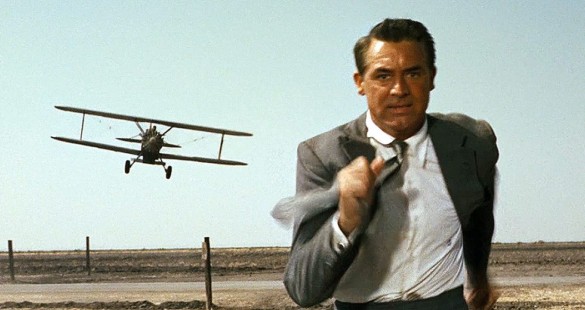 This week on Episode 390 of the InSession Film Podcast, inspired by our review of An American Pickle, we discussed our Top 3 fish-out-of-water movies. These stories are a tale as old as time. There are countless movies that fall under this umbrella, and that makes narrowing our lists down a challenge, but given the quality of the category, it's hard to go wrong no matter the direction you go. It certainly made for a very fun conversation. That said, here are our lists:
(Note: Please keep in mind that we each had different criteria for our selections)
Brendan
1) Pleasantville
2) Star Trek IV: The Voyage Home
3) Trading Places
Ryan
1) Mr. Smith Goes to Washington
2) North by Northwest
3) Groundhog Day
Honorable Mentions (Combined)
Back to the Future, Big, Beverly Hills Cop, Coming to America, Crocodile Dundee, Edward Scissorhands, Elf, Enchanted, Encino Man, E.T. the Extra-Terrestrial, In the Heat of the Night, The Jerk, Legally Blonde, My Cousin Vinny, Private Benjamin, Splash, Thor, Suspiria, Hot Fuzz, Meet the Parents, Army of Darkness, Austin Powers: International Man of Mystery, Rush Hour, School of Rock, Some Like It Hot, Lost in Translation , Captain America: Winter Soldier, Spy, Borat, My Fair Lady, Mad Max Fury Road , The Matrix, Mean Girls, Any Charlie Chaplin film
Hopefully you guys enjoyed our lists and if you agree or disagree with us, let us know in the comment section below. As is the case with a topic like this, depending on your tastes and criteria, your list could end up being very different than what we talked about. That being said, what would be your Top 3? Leave a comment in the comment section or email us at insessionfilm@gmail.com.
For the entire podcast, click here or listen below.
For more lists done by the InSession Film crew and other guests, be sure see our Top 3 Movie Lists page.