List: Top 3 Expendable Movie Casts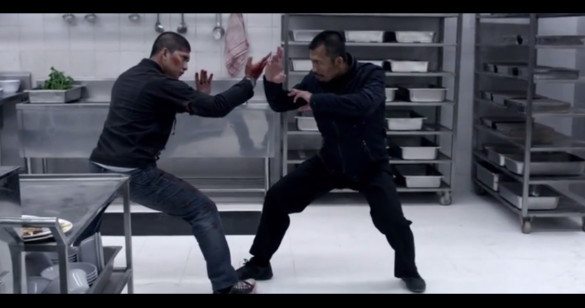 This week on Episode 214 of the InSession Film Podcast, inspired by the new science-fiction horror film Life, we discussed our favorite movies with "expendable" casts – aka movies with big casts for the sole purpose of killing them off throughout the film. This is a tactic we've seen in all kinds of film, including action, horror, war and even crime movies. Meaning, there was a rich variety to pick from for this list and our lists will certainly highlight that to some degree.
On that note, which movies would make your list? Here are the one's that made ours:
*Keep in mind we have different criteria for our lists as well*
JD
1) The Raid: Redemption / The Raid 2
2) The Godfather
3) Night of the Living Dead
Brendan
1) The Thing
2) Carrie
3) Cabin in the Woods
Honorable Mentions (Combined)
Jaws, Alien, Aliens, Saving Private Ryan, Deep Blue Sea, The Purge Series, Oldboy, Snowpiercer, Dr. Strangelove or: How I Learned to Stop Worrying and Love the Bomb, The Mist, The Grey, The Departed, All Quiet on the Western Front, Resevior Dogs, Platoon, Towering Inferno, The Hunger Games, Scream 2, Shaun of the Dead, This is the End, Predator, The Descent, Rec, House of Wax
Hopefully you guys enjoyed our lists and if you agree or disagree with us, let us know in the comment section below. Depending on your criteria and tastes, there are a ton of others movies that could have made your list regarding this topic. That being said, what would be your Top 3? Leave a comment in the comment section or email us at insessionfilm@gmail.com.
For the entire podcast, click here or listen below.
For more lists done by the InSession Film crew and other guests, be sure see our Top 3 Movie Lists page.