List: Top 3 Election Themed Movies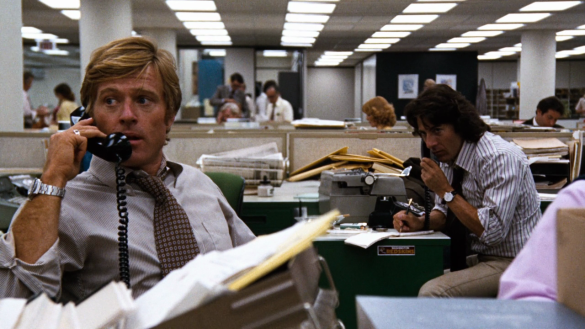 This week on the InSession Film Podcast, we reviewed the Sandra Bullock film, Our Brand is Crisis, dealing with an early 2000's Bolivia Presidential campaign. So for our Top 3 this week, election themed movies made sense. As referenced several times during the show, not all of us were familiar with this particular type of film (ahem, JD), however there are some amazing films that we were able to come up with for our lists this week. Perhaps we stretched our criteria a little bit, but hey, it's what makes it fun.
That being said, what Top 3 election themed movies would make your list? Here are the one's that made ours:
*Keep in mind we have different criteria for our lists as well
JD
1) All the Presidents Men
2) Lincoln
3) The American President
Mike
1) The Manchurian Candidate
2) Election
3) Batman Returns
Brandon
1) Dave
2) Election
3) The Campiagn
Honorable Mentions (Combined)
Ides of March, Air Force One, The War Room
Hopefully you guys enjoyed our lists and if you agree or disagree with us, let us know in the comment section below. Perhaps we missed out on some election themed movies that would have made your list. That being said, what would be your Top 3? Leave a comment in the comment section or email us at insessionfilm@gmail.com.
For the entire podcast, click here or listen below.
For more lists done by the InSession Film crew and other guests, be sure see our Top 3 Movie Lists page.