List: Top 3 Death-Defying Missions in Film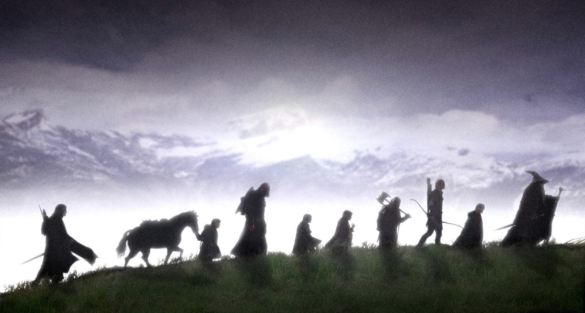 This week on Episode 442 of the InSession Film Podcast, inspired by our review of James Gunn's The Suicide Squad, we discussed our favorite death-defying missions in film. Of course, depending on how you define that, the list could be endless given its broad scale. Many, many films have stakes in the highest form with characters defying death at every turn, so narrowing the options down was certainly a challenge. But a fun one, indeed. That said, here are our lists:
(Note: Please keep in mind that we each had different criteria for our selections)
JD
1) Protecting the Village – Seven Samurai
2) Mission to Crossroads / Last Stand – Fury
3) Mission to the Moon – Apollo 13
Ryan
1) Destroying the Ring – The Lord of the Rings
2) Protecting the Beach – Jaws
3) Theater Mission – Inglourious Basterds
Dan
1) Destroying the Ring – The Lord of the Rings
2) Fire Mission – Sorcerer
3) Burj Khalifa Mission – Mission: Impossible – Ghost Protocol
Honorable Mentions (Combined)
Various missions in these films – Dunkirk, Saving Private Ryan, War Horse, Apocalypse Now, The Dirty Dozen, Mad Max: Fury Road, The Wild Bunch, Gladiator, The Martian, Argo, Captain Phillips, All is Lost, 127 Hours, Da 5 Bloods, The Revenant, Aliens, Raiders of the Lost Ark, The Rock, Armageddon, Rogue One: A Star Wars Story, Escape from New York, 300, The Terminator, Independence Day, MIB, Speed, King Kong, Mission: Impossible Series, John Wick Series, Godzilla (1954), Ocean's Trilogy
Hopefully you guys enjoyed our lists and if you agree or disagree with us, let us know in the comment section below. As mentioned above, there are countless missions/sequences in film that will qualify for this list depending on your criteria. So, it's quite possible that your list is different than ours. That being said, what would be your Top 3? Leave a comment in the comment section or email us at [email protected].
For the entire podcast, click here or listen below.
For more lists done by the InSession Film crew and other guests, be sure see our Top 3 Movie Lists page.