List: Top 3 Danny Boyle Scenes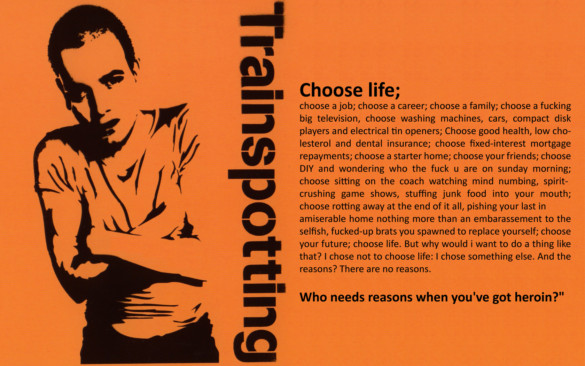 This week on Episode 216 of the InSession Film Podcast, inspired by T2 Trainspotting, we discussed our Top 3 Danny Boyle scenes. Boyle is certainly a unique filmmaker that has his own flavor and style that you probably either love or hate. We tend to love his crazy antics and cinematic values, at least most of the time. Looking back at his career, he's conjured some amazing scenes that emulate the best of what cinema is supposed to offer. Hopefully we did a good job of representing that in our lists this week, at least we think we did.
On that note, which Danny Boyle scenes would make your list? Here are the one's that made ours:
*Keep in mind we have different criteria for our lists as well*
JD
1) Steve Jobs vs. John Sculley – Steve Jobs
2) Choose Life – Trainspotting
3) Climax / Cutting off arm – 127 Hours
Brendan
1) Blood in Eye – 28 Days Later
2) Spud's interview – Trainspotting
3) Robbery flashback – Millions
Honorable Mentions (Combined)
Opening in London – 28 Days Later
Steve Wozniak arguing with Jobs – Steve Jobs
Scottish landscape – Trainspooting
Toilet scene – Trainspotting
Opening – Millions
Pub scene – T2 Trainspotting
Climax / Ending – Trance
Tunnel sequence – 28 Days Later
Jim beating soildier – 28 Days Later
Baby on ceiling – Trainspotting
Talk show sequence – 127 Hours
Hopefully you guys enjoyed our lists and if you agree or disagree with us, let us know in the comment section below. Depending on your criteria and tastes, there are a ton of others movies that could have made your list regarding this topic. That being said, what would be your Top 3? Leave a comment in the comment section or email us at [email protected].
For the entire podcast, click here or listen below.
For more lists done by the InSession Film crew and other guests, be sure see our Top 3 Movie Lists page.