List: Top 3 Coming of Age Movies in 21st Century (so far)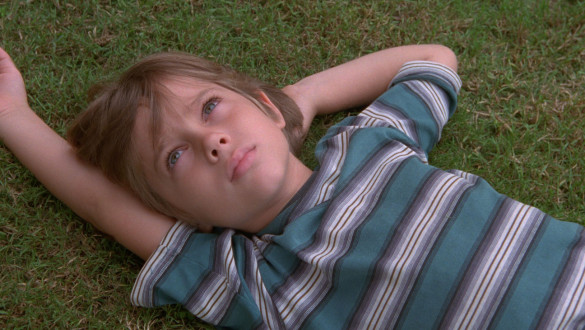 This week on Episode 247 of the InSession Film Podcast, inspired by The Florida Project and Wonderstruck, we discussed our favorite coming of age movies in the 21st Century so far. We are big fans of this topic, with some films under this umbrella breaching our favorite films of all-time. So we knew we needed to narrow it down in some way, and we decided to focus on films from this century. And wow, there are so many great coming of age films to pick from for our lists this week. The last 17 years has conjured some phenomenal movies that fit this bill, so it was a difficult challenge, but we one we loved grappling with this week. On that note, what movies would make your list?
Here are the one's that made ours:
**Please keep in mind that we each had different criteria for our selections**
JD
1) Boyhood
2) Pan's Labyrinth
3) Moonlight
Brendan
1) Y Tu Mamá También
2) Inside Out
3) Moonlight
Honorable Mentions (Combined)
Where the Wild Things Are, Harry Potter, Sing Street, This is England, Blue is the Warmest Color, An Education, The Way Way Back, The Edge of Seventeen, Persepolis, Almost Famous, Moonrise Kingdom, Beasts of the Southern Wild, Mud, Brooklyn, The Perks of Being a Wallflower, The Spectacular Now, The Tale of the Princess Kaguya, How to Train Your Dragon, The Fits, We are the Best!, A Monster Calls, City of God, Juno, Easy-A, Girlhood, Pete's Dragon, Let the Right One In, Fish Tank, When Marnie Was There, Spirited Away, Bridge to Terabithia
Hopefully you guys enjoyed our lists and if you agree or disagree with us, let us know in the comment section below. As noted above, there have been many great coming of age movies in this century so far, and perhaps we missed one that would be on your list. That being said, what would be your Top 3? Leave a comment in the comment section or email us at [email protected].
For the entire podcast, click here or listen below.
For more lists done by the InSession Film crew and other guests, be sure see our Top 3 Movie Lists page.