List: Top 3 Best Shot Films of 2016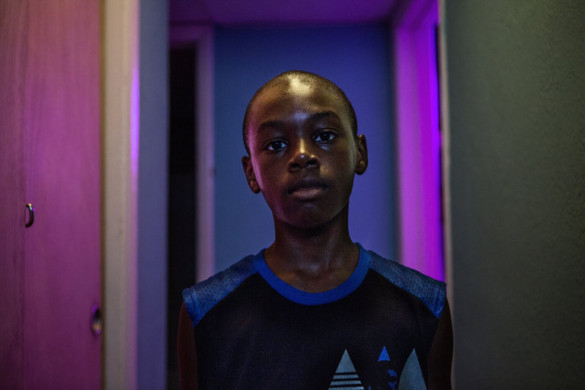 This week on Episode 202 of the InSession Film Podcast, we discussed our Top 3 best shot films of 2016. Cinematography is one of our favorite categories we get to discuss at the end of each year. There are many elements that make a movie, but visual wonder and evocative imagery is one of the most essential. And on this week's show, we discuss the films that highlight that idea the most from 2016. This year featured imagery that we'll remember for years to come.
On that note, which movie discoveries would make your list? Here are the one's that made ours:
*Keep in mind we have different criteria for our lists as well*
JD
1) Linus Sandgren – La La Land
2) James Laxton – Moonlight
3) Jarin Blaschke – The Witch
Brendan
1) Jarin Blaschke – The Witch
2) Linus Sandgren – La La Land
3) Michael McDonough – Sunset Song
Brian
1) Rodrigo Prieto – Silence
2) Seamus McGarvey – Nocturnal Animals
3) Stephane Fontaine – Jackie
Honorable Mentions (Combined)
Chung Chung-hoon – The Handmaiden
Natasha Braier – The Neon Demon
Bojan Bazelli – Pete's Dragon
Larkin Seiple – Swiss Army Man
Roger Deakins – Hail, Caesar
Emmanuel Lubeski – Knight of Cups
Emmanuel Lubeski – Last Days in the Desert
Bradford Young – Arrival
Adam Stone – Midnight Special
Drew Daniels – Krisha
M. David Mullen – The Love Witch
Steve Cosens – Born to Be Blue
Zach Kuperstein – The Eyes of My Mother
Nicolas Pesce – The Eye of My Mother
Sturla Brandth Grøvlen – Rams
– Top 3 Best Shot Films of 2015
– Top 3 Best Shot 2014
Hopefully you guys enjoyed our lists and if you agree or disagree with us, let us know in the comment section below. There are a other great candidates as well, depending on your own criteria and how you define this specific category. That being said, what would be your Top 3? Leave a comment in the comment section or email us at [email protected].
For the entire podcast, click here or listen below.
For more lists done by the InSession Film crew and other guests, be sure see our Top 3 Movie Lists page.