List: Top 3 Best Shot Films of 2015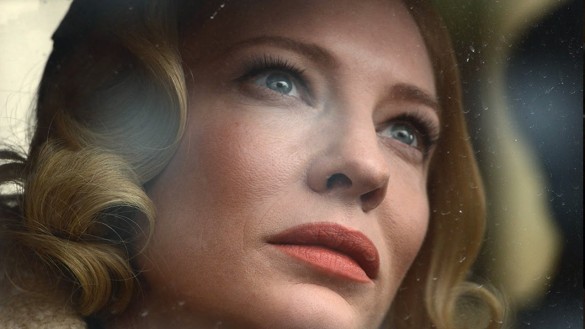 This week on the InSession Film Podcast, we continue our look back at 2015 as we discussed the best shot films of 2015, which felt even more appropriate coming of the heels of our review of The Revenant, shot by the great Emmanuel Lubeski. Cinematography is of course a crucial piece to any film, but each year there are certain movies that stand out due to it's camera work and how it immerses you into the experience. Some of the best movies in any given year has cinematography that uses it's visuals to tell the story, along with robust narrative and character work. Our lists this week definitely reflect that well.
That being said, what movies and cinematography would make your list? Here are the one's that made ours:
*Keep in mind we have different criteria for our lists as well
JD
1) Emmanuel Lubeski – The Revenant
2) Ed Lachman – Carol
3) Roger Deakins – Sicario
Brendan
1) Roger Deakins – Sicario
2) Emmanuel Lubeski – The Revenant
3) Ed Lachman – Carol
Nathan
1) Emmanuel Lubeski – The Revenant
2) Alwin H. Küchler – Steve Jobs
3) John Seale – Mad Max: Fury Road
Honorable Mentions (Combined)
Ping Bin Lee – The Assassin
Adam Arkapaw – Macbeth
Rob Hardy – Ex Machina
Dariusz Wolski – The Martian
Sturia Grovlen – Victoria
Sean Baker / Radium Cheung – Tangerine
Yves Belanger – Brooklyn
Robert Richardson – The Hateful Eight
Janusz Kamisnki – Bridge of Spies
Cary Fukunaga – Beasts of No Nation
Robert Yeoman – Love & Mercy
Maryse Alberti – Creed
Hopefully you guys enjoyed our lists and if you agree or disagree with us, let us know in the comment section below. There were plenty of great films this year with superb cinematography that we may have missed. That being said, what would be your Top 3? Leave a comment in the comment section or email us at [email protected].
For the entire podcast, click here or listen below.
For more lists done by the InSession Film crew and other guests, be sure see our Top 3 Movie Lists page.