List: Top 3 Aronofsky-isms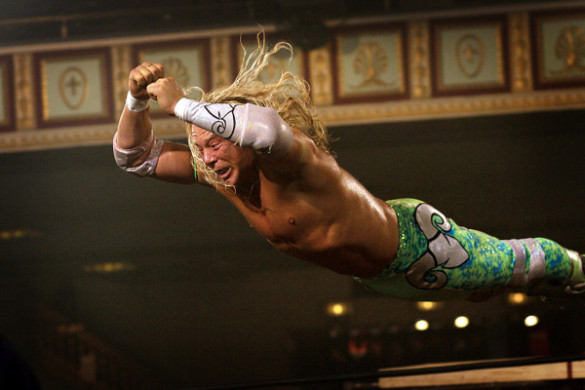 This week on Episode 239 of the InSession Film Podcast, inspired by Darren Aronofsky's new film Mother!, we decided to talk about our favorite "Aronofky-isms" – or the scenes the best reflect his directing style. Aronofsky is one of our favorite auteurs working today, with a unique vision and ability to offer poignant films despite their bleak material. There are some scenes in his filmography that are just unforgettable, and for good reason. Hopefully our lists represent how much we truly appreciate Aronofky's work.
On that note, what scenes or "Aronofsky-isms" would make your list? Here are the one's that made ours:
**Please keep in mind that we each had different criteria for our selections**
JD
1) Fetal Position Scene – Requiem for a Dream
2) Conversation with Daughter – The Wrestler
3) Swan Transformation – Black Swan
Brendan
1) Ending Scene – The Wrestler
2) Pier Dream Sequences – Requiem for a Dream
3) Brain in Subway – Pi
Honorable Mentions (Combined)
Holding Baby – Mother!
Camera over Jennifer Lawrence – Mother!
Rehearsal Hallucination – Black Swan
Feed Me Sarah – Requiem for a Dream
Fridge Attack – Requiem for a Dream
Split Screen Scenes – Requiem for a Dream
Lunch Counter – The Wrestler
Beginning of the Universe Sequence – Noah
The Flood – Noah
Fantasy Scenes – The Fountain
Hopefully you guys enjoyed our lists and if you agree or disagree with us, let us know in the comment section below. If you're a fan of Aronofsky like we are, this list was pretty difficult to narrow down. There are so many great scenes that reflect his directing style, depending on what speaks to you the most. That being said, what would be your Top 3? Leave a comment in the comment section or email us at [email protected].
For the entire podcast, click here or listen below.
For more lists done by the InSession Film crew and other guests, be sure see our Top 3 Movie Lists page.