List: Top 3 Action Heroes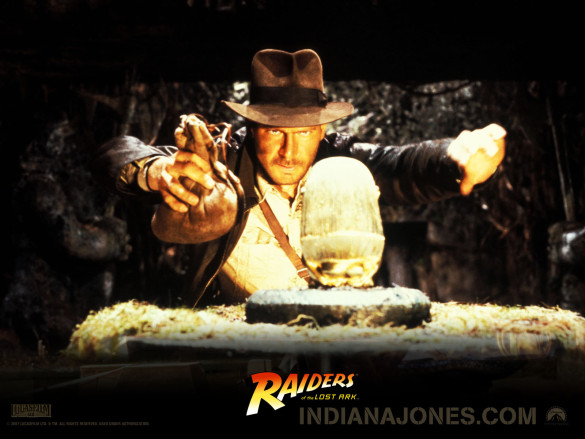 This week on Episode 380 of the InSession Film Podcast, inspired by our review of Die Hard with a Vengeance, we discussed our Top 3 action heroes in film. It's almost hard to believe that it took 380 episodes to get to this topic. Action movies are a major staple of blockbuster summer fare and we've seen some iconic action heroes over the years. To be fair, we've certainly mentioned many of them on other lists and discussions, but somehow we haven't dedicated a specific segment to them and what a better weekend to remedy that. There are, of course, many to consider and that made this challenging, but man it was fun talking about the great action heroes or heroines in film. That said, here are our lists:
(Note: Please keep in mind that we each had different criteria for our selections)
Brendan
1) Sanjuro Kuwabatake – Yojimbo
2) Snake Plissken – Escape from New York
3) Furiosa – Mad Max: Fury Road
Jay
1) Indiana Jones – Indiana Jones and The Raiders of the Lost Ark
2) Furiosa – Mad Max: Fury Road
3) Chev Chelios – Crank
Honorable Mentions (Combined)
Prince Ashitaka – Princess Mononoke
Prince Nausicaä – Nausicaä of the Valley of the Wind
Rambo – First Blood
Ethan Hunt – Mission: Impossible Franchise
Ellen Ripley – Alien / Aliens
The Bride – Kill Bill
Inspector Chan – Police Story
Max – Mad Max
Dominic Torreto – The Fast and Furious Franchise
Bob Parr / Ellen Parr – The Incredibles
Jason Bourne – Bourne Franchise
John Wick – John Wick Trilogy
Johnny Utah – Point Break
Neo / Morpheus – The Matrix Trilogy
John McClane – Die Hard Franchise
Luke Skywalker – Star Wars Franchise
Captain James Kirk – Star Trek Franchise
Martin Riggs – Lethal Weapon
James Bond – James Bond Franchise
Jack Sparrow – Pirates of the Caribbean Franchise
Jack Burton – Big Trouble in Little China
Black Dynamite – Black Dynamite
MacGruber – MacGruber
Django – Django Unchained
Kikuchiyo – Seven Samurai
Inigo Montoya – The Princess Bride
Johnnie Rico – Starship Troopers
Scott Pilgrim – Scott Pilgrim vs the World
Hopefully you guys enjoyed our lists and if you agree or disagree with us, let us know in the comment section below. As is the case with a topic like this, depending on your tastes and criteria, your list could end up being very different than what we talked about. That being said, what would be your Top 3? Leave a comment in the comment section or email us at [email protected].
For the entire podcast, click here or listen below.
For more lists done by the InSession Film crew and other guests, be sure see our Top 3 Movie Lists page.