List: Top 3 Action Films of the 2000s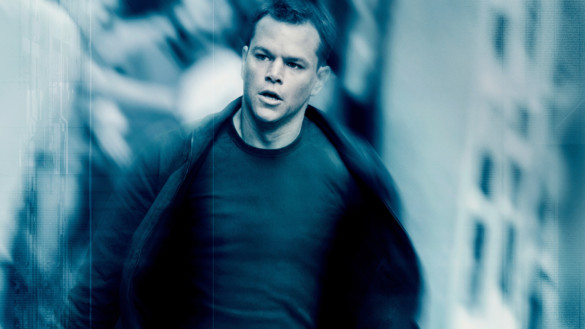 This week on Episode 436 of the InSession Film Podcast, inspired by our review of F9, we discussed our favorite action films of the 2000s. As evident with the Fast and Furious franchise, the evolution of action films from the 1980s to the 2000s is fascinating, and it made for a fun conversation on the best action films from a decade when the genre got a little…goofy. But when looking at it more broadly (from science fiction to martial arts films), we were still left with some of the best films that came out from that decade, regardless of genre. That said, here are our lists:
(Note: Please keep in mind that we each had different criteria for our selections)
Brendan
1) Hero
2) Pirates of the Caribbean: The Curse of the Black Pearl
3) Miami Vice
Ryan
1) The Bourne Ultimatum
2) The Lord of the Rings: The Two Towers
3) Hot Fuzz
Honorable Mentions (Combined)
Casino Royale
The Matrix Reloaded
The Matrix Revolutions
Speed Racer
The Dark Knight
Spider-Man 1/2
Blade II
Kill Bill Vol. 1 and 2
Crouching Tiger, Hidden Dragon
House of Flying Daggers
Minority Report
The Transporter
Crank
Crank: High Voltage
Wanted
Gone in 60 Seconds
The Rundown
Lara Croft Tomb Raider
National Treasure
The Italian Job
Harry Potter
300
Children of Men
Gladiator
Mission: Impossible III
V for Vendetta
Sherlock Holmes
Mr. and Mrs. Smith
Once Upon a Time in Mexico
RocknRolla
Bad Boys II
The Last Samurai
Master and Commander: The Far Side of the World
Planet Terror
Charlie's Angels
The Mummy Returns
The Bourne Identity
The Bourne Supremacy
Spy Game
Collateral
Kingdom of Heaven
Black Hawk Down
Flyboys
The Patriot
The Hurt Locker
Inglourious Basterds
Kung Fu Panda
Hopefully you guys enjoyed our lists and if you agree or disagree with us, leave a comment in the comment section or email us at [email protected].
For the entire podcast, click here or listen below.
For more lists done by the InSession Film crew and other guests, be sure see our Top 3 Movie Lists page.