List: Top 3 1980s Fantasy Films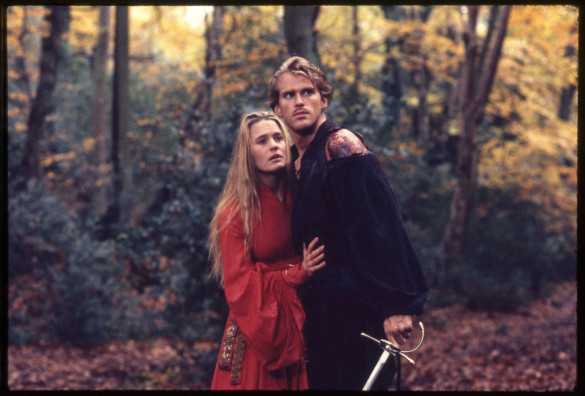 This week on Episode 441 of the InSession Film Podcast, inspired by our review of David Lowery's The Green Knight, we discussed our favorite fantasy films of the 1980s. We've talked about our favorite action movies from previous decades, so it made sense to do the same thing for other genres as well. The 1980s isn't just a nostalgic era for us, but it's chock full of fantasy films that make for a rich conversation. Some of these films permeated the culture in ways that still resonate today. Others of the time may not hold up, but either way, there was plenty to mine for this exercise and we had a lot of fun with it. That said, here are our lists:
(Note: Please keep in mind that we each had different criteria for our selections)
JD
1) The Princess Bride
2) The NeverEnding Story
3) Big Trouble in Little China
Brendan
1) My Neighbor Totoro
2) The Princess Bride
3) Time Bandits
Honorable Mentions (Combined)
Labyrinth, The Little Mermaid, Excalibur, Nausicaä of the Valley of the Wind, The Adventures of Baron Munchausen, Beetlejuice, The Dark Crystal, Dragonslayer, Highlander, Ladyhawke, Clash of the Titans, Conan the Barbarian, Willow, Legend
Hopefully you guys enjoyed our lists and if you agree or disagree with us, let us know in the comment section below. As mentioned above, there are plenty of 1980s fantasy films to pick from if you're familiar with this genre/time. So, it's quite possible that your list is different than ours. That being said, what would be your Top 3? Leave a comment in the comment section or email us at [email protected].
For the entire podcast, click here or listen below.
For more lists done by the InSession Film crew and other guests, be sure see our Top 3 Movie Lists page.