List: Top 10 Movies of 2009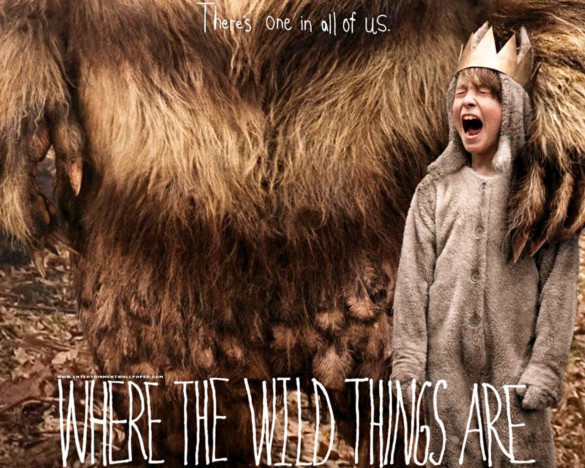 This week on Episode 184 of the InSession Film Podcast, we continued our year-by-year retrospectives by taking a look at 2009. Coming off the heels of our "Best of the Decade" discussion we had last year, which was defined as 2010-present, it felt appropriate to continue from where we left off. Many people may argue that 2009 was a "down" year for film, and that may be true, but we wouldn't call it a "bad" year for film. If you're willing to look for them, there were some superb movies that came out that year and we conjured them for our lists here.
On #184 we discussed our Top 5 movies of 2009 only, so be sure to listen to the show to hear us discuss why these particular films were the very best of that year. However, as you'll see below, Brendan and JD have listed their full Top 20 lists from 2009.
JD
1) Where the Wild Things Are
2) The Hurt Locker
3) Up
4) Fantastic Mr. Fox
5) Inglorious Basterds
6) District 9
7) The Road
8) Sin Nombre
9) Moon
10) A Serious Man
11) An Education
12) Up in the Air
13) Harry Potter and the Half-Blood Prince
14) Coraline
15) Summer Hours
16) Brothers
17) Crazy Heart
18) Bronson
19) (500) Days of Summer
20) Big Fan
Brendan
1) Where the Wild Things Are
2) Up
3) Sin Nombre
4) Up in the Air
5) (500) Days of Summer
6) Moon
7) Fantastic Mr. Fox
8) Adventureland
9) A Serious Man
10) District 9
11) The Road
12) The Hurt Locker
13) Star Trek
14) Inglorious Basterds
15) Harry Potter and the Half-Blood Prince
16) I Love You, Man
17) Antichrist
18) The White Ribbon
19) The Imaginarium of Doctor Parnassus
20) The Messenger
Peter
1) Inglorious Basterds
2) I Love You, Man
3) The Proposal
4) Drag Me To Hell
5) The Hurt Locker
Hopefully you guys enjoyed our lists and if you agree or disagree with us, let us know in the comment section below. Clearly there are a lot of other contenders from 2009 that battled for our lists, that just missed the cut. That being said, what would be your Top 10? Leave a comment in the comment section or email us at insessionfilm@gmail.com.
For the entire podcast, click here or listen below.
For more lists done by the InSession Film crew and other guests, be sure see our Top 3 Movie Lists page.