List: Top 10 Movies of 2007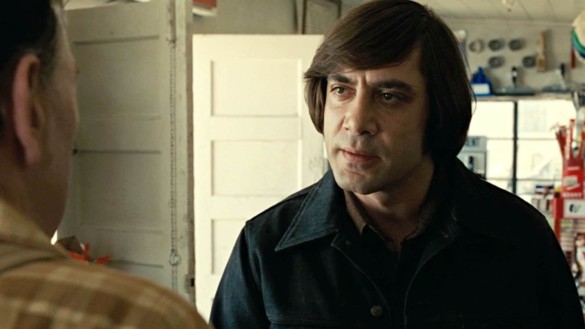 This week on Episode 236 of the InSession Film Podcast, we continued our year-by-year retrospective series by taking a look at 2007, one of the best years in the modern era for film. In fact, one could argue (and we did on the show) that 2007 is the deepest year in terms of quality that we've seen this century so far. From There Will Be Blood to No Country to Old Men to Zodiac and beyond, it was quite the year for movies. And given that it was such a robust year, narrowing down that vast amount of great films to a Top 10 – and arranging them into some sort of order – was impossibly difficult. In most years, the films in our 6-10 would easily find a spot in a Top 5 for us. As rewarding as this exercise was, the challenge of conjuring a list with these films was a bit cumbersome. However we were ultimately very satisfied with our selections and we hope you enjoy them as well.
NOTE: On #236 we only discussed our Top 5 movies of 2007, so be sure to listen to the show to hear us discuss why these particular films were the very best of that year. However, as you'll see below, we have listed our full Top 20 lists from 2007.
JD
1) Once
2) No Country for Old Men
3) Zodiac
4) There Will Be Blood
5) Juno
6) Ratatouille
7) Atonement
8) The Orphanage
9) The Assassination of Jesse James by the Coward Robert Ford
10) This is England
11) The Diving Bell and the Butterfly
12) Harry Potter and the Order of the Phoenix
13) Away From Her
14) Gone Baby Gone
15) Into the Wild
16) The Bourne Ultimatum
17) Hot Fuzz
18) Persepolis
19) The Savages
20) The King of Kong
Brendan
1) There Will Be Blood
2) The Diving Bell and the Butterfly
3) Ratatouille
4) Zodiac
5) The Assassination of Jesse James by the Coward Robert Ford
6) Once
7) Into the Wild
8) Away From Her
9) The Orphanage
10) No Country for Old Men
11) Atonement
12) The Lives of Others
13) Harry Potter and the Order of the Phoenix
14) Before the Devil Knows You're Dead
15) The Bourne Ultimatum
16) This is England
17) Knocked Up
18) American Gangster
19) Persepolis
20) Superbad
Hopefully you guys enjoyed our lists and if you agree or disagree with us, let us know in the comment section below. Clearly there are a lot of other contenders from 2007 that battled for our lists, that just missed the cut. That being said, what would be your Top 10? Leave a comment in the comment section or email us at [email protected].
For the entire podcast, click here or listen below.
For more lists done by the InSession Film crew and other guests, be sure see our Top 3 Movie Lists page.