List: Top 10 Movies of 2005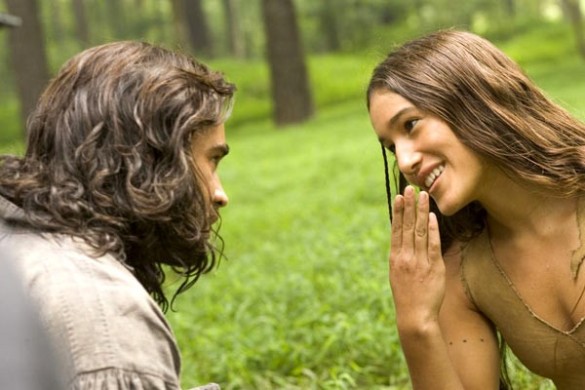 This week on Episode 340 of the InSession Film Podcast, we continued our year-by-year retrospective series by taking a look at 2005, a top heavy year that offered up an interesting variety of films. It may not be the strongest film we've covered so far with these retrospectives, but it's top films were still quite great. It was a phenomenal year for auteur filmmakers especially. The summer tentpole films and awards season was certainly up and down, but it was a year that still had plenty to offer overall. In the end, we do love our Top 10 picks and had a ball talking about our Top 5 on the show this week. That said, what would be your Top 10?
NOTE: On #340 we only discussed our Top 5 movies of 2005, so be sure to listen to the show to hear us discuss why these particular films were the very best of that year. However, as you'll see below, we have listed our full Top 20 lists from 2005.
JD
1) Nobody Knows
2) The New World
3) Oldboy
4) Me and You and Everyone We Know
5) Hustle & Flow
6) Caché
7) Capote
8) Grizzly Man
9) Junebug
10) The Squid and the Whale
11) Brokeback Mountain
12) Good Night, and Good Luck
13) A History of Violence
14) Batman Begins
15) Kiss Kiss Bang Bang
16) Mysterious Skin
17) Memories of Murder
18) Millions
19) Broken Flowers
20) Last Days
Brendan
1) The New World
2) Mysterious Skin
3) Hustle & Flow
4) Caché
5) Last Days
6) Nobody Knows
7) Capote
8) Memories of Murder
9) The 40-Year-Old Virgin
10) Pride & Prejudice
11) Batman Begins
12) Brokeback Mountain
13) Millions
14) Kiss Kiss Bang Bang
15) Good Night, and Good Luck
16) Grizzly Man
17) Me and You and Everyone We Know
18) Corpse Bride
19) Enron: The Smartest Guys in the Room
20) A History of Violence
Hopefully you guys enjoyed our lists and if you agree or disagree with us, let us know in the comment section below. Clearly there are a lot of other contenders from 2005 that battled for our lists, that just missed the cut. That being said, what would be your Top 10? Leave a comment in the comment section or email us at insessionfilm@gmail.com.
For the entire podcast, click here or listen below.
For more lists done by the InSession Film crew and other guests, be sure see our Top 3 Movie Lists page.