List: John McDonald's Top 10 Films of 2021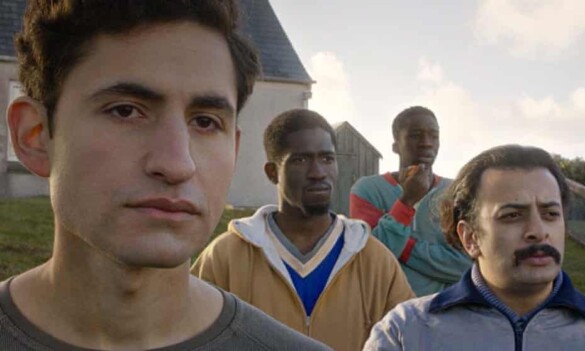 2021 has been a seesaw year, that's for sure. A year that started off so dire due to the worldwide lockdowns; with countless delays to some of the most anticipated films, cinemas still being closed, and the excruciating need to nourish our film fix was driving people mad. Thankfully, the year gradually began to blossom and the film industry was back up and running, and to our delight, our craving for film was beginning to be nurtured once more. Surely the quality of films would have been crippled due to the pandemic though, right? Well, you'd be dead wrong because 2021 has seen a multitude of great films of all genres (which is a testament in itself). And yes, we've had to compromise slightly by using streaming services for the most part – and some hotly anticipated films are still yet to surface – but if this is the trade-off, then we can't be too picky now. Picking a list is difficult nonetheless, but here are my top films of the year anyway.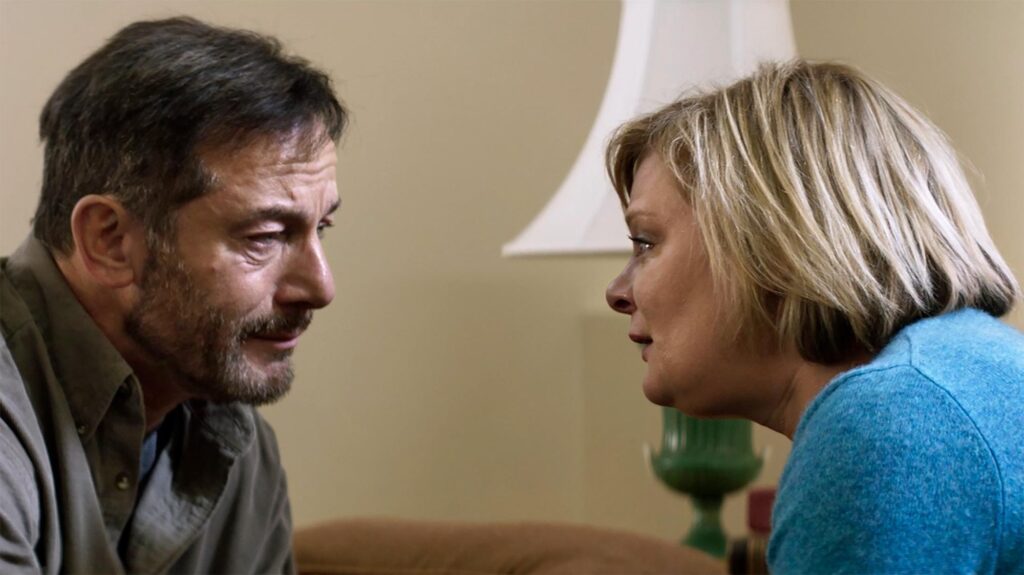 10. Mass
Where do I even start with Mass – is there a more emotional and powerful film this year? Anchored by four incredibly strong performances, particularly those of Jason Isaacs and Ann Dowd, it is also directed brilliantly by Fran Kanz. This dialogue heavy film would be perfect for the stage (there's an idea for anyone reading) due to there being an emphasis on the close-quarters setting; with the movements of the characters around the room depicting their side of the argument throughout, as well as the hard hitting subject matter. In what may seem like a simple premise involving two couples discussing a horrific event, one that changed their lives forever, but it is deeply layered with great poignancy and sensitivity, Mass has an extreme need to explore both sides of the argument, something that is key to the development of all four characters. Mass really is a gem of a film, and its limited cinema release was a travesty.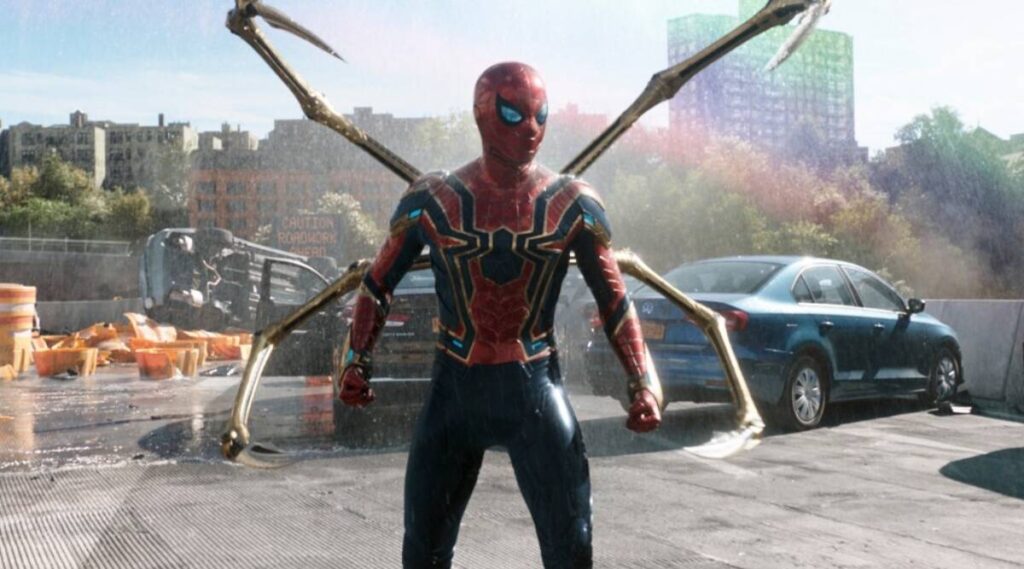 9. Spider-Man: No Way Home
Now, I'm no die hard Marvel fan by any means, which makes it even more impressive that I chose the new Spider-Man film to be in this list. The thing is though, it's just so damn good. There is a warm feeling of nostalgia that washes over you during this film, and the sheer audacity and delivery of the story is something to be revered. It is undoubtedly the king of the blockbusters this year (by quite some distance), and the mystery that surrounded the build-up was all part of the excitement; is there more than one Spider-Man? Which villains will appear? Will it live up to the expectations? This film is top-tier Marvel, but for me, the inclusion of Alfred Molina and Willem Dafoe were the deciding factors, especially Dafoe who steals every scene with his electrifying performance, even beating his previous one from 20 years ago.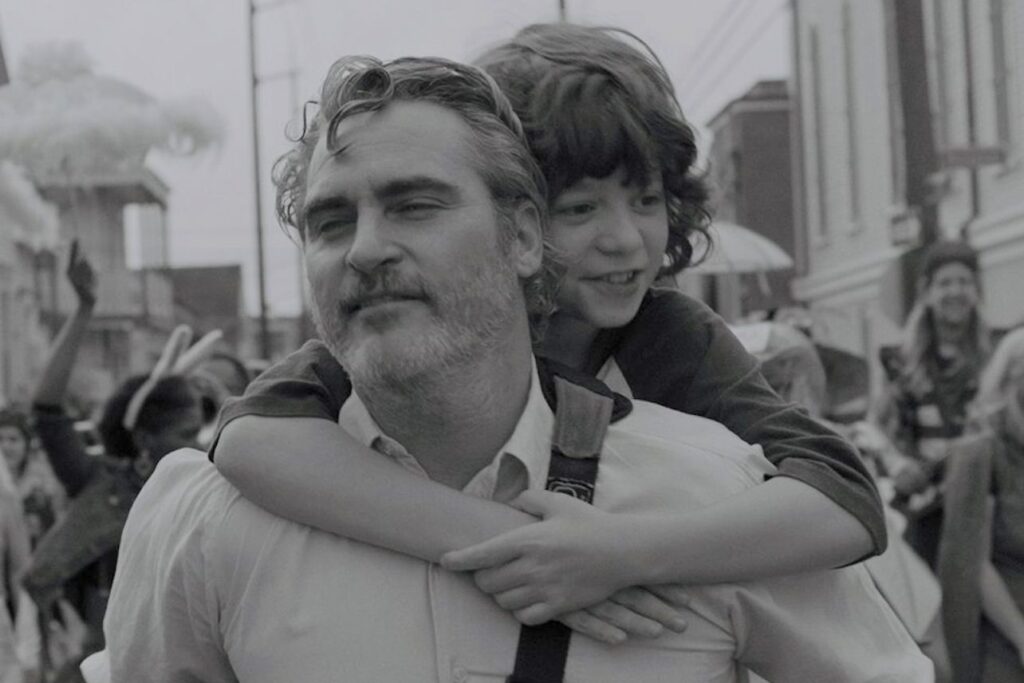 8. C'mon C'mon
span style="font-weight: 400″>There was so much hype about C'mon C'mon as it traveled the festival circuit; it was hailed as a beautiful story about two lost souls who bond just when they need to the most. The performances from Phoenix and his young co-star Woody Norman, garnered particular acclaim, and you cannot argue with any of that praise. I became enamored with this film, lost in thought long after viewing it – there is something so poetic about the story and the delivery, both are exquisite. Not only that, but it is also one of the best shot films of the year, and the soundtrack is sublime. It's a slow burner for sure, but that is exactly what it needs for the relationship to blossom like it does, and those interviews with the children are so delightfully authentic, it just adds that finishing touch to an already lovely film.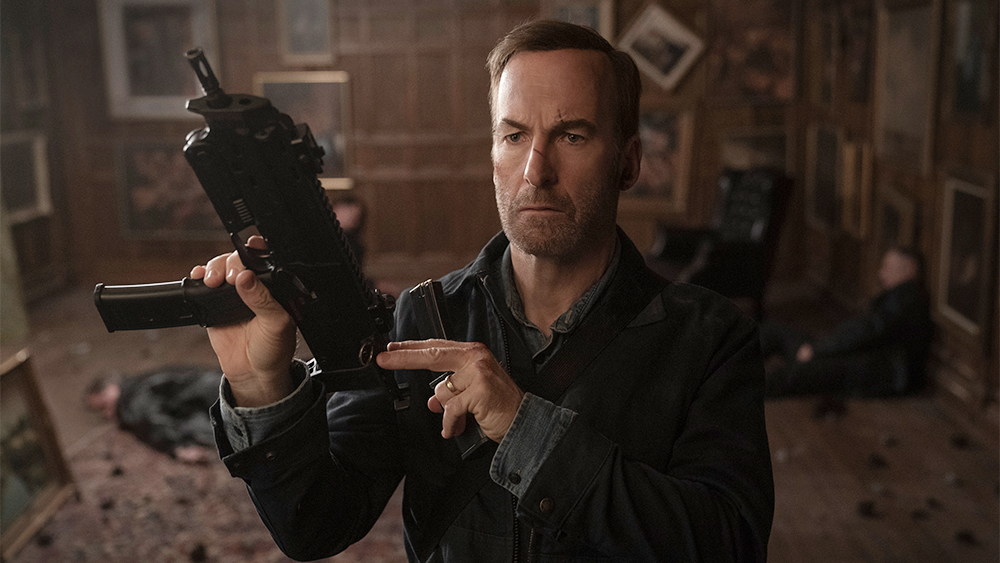 7. Nobody
I'm not exaggerating when I say this film was the most fun I've had watching a film all year, as well as being one of the biggest surprises of 2021. Bob Odenkirk as a ruthless sleeper assassin who goes on a murderous rampage after thugs burgle his home, what's not to love about that? The fact Odenkirk appears to be such a natural in this film is impressive and so unexpected – if only Saul Goodman had this guy's killer edge. Everything about this film is epic; the realistic fight scenes, the fact RZA portrays his brother (yeah, you heard that right) and Christopher Lloyd plays their father. The soundtrack is edgy yet playful, and the cinematography works as a treat with every scene, and not to mention the humor, which is perfectly quirky. I feel as if this film was slept on a little bit, which is a shame because it's so much fun.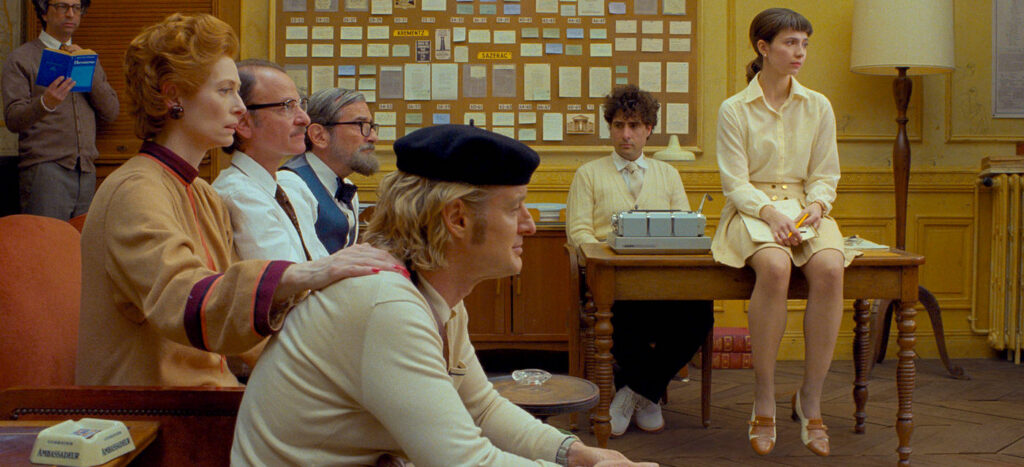 6. The French Dispatch
Wes Anderson's latest film, a film he describes as a "love letter to journalists" is typical Anderson; it is offbeat and hilarious, it includes the largest ensemble cast of his career, and yet it still felt very unique compared to its counterparts. It is an anthology of different stories, featuring a variety of journalists who all work for the "The French Dispatch" – all of the stories are based on true events as well, may I add. This film is a stylistic anomaly; a breathtaking piece of storytelling that is almost hypnotic in the way it expresses itself – I genuinely couldn't take my eyes off it for fear of missing something extravagant. The acting is superb (especially from Jeffrey Wright), and the cinematography is alluring as always. I rate it as one of Anderson's best, which won't go down well with some of his die hard fans.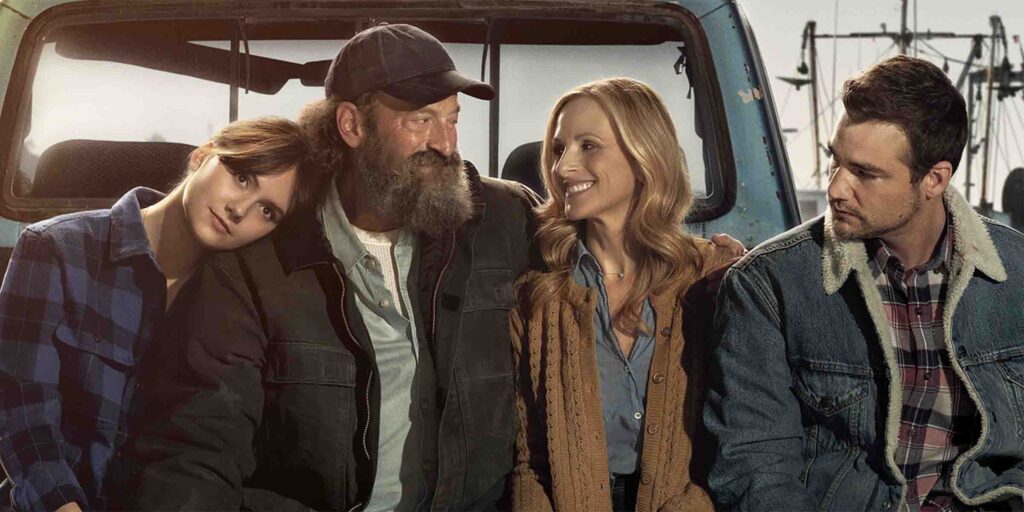 5. CODA
I'll hold my hands up when I go into a film with little expectations, for it then to turn into something as beautiful as CODA – I'm welling up thinking about it now. Everything about this film is flawless; the story is a passionate and emotional one about family, featuring a young girl named Ruby who chases her dream of being a singer, while her family faces harsh discrimination from the outside world. Apart from the fact this film will make you cry buckets, it is also surprisingly funny which I never expected it to be. The performance from Emilia Jones is fabulous (this girl can really sing, as well), but I need to single out Troy Kotsur for praise because he is magnificent as Frank Rossi, Ruby's deaf father. CODA is probably my biggest surprise of the year, and I'm not embarrassed to admit that I shed a tear or two.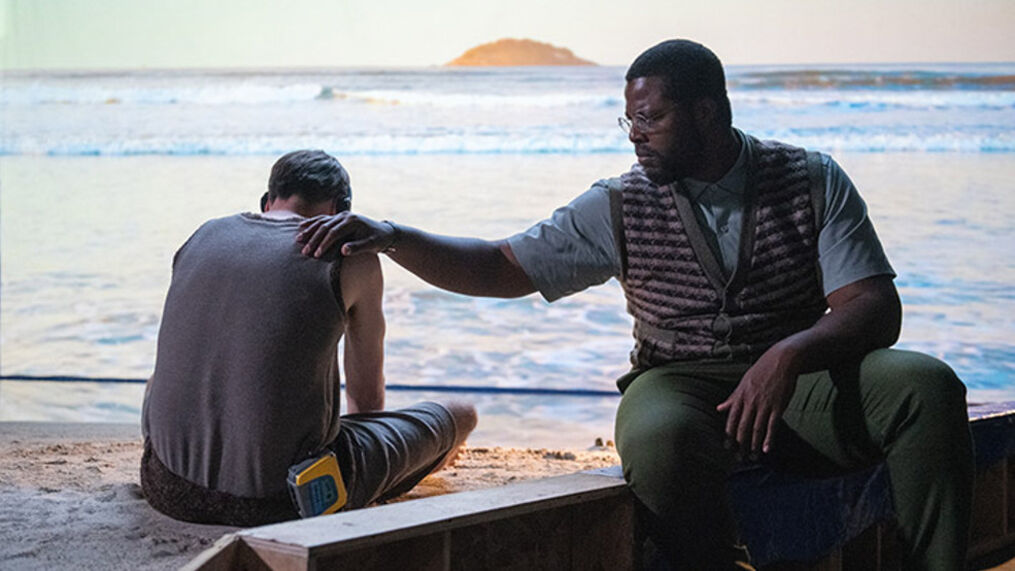 4. Nine Days
When a film tries to be unique and wants to break the boundaries of normal cinema, you have to at least admire its audacity. When a film like Nine Days succeeds at being so innovative and experimental, you are forced to admire and absorb the experience as much as you can. This film is hypnotizing; it possesses gorgeous visuals, and the performances, especially from Winston Duke, are herculean. Nine Days lures you in with its stoic beginning – led by Duke's character – but as it progresses, it blossoms into a complicated flower, filled with passion, intensity, as well as exploring the delicate meaning of life. There are so many beautiful scenes in this film, with each of them leaving a lasting impression on you, along with the characters themselves. And yet, I still feel as though I'm doing this film an injustice, which shows just how endearing it really is.
3. Riders of Justice
So here we have it, the best action film of the year stars Mads Mikkelsen as a violent sociopath with a thirst for blood, aided along the way by his group of nerdy new friends. It just sounds so exciting doesn't it? And on top of being superbly violent, it is also hilarious and consists of detailed character development. This film is stylish, very peculiar (it's that dark Danish humor that does it), calamitous, and offbeat, with all the characters being extremely likable in different ways, and yet they all compliment each other perfectly. And just when you thought it couldn't get any better, the cinematography elevates it to another level with its use of symmetry and extreme close-ups – those close-ups are incredibly angsty. Riders of Justice has it all and is deserving of a high spot on this list.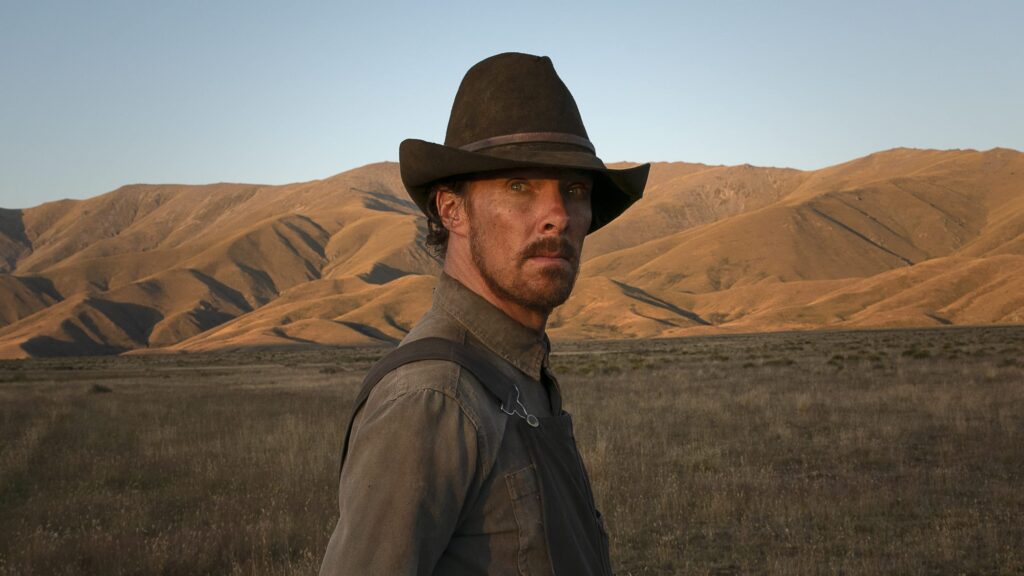 2. The Power of the Dog
This film took the year by storm, a western like no other, and yet it's as exciting and tense as any before it – and not one gun was fired. It is a treasure chest of stylistic techniques and led by a three-pronged attack of cultured performances, it also has a suggestively eerie score by Johnny Greenwood that will surely cement his award at the Oscars. I was mesmerized by the story; winding roads of mystery and unsettling undertones of dark secrets really do empower this film. The cinematography is also stunning, and the direction from Campion is radiant. It shows just how imperious she can be – although that wasn't up for debate. The fact this wasn't released in the cinema is a travesty, because if it's that dazzling from the comfort of your own home, then the experience in front of a cinema screen would be overwhelming.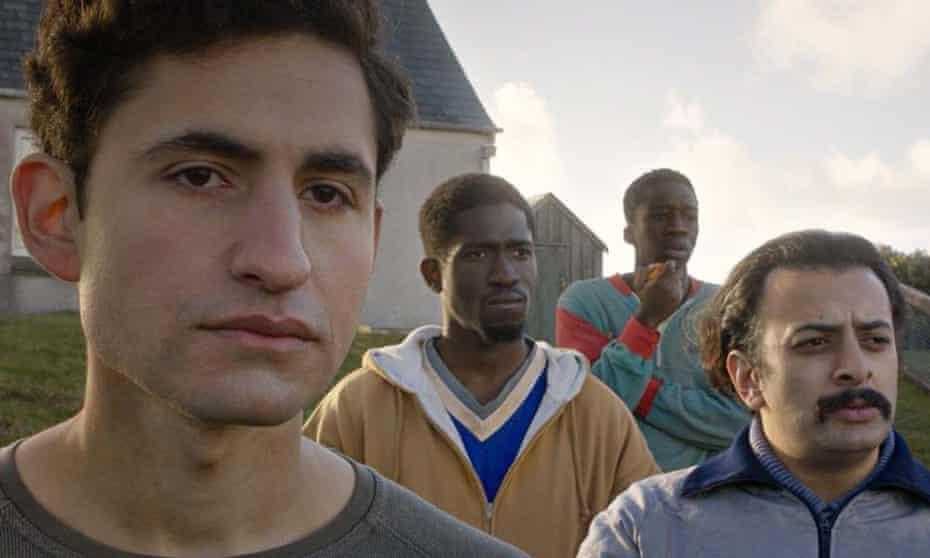 1. Limbo
And here it is, my number one film of the year, a film which may come as a surprise to many of you because it had such a small release. It is, of course, the majestic Limbo. This film went so under the radar this year that it actually annoys me. Limbo is about refugees and asylum seekers who must wait on a remote Scottish island in the hope that their asylum is accepted. It is elegantly deadpan, almost like a quirky sitcom about a group of loveable misfits being forced to live together. Away from the humor though, it doesn't take long before you become invested in the characters. They are lonely souls, very troubled, and you truly begin to care about them. It is a profoundly uplifting portrayal of the refugee experience like no other, distinguished by its authentically quirky humor and a powerful need to explore the subject matter with great positivity. A truly brilliant film that deserves the number one spot.