List: Daryl MacDonald's Top 10 Films of 2021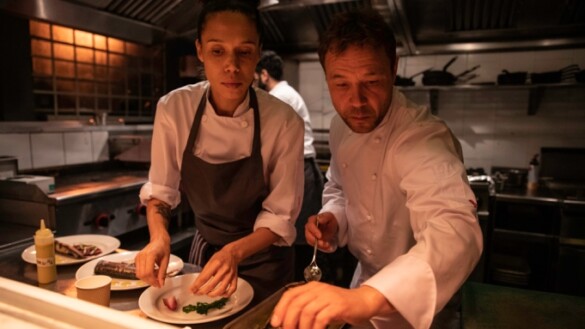 With the curtain finally closed on 2021 it's a good time to look back at our favorite movies of the year. As with previous years, this is by no means an exhaustive list. There are many barriers to accessing movies within a certain year or timeframe, so if your favorite isn't on here, it may very well be an oversight.

Having said that, here is my list of top ten movies of the year.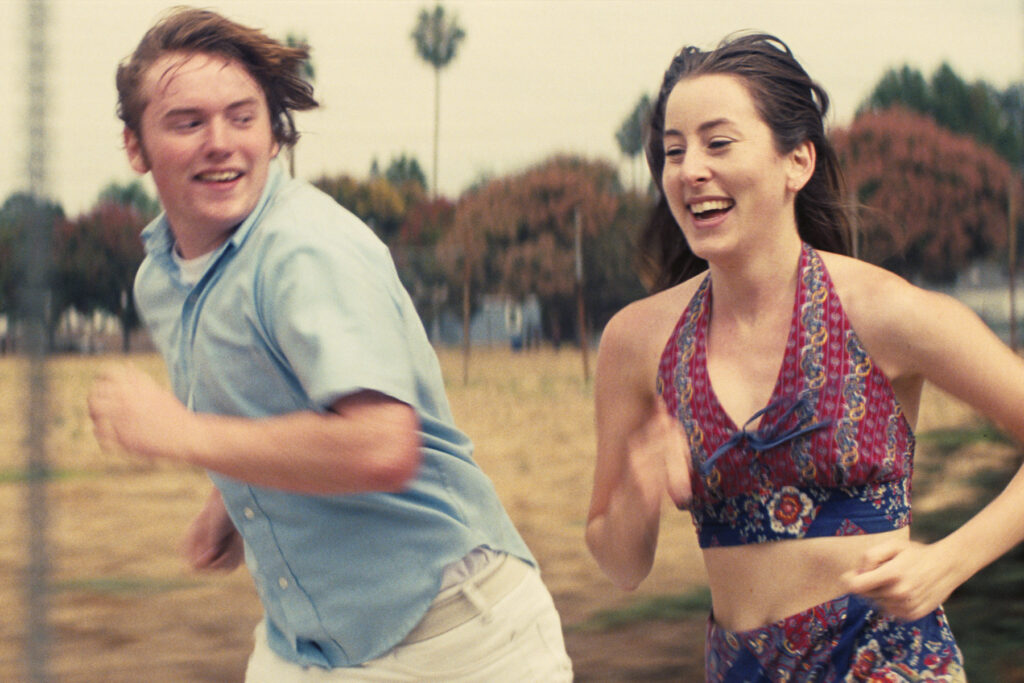 Licorice Pizza
An achingly personal coming-of-age story feels somewhat improbable coming from director Paul Thomas Anderson, whose output of late veers towards the high-brow with impenetrable tales focusing on cult leaders and deeply repressed fashion icons; yet here we have the simplest of stories. Gary Valentine (played by Cooper Hoffman, yes that Cooper Hoffman) attends his high school picture day and finds himself attracted to the photographer's assistant Alana Kane (played by Alana Haim, of pop rock band Haim). He successfully asks her out and…well, that's kind of it. They grow closer throughout the next few years (the timeframe is never stated) as they both try to find their place in life. It's a sweet, funny, and poignant tale which captures that beautiful magic of early life when everything is unfolding in front of you and anything could happen, coupled with the often tragic reality that life is rarely ever what you expect it to be.
It's a PTA movie, so it looks gorgeous, with a muted color palette and redolent with pitch perfect period details. But all the window dressing means little – the main attraction here is the chemistry between the two leads. Much is made of the 10 year age gap between them (Gary is 15, Alana 25) and while it's true that if the roles were reversed this story could have taken on a much more sinister edge, in the hands of Hoffman and Haim the relationship is always sweetly cautious. It's heart-warming and somehow life affirming, two words not always used to describe PTA's work.
Tick, Tick…BOOM!
The untimely death of Jonathan Larson at the horribly young age of 35 can sometimes cast a pall over Lin-Manuel Miranda's directorial debut. That's by no means a bad thing, as Tick, Tick…BOOM! is the cinematic version of Larson's own play detailing his frantic attempts to make something of his life before his 30th birthday. Fully ensconced in a futuristic rock opera retelling of George Orwell's 1984 called Superbia, Larson juggles his passion and desire to mean something with his need to pay rent and survive. Tick, Tick…BOOM! is the play Larson wrote after Superbia detailing his struggles and Miranda employs an interesting framework where Larson himself performs his play which tells the audience of those struggles.
The music is, of course, joyous and raucous and brimming with energy, and Andrew Garfield is perfectly cast as the obsessive dreamer dancing between an innate love for the world and a crushing disappointment in his own failings. Garfield can play the everyman in his sleep and here he imbues Larson with such a raw relatability that you fall deeply into his world and his battles, feeling everything as he does.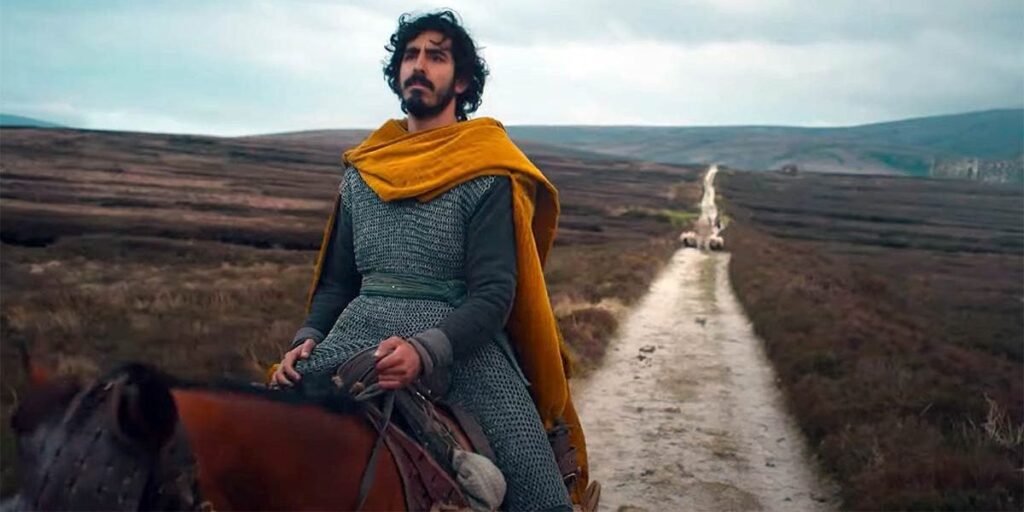 The Green Knight
David Lowery has a tendency to pivot. Perhaps it's intentional that he zigs when you expect him to zag, because it's worked out well for his career. He inexplicably followed up his crime drama Ain't Them Bodies Saints with a remake of Disney classic Pete's Dragon. He then followed that up with a cripplingly existential piece called A Ghost Story, which is perhaps one of the most difficult films one could find themselves sitting through. When you think you've got him pegged, he returns with The Old Man & the Gun, a far more conventional narrative about the life and crimes of Forrest Tucker.
Now he has zagged again with a silver screen adaptation of a 14th century poem concerning Arthurian legend, which has no attributed author, and features a fable of a green skinned knight who survived decapitation. Not one to be easily defined, is David Lowery.
The Green Knight is an astonishing work, though. At once deeply atmospheric and emotionally charged, it features excellent performances from celebrated British actors such as Dev Patel, Kate Dickie, Sean Harris, and Barry Keoghan, as well as those of Alicia Vikander and Joel Edgerton. The acting feels almost secondary to the cinematography though, as Andrew Droz Palermo's camera snakes its way through dense forest foliage, fantastical maws through which stride featureless giants, and intensely cavernous castles. It is chock full of imagery and rewards several watches to ensure you don't miss a thing.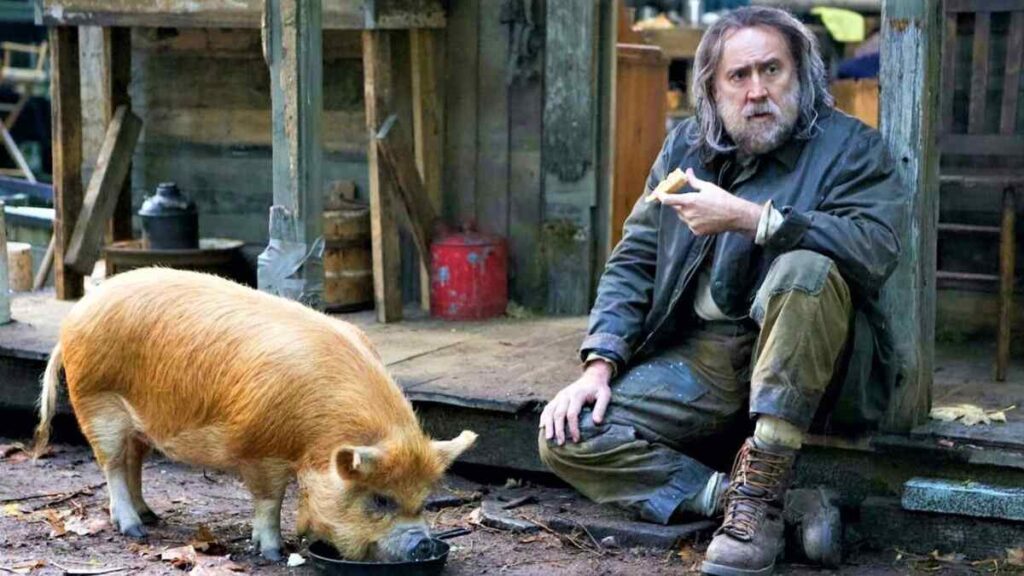 Pig
It's a bizarre turn of events which sees a movie in which Nicolas Cage plays a truffle farmer hunting for his prized pig ending up on a year-end top 10 list, but such is the beauty of Michael Sarnoski's Pig. Boosted by a career best performance from Cage, Pig never overeggs the pudding of its premise. Instead it is a slow, thoughtful story which takes its time to explore its characters and concept. Cage plays Rob, a hermetic farmer who has shunned society and lives alone in the mountains with his pig. When the pig is stolen, Rob enlists the help of Amir (Alex Wolff) to find it. What ensues is a ponderous series of encounters in which it is slowly revealed why Rob has cast himself out of society and what the pig really means to him.
The props for this movie lies in its ability to wholly subvert expectation and deliver that most shocking of all things: a restrained Nicolas Cage performance.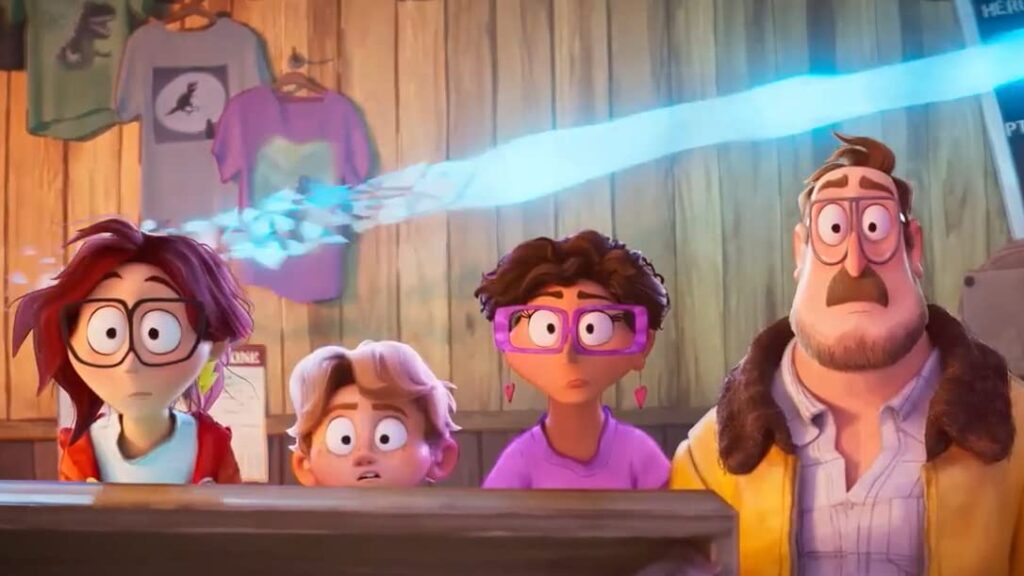 The Mitchells Vs The Machines
It's been something of a slow year for animated movies. While Pixar's best output this year was the wonderfully tender Luca, which plays out as something of a Call Me By Your Name for kids, it was Sony's The Mitchell's vs the Machines which was the standout. This is completely unsurprising given that it was created by the same team behind both The Lego Movie and the phenomenal Into The Spider-verse.
The animation for The Mitchells vs the Machines feels almost revolutionary. It features a beautiful hand-drawn watercolor style interspersed with traditional computer generated graphics to create what the producers came to call Katie-Vision after one of the main characters.
The astounding animation shouldn't detract from what is also a perfectly pitched story about spending time with those we love instead of losing ourselves in our myriad of technological devices. All of these things coupled together make for a genuinely inventive, funny, captivating story which will entertain people of all ages.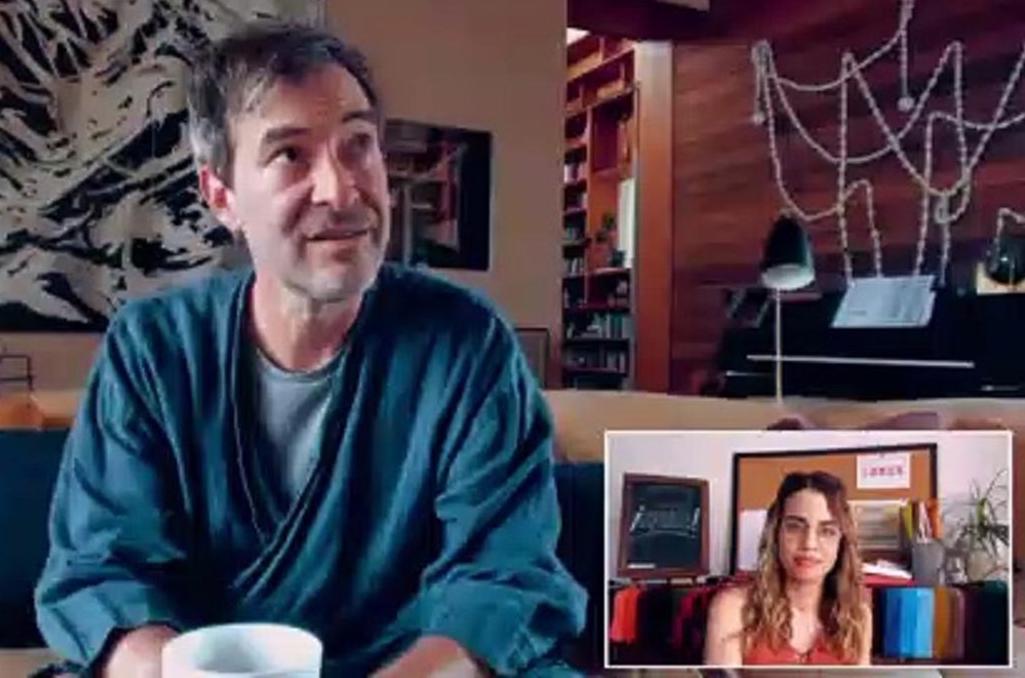 Language Lessons
The first of two Natalie Morales-directed movies in 2021, Language Lessons is all the more powerful for its ad-hoc nature, coming as it did on the heels of a pandemic which saw productions shut down across the world. Taking place entirely on a Zoom-style video calling platform, Language Lessons explores the nature of friendship as a powerful tool for healing. It stars Mark Duplass as Adam, a wealthy musician whose husband buys him online Spanish lessons with Cariño, who is based in Costa Rica, for his birthday.
Adam is initially reluctant to take the lessons, and then even more so once a tragedy occurs, but his relationship with Cariño – which plays out entirely online – proves to be a balm for him as the two get to know each other, their chemistry together comes alive and imbues Language Lessons with a warm, poignant tone.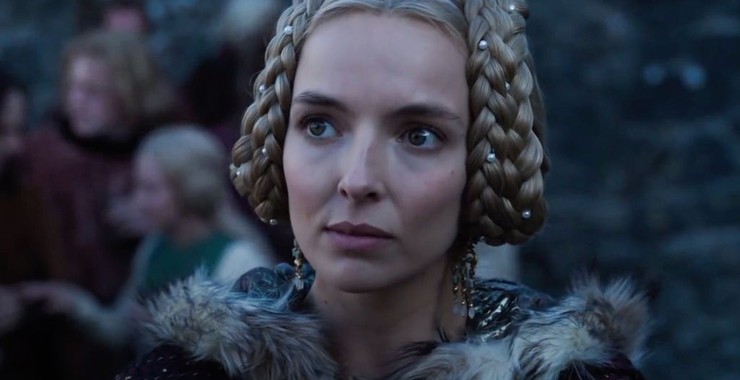 The Last Duel
This one feels like it was side-lined for Ridley Scott's other big movie of 2021, which is a shame. For while this movie lacks a truly bombastic Jared Leto performance that overshadows virtually everything else in the movie, The Last Duel is easily the stronger of the two. This is largely because of the clever structure – a Rashomon style telling of a rape from 3 different perspectives. It is the true story of Jean de Carrouges who accuses his friend Jaques Le Gris of raping his wife Marguerite. Le Gris denies the claim which leads to a duel between he and Carrouges with the winner being proved right in the eyes of God.
Where The Last Duel is most clever, though, is in its very modern depiction of toxic masculinity and how this masculinity silences the voice of women. Matt Damon plays Carrouges while Adam Driver plays his rival Le Gris, but it is Jodie Comer as Marguerite who has the most interesting role. Marguerite is patently caught between two stubborn, bull-headed men, and finds her own life on the line in the process. It's fascinating to witness society's attitude to women in the 14th Century, and consider how women must have felt being a part of this – but just as interesting to note the similarities between the attitudes of those days and the prevailing ones of now.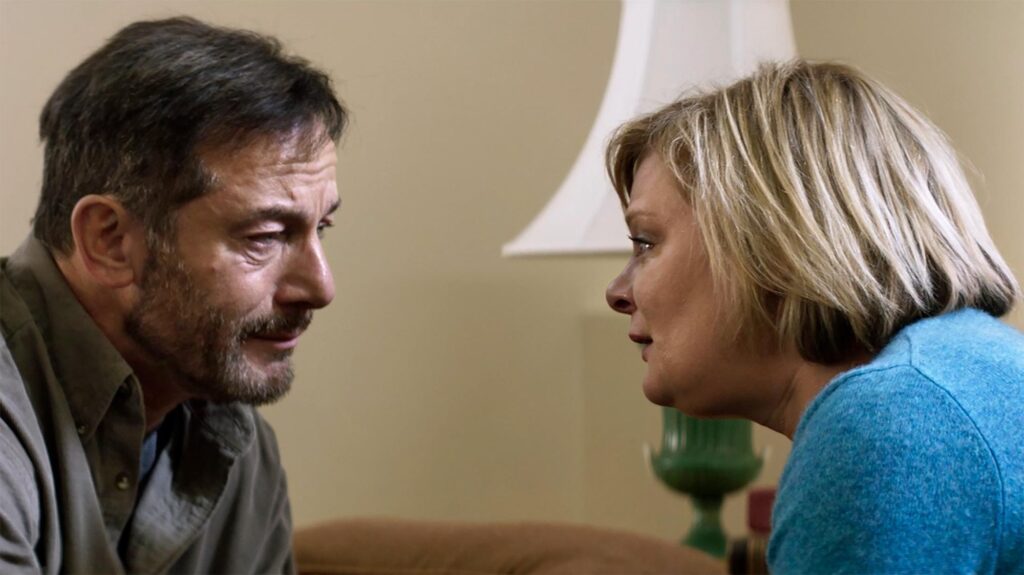 Mass
What an incredible, incendiary topic to tackle. What a task which is asked of each performer. It calls to mind God of Carnage in its simple yet emotionally volatile narrative, as well as its basic premise of two families from different backgrounds coming together to discuss their children. From the slow-burn opening as we witness a social worker organize a meeting in a church. It is clear from the outset that this is no ordinary meeting, as the tension is palpable from the offing and remains throughout.
We soon learn the meeting is between two sets of parents, Jay and Gail Perry, and Richard and Linda (whose last name is never specified). Jay and Gail are still together, although their relationship is clearly fractured, while Richard and Linda are separated, and there exists a coolness to their interactions which suggest a troubled history.
When the truth is revealed – that Jay and Gail are the parents of a boy who was murdered in a mass shooting by the son of Richard and Linda – the narrative breaks open and unveils an emotionally messy, sometimes calamitous state of affairs, as both sets of parents try to find common ground as well as peace in this unspeakable tragedy.
Jason Isaacs and Martha Plimpton play Jay and Gail respectively, and carry the ballast of repressed rage so well that it can be almost overwhelming at times, while Reed Birney plays Richard, the stoic, business-like father of the killer. But it's Ann Dowd as Linda who steals the show. Linda is clearly wracked with guilt over her son's actions and desperately wants to make amends to the families he has hurt, but equally she refuses to be a pushover and accept blame which is not hers. She oscillates from deep sadness and remorse to fiery defiance with such aplomb that it's borderline impossible to take your eyes off her. In a movie full of incredible performances, hers shines and ensures Mass is one of the most incredible, human stories of the year.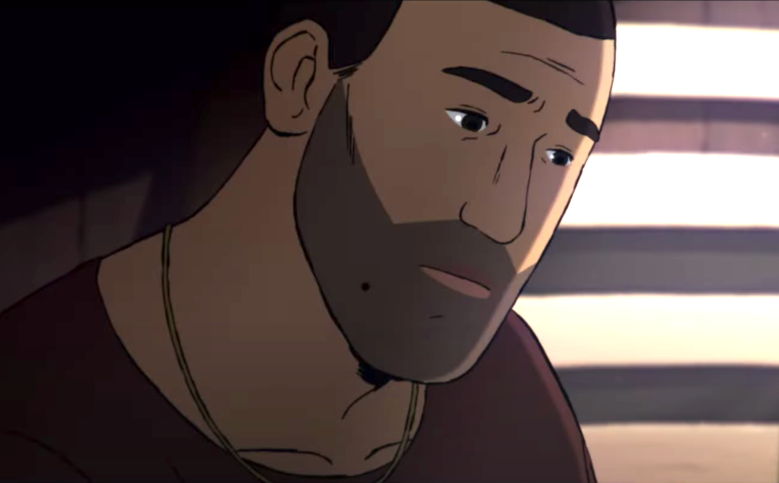 Flee
Flee could very well be about to make Oscar history, having been nominated in 3 categories: Best Foreign Movie, Best Documentary, and Best Animation. It's an incredible achievement and no less than such an impressive and moving work deserves. Jonas Poher Rasmussen's tale of Amin Nawabi is astonishing, yet all too believable. Being told through the medium of animation allows it to come to life in a way it couldn't possibly otherwise.
Amin Nawabi is a resident of Copenhagen, who is telling his story for the first time. He is a native of Afghanistan who had to flee the country with his family when war broke out and his father went missing. What follows is a heart-wrenching journey across the Middle East, to Russia, and then on to Europe as Nawabi and his family search for peace among the ruins of their lives. It is hopeful and painful and sad and joyful and a million other emotions swirling around besides. The animation is so vivid, it helps to push the boundaries of what documentary can be and creates a window into the life of refugees in a way very few mediums have before. A brutal, beautiful story which should be seen by everyone.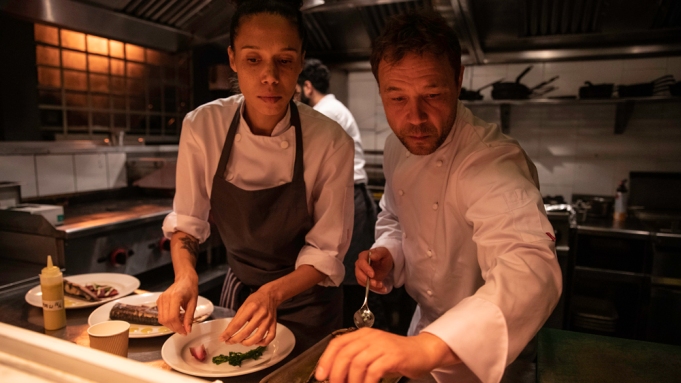 Boiling Point
Don't be surprised if you find you've stopped breathing during Boiling Point. Phillip Barantini's excellently tense thriller plays out like an Uncut Gems of the culinary world; the Copacabana scene from Goodfellas if Henry Hill had abandoned his date, donned chef whites, and set about cooking a steak. Stephen Graham is relentlessly compelling as head chef Andy, who seems to be made of pure adrenaline and is dealing with a chorus of issues from his alcoholism, to a prickly health and safety officer, to a sous chef ready to jump ship, to a celebrity chef who turns up with a food critic and is ready to set the whole thing alight.
Most thrillingly about Boiling Point is that it is entirely filmed in one continuous take (hence the Copacabana reference). This technique has been used elsewhere but a busy restaurant feels like the perfect setting. Barantini's camera winds throughout Jones & Sons capturing the minutiae of the clientele as well as the inner lives of the staff, but always returns to Graham to up the tension. It is a masterful, compelling, and expertly staged effort.