50 Years of Nicholas & Alexandra: A look back with Academy Award Nominee Janet Suzman
It's the winter of 2010, I'm a fresh 18 year old working at a Blockbuster when I find a film on the shelf I think I've heard of called Nicholas & Alexandra, in fact I'm sure I've heard of it. I take it home but before I pop it into my dvd player I double check my OSCARS HISTORY book and there it is. 1971- Nicholas & Alexandra, nominated for six Academy Awards including Best Picture, Best Actress (Suzman) and winning two for Art Direction and Costumes. I knew I had heard of the film before,"so"I took a look at the competition from the Best Picture lineup of 1971 where the film went up against the likes of Fiddler on the Roof, A Clockwork Orange,  Last Picture Show, and the winner The French Connection. An all timer top five and yet somehow, four of them are well known today, why is that? I pop in the dvd and I'm taken on a three hour long ride that still fascinates me and thrills me to this day, this is the story of love of Nicholas & Alexandra.
As the years went on and we meet present day me, I am still enthralled with the film and despite my absolute love of all things Fiddler on the Roof I would give Nicholas & Alexandra the win for not only Best Picture, but also Best Actress for Janet Suzman . I revisit Fiddler on the Roof more often than I do N&A but the one thing I try to remind myself is to think of the time when the film came out and what it meant for that moment in history. The collapse of the studio system, and an essential end of the great epic royalty history films (think of Becket, The Lion in Winter, Anne of the Thousand Days, etc.) these are not only great movies but a dead genre of film that gave it's true last hurrah with the likes of N&A, so therefore I have to respect and honor what this breathtaking film does as there hasn't been a film like it since. In regards to Janet Suzman, I became an instant fan as I watched N&A for the first time and then took a deep dive not only into her filmography, but her stageography as well.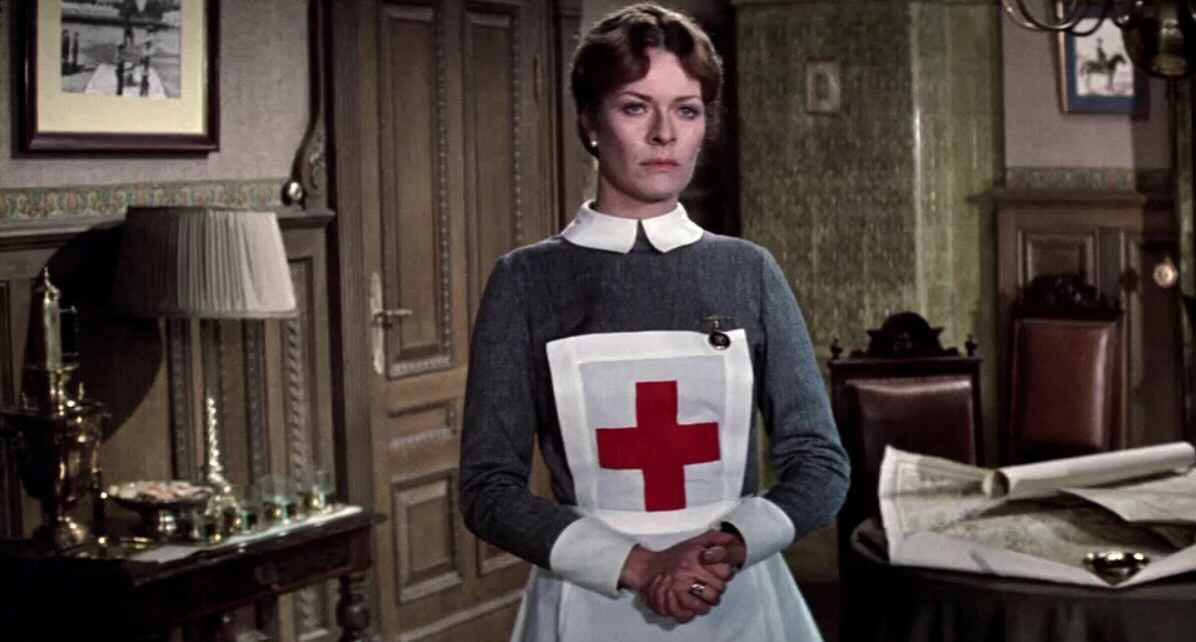 Born in South Africa, eventually moving to England in 1959. She became a working actress on stage, taking roles that she fell in love with due to its language and the story rather than what the role specifically was. In the late 60's Janet found herself being courted by Sam Spiegel to play the titular role of Alexandra in an up and coming film of the final Czar's of Russia, which would lead her to international acclaim with an Oscar, Golden Globe, and a BAFTA nomination for the film and eventually to other screen roles in the films The Black Windmill, Voyage of the Damned, A Dry White Season, and, most recently, a very fitting role in the recent season of "The Crown" on Netflix.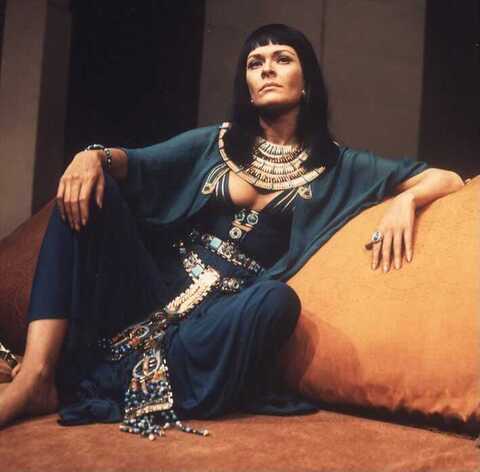 Earlier in the month of December I was able to sit across from (via screens) Janet from her home in England and for the first time in my professional writing/interview life I stumbled for words and was star struck. A woman who I admired, not only in her work but her activism. was across from me, telling stories in a way I could only explain as so uniquely special (I told her in an email after the interview that the way she tells stories makes me want to have a drink with her one day and listen for hours, because she is THAT marvelous at setting a scene with her words) that if this is my only interaction with her ever I am also at peace because I was able to experience Janet and that is more than I could ever ask for. As I blushed and struggled with words while talking with her, I couldn't help but realize that I was also sitting in front of history, a rich international history of art, a person who has given her life to the brilliant words of others and made them come alive with such ease. As she spoke very humbly of herself and what the film on it's 50th anniversary meant to her, and how it changed her life and career it was truly an honor to experience that in first person and now you get to experience her, too.
When one is asked "who is the one of the greatest actors of all time?" You may say- Ellen Burstyn, Angela Bassett, Isabelle Huppert, Michelle Yeoh, Jessica Lange, or Meryl Streep. I say, Janet Suzman!
Thank you Janet, from the bottom of my heart for allowing me to have time with you, truly.