Welcome to the end of the beginning. 2021 was a lot of things for a lot of people, but a common trend I see is soul-sucking. It started with an insurrection and ended with another pandemic relapse. And while there was a lot of good to come from the year, it certainly didn't always feel like it. So congratulations on making it to the end of a horrible year.
But for movies, 2021 was the exact opposite. Where 2020 seemed to lose many of its hyped releases, 2021 has seen the resurgence of the theater-going experience and film festival hype. I didn't get to go to TIFF or NYFF or any of those festivals, but the films I saw reinforced 2021 as one of the best years for movies. Of the 33 new releases I saw this year, only 10 have scores below a C rating. Everything else was really, really good. That being said, this list of my top ten is still very much incomplete. I missed some projects from directors I love (West Side Story, The French Dispatch, Last Night in Soho, and Petite Maman) that I am sure would have cracked the top 15. However, the top ten I offer up is reflective of my life here and now. It's a list that centers on mental health and burnout; themes that resonated with me through this year. And it also is a list that showcases films I would describe as passion projects. There is no film on this list that has lackluster parts. Every single entry has a tangible quality to it, whether it's the costuming and set design of The Green Knight or the fight choreography of Shang-Chi and the Legend of the Ten Rings or the script and performances of No Time To Die. These ten films were made of blood, sweat, and tears; and I adore them. So without further adieu, let's reflect on what made 2021 a little bit better.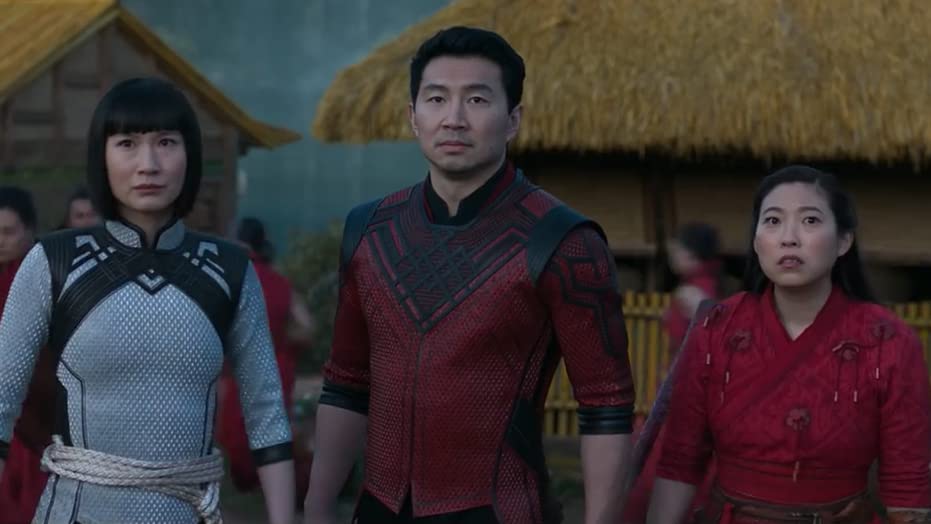 10. Shang-Chi and the Legend of the Ten Rings
2021 didn't have a lot of interesting Marvel projects for me. I liked a lot of Wandavision, Loki was fun, but the rest kinda just passed by for me. My review of Eternals is on the site (here), and I wasn't super hot on the film as a whole. As for No Way Home, well, I didn't like it. It's got some soaring highs, but most of the film falls flat on its face for me. Enter Shang-Chi and the Legend of the Ten Rings. Unlike other films on this list trying way too hard to be something they aren't, Shang-Chi knows what it is and embraces it completely. Shang-Chi and the Legend of the Ten Rings is about arrested development. It's about the weight of legacies, the weight of living up to the greatness that has come before you. On a meta-level, it's a Marvel project about having to co-exist with other Marvel projects. And through its vulnerable performances from Tony Leung and Simu Liu, the film ascends beyond typical marvel fanfare. That focus on running away from greatness really resonated with me in a year of creative burnout. And while these themes are serious and heavy, the film never becomes too dark and cynical. It's extremely funny, with some of the best comedic editing in all of the MCU. And with legendary cinematographer Bill Pope behind the lens, it's got the best action in the MCU. All in all, it's one of the best marvel flicks of the past decade, and easily one of the best films of the year. It's on Disney Plus and well worth a watch.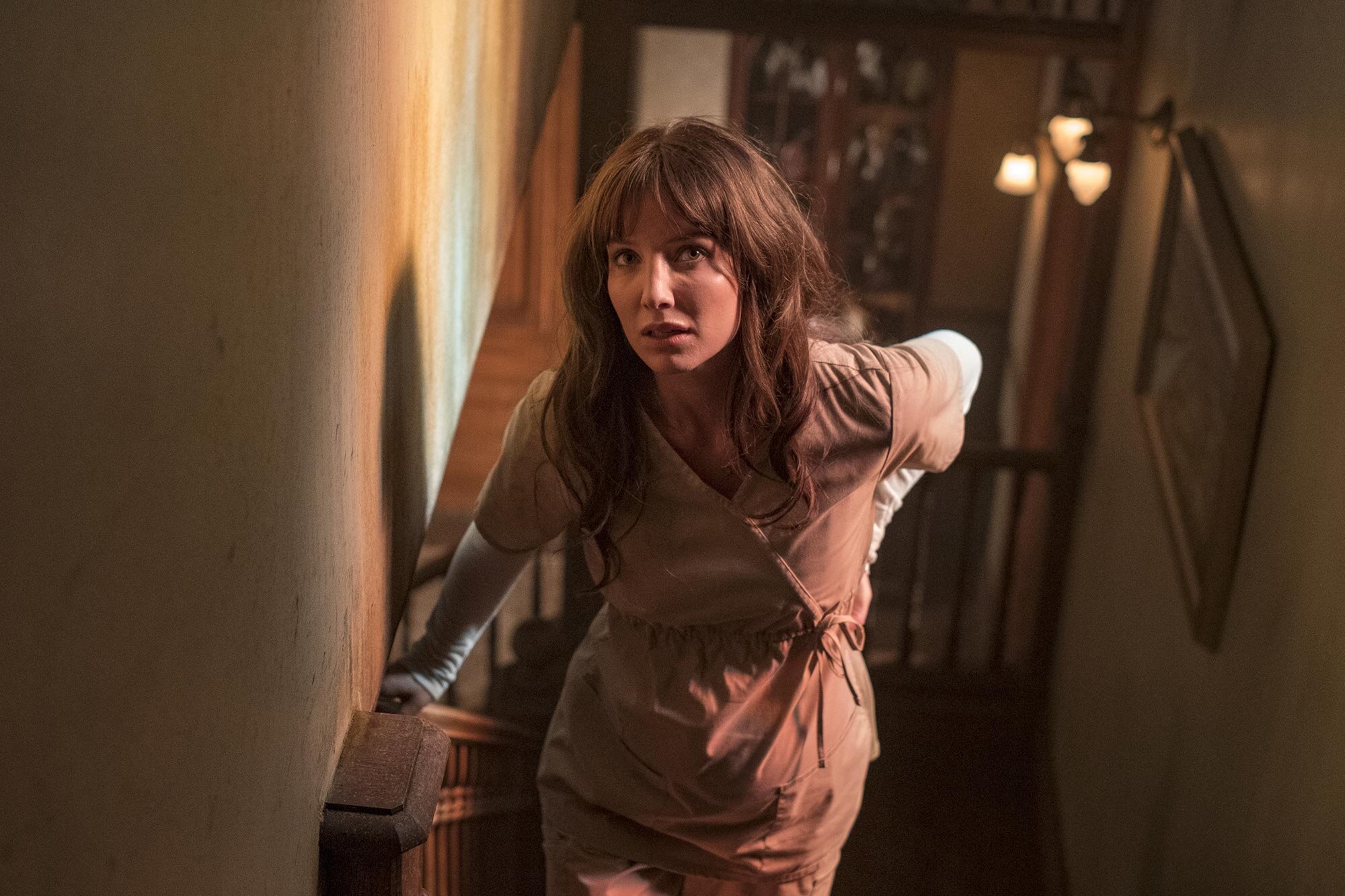 9. Malignant
Malignant is easily the most fun I had at a movie theater this past year. Not the best movie I watched in a theater (those are coming up) but the most fun. James Wan made a horror classic with Malignant, a film that is best experienced blind. If you haven't watched this yet, please do. It's campy. It's funny.  It's properly scary. And most importantly, it's got some heart behind it. Like many entries on this list, Malignant feels like a passion project, a love letter to monster flicks of the past. And for that, it's one of my favorites of the year. And oh yeah, that chair throw is peak 2021 cinema. 
8. tick, tick… BOOM!
Lin-Manuel Miranda has had one hell of a year. From the adaptation of his musical In The Heights, to his songwriting for Disney's Encanto, there is no arguing that Miranda has been at the top of his game. And all this is a prelude for tick, tick… BOOM, a musical created by John Larson nearly 30 years ago, and brought to life by a bombshell performance from Andrew Garfield. For a film with BOOM! in its title, tick, tick… BOOM is defined by its smaller moments. While other musicals from the year have been defined by the larger-than-life choreography, Manuel's subdued direction is kept close and intimate. Some of the greatest songs are sung by a small ensemble on a stage. But this tiny nature is the magic of tick, tick… BOOM. It's a film that puts you in Larson's shoes, his small apartment on the east side, and lets you live with the anxiety and pressure that comes with being a writer. It's a film about pushing past your own seven levels of hell to create something great, time and time again. And thanks to Garfield's eccentric performance, tick, tick… BOOM is a film worth remembering. It may feel like doomsday, but that's when you need to soldier on. It's on Netflix and is worth a watch.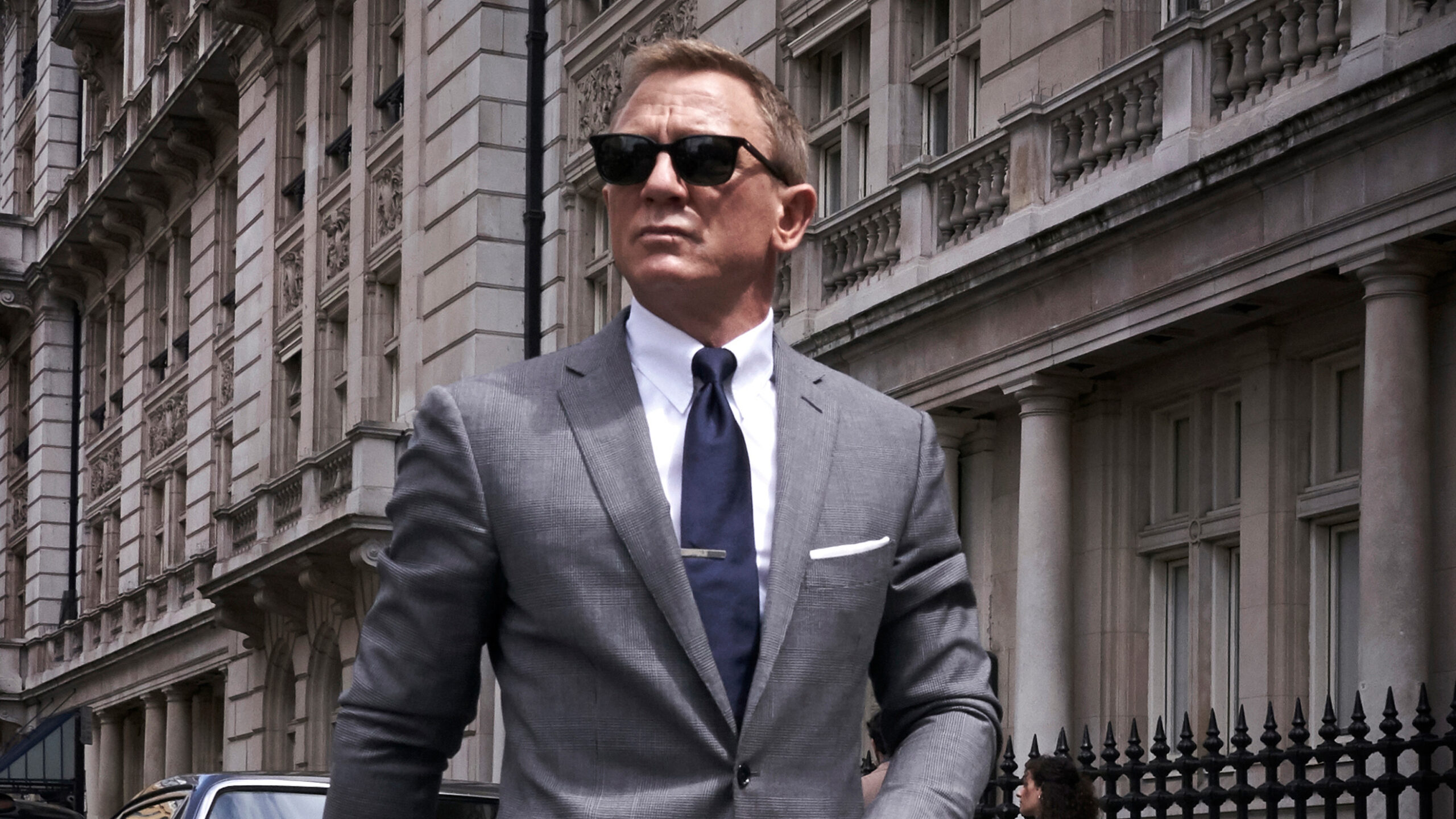 7. No Time To Die
This year I got to watch a lot of the blockbusters that came out, and this swan song for Daniel Craig's Bond was my favorite of the traditional bunch. It does what no other Bond film ever has, or could: it forces Bond to grow up and mature. I've loved each of the Craig era films; Casino Royale and Skyfall, especially. But both films, in retrospect, leave Bond with a lot of emotional baggage that's never been dealt with… until now. No Time To Die may have a near 3-hour runtime, but it's paced expertly, and lets the emotional stakes take charge, so I didn't feel that runtime at all. Add in a stellar performance from Daniel Craig, gorgeous cinematography from Director of Photography Linus Sandgren, and great direction from Cory Joji Fukunaga, and it's one of the year's best and an all-time Bond film.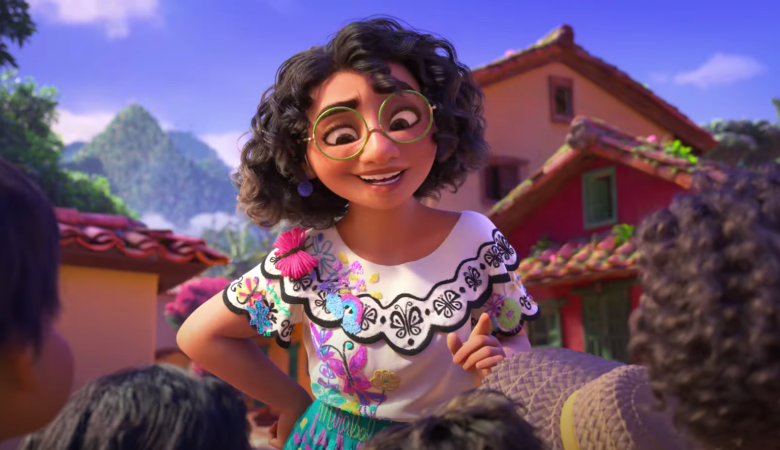 6. Encanto
I briefly mentioned Lin-Manuel Miranda's songwriting for Encanto when discussing tick, tick… BOOM, and for good reason: it slaps. From catchy tunes like "We Don't Talk About Bruno" to the power ballad that is "What Else Can I Do?", Miranda's songwriting is on fire with Encanto. This is further elevated by the flawless work of the animators. Each character is personified through wonderful design and great vocal performances. To cap it all off, the story by Jared Bush, Bryon Howard, and Charise Castro Smith focuses on empathy perfectly. It's on Disney+ and is a wonderful watch for the whole family.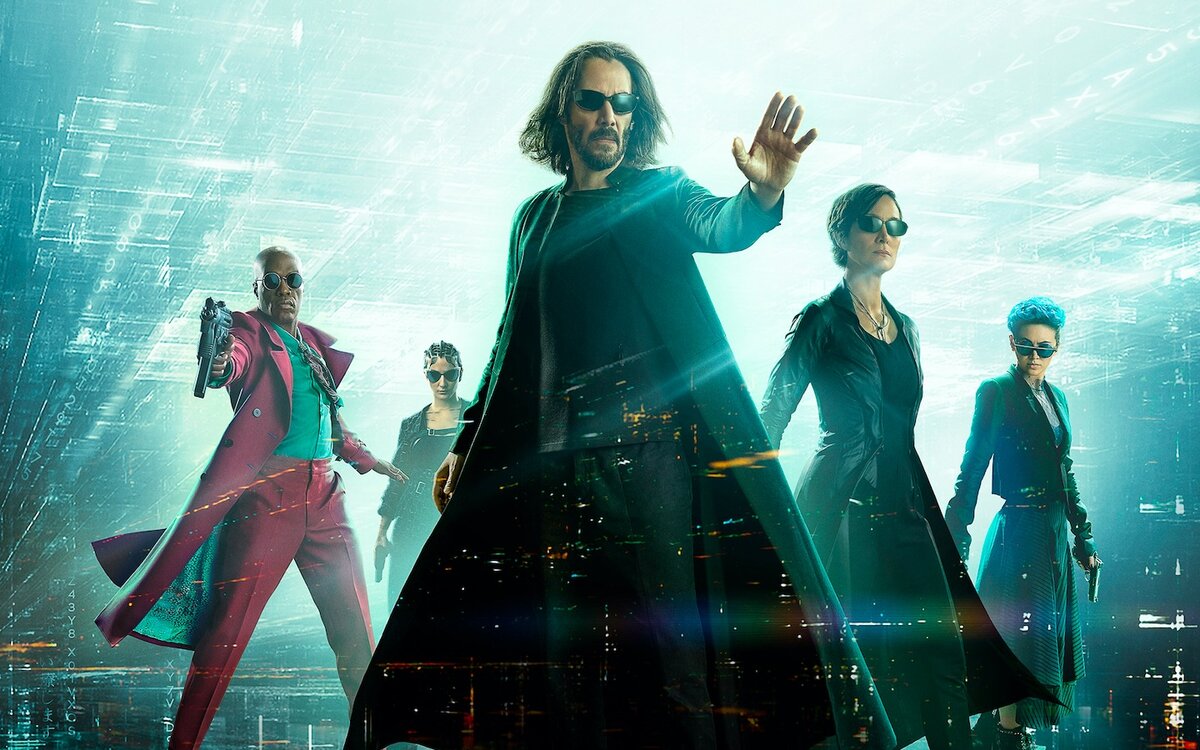 5. The Matrix Resurrections
Since the "White Rabbit" trailer dropped for The Matrix Resurrections, I knew we were in for a treat. Lana Wachowski made a film that grapples with loss, abandonment, artistic intent, and more for a legacy sequel that never needed to exist. The Matrix had its trilogy, its story was told, and yet, Resurrections doesn't feel like a tacked-on cash grab. As I put in my letterboxd review, it's a legacy-quel with something to say. It's impossible to separate Resurrections from the world it is born into; a world where the red pill has become synonymous with the alt-right, where studios are willing to leave storytellers behind to build a franchise, and where friends and family have been taken away in the most painful of ways. The magic of Resurrections is that it uses its place in franchise filmmaking to critique, grapple, and re-establish why stories matter. It's not primarily an action film; it's a love story about having your stories appropriated by others. And it may be a bit exposition-heavy, but I love how much passion went into this film. The return of Keanu Reeves and Carrie Ann Moss is fantastic, and the new additions to the cast are on fire. I especially love the costuming in the film. This isn't a standard legacy-quel, and it's all the better because of that.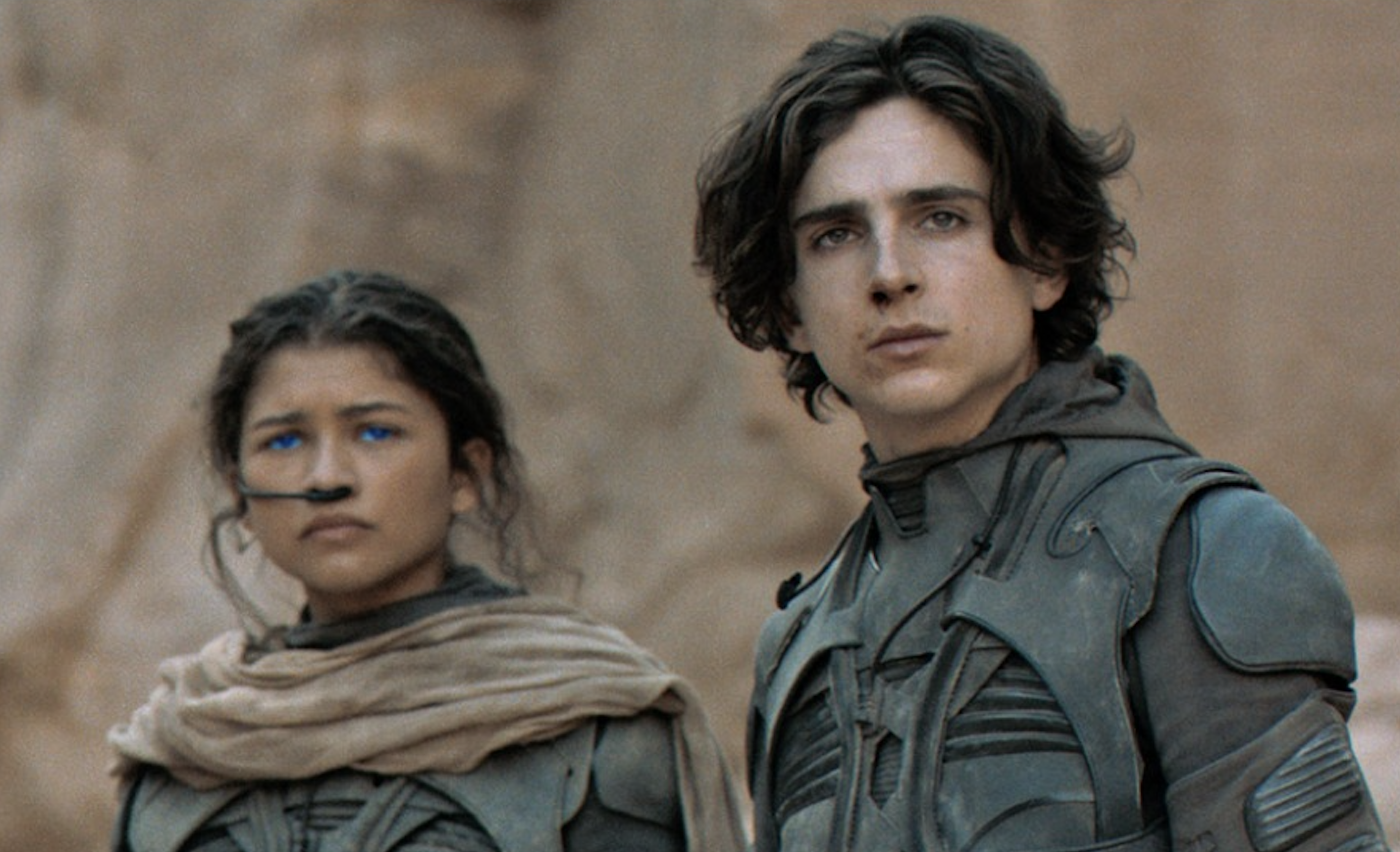 4. Dune 
Yeah, big shocker here. The guy who loves space science fiction has Dune in his top ten of the year. But let me take a stab at this from another angle: Dune; like every work on this list, feels like a work of art born of love and passion. Listening to Denis Villeneuve talk about Dune is mesmerizing. And watching this three-hour, incomplete space movie about a bunch of different houses fighting over space drugs shouldn't work. And yet, it's a world that I become entranced by. Maybe that's just the power of Hans Zimmer, whose work here is a career-high. Or perhaps it's the work of every cast member bringing House Atreides to life. But I believe it to be the work of a visionary director, coordinating it all together to make this massive, political space movie come to life. The ships are more than huge, the battles are explosive and quick, and attempts of survival seem futile. But it's through those fighting efforts of Paul (Timothee Chalamet) that we are brought into this conflict. Every piece of this film feels meticulously crafted for the theater experience. From the booming score that bombards our hearing to the massive cinematography that fills our eyes, Dune is a true masterpiece. I can't wait to see how this duology ends, and if Denis Villeneuve sticks the landing, this may be the best science fiction movie of all time.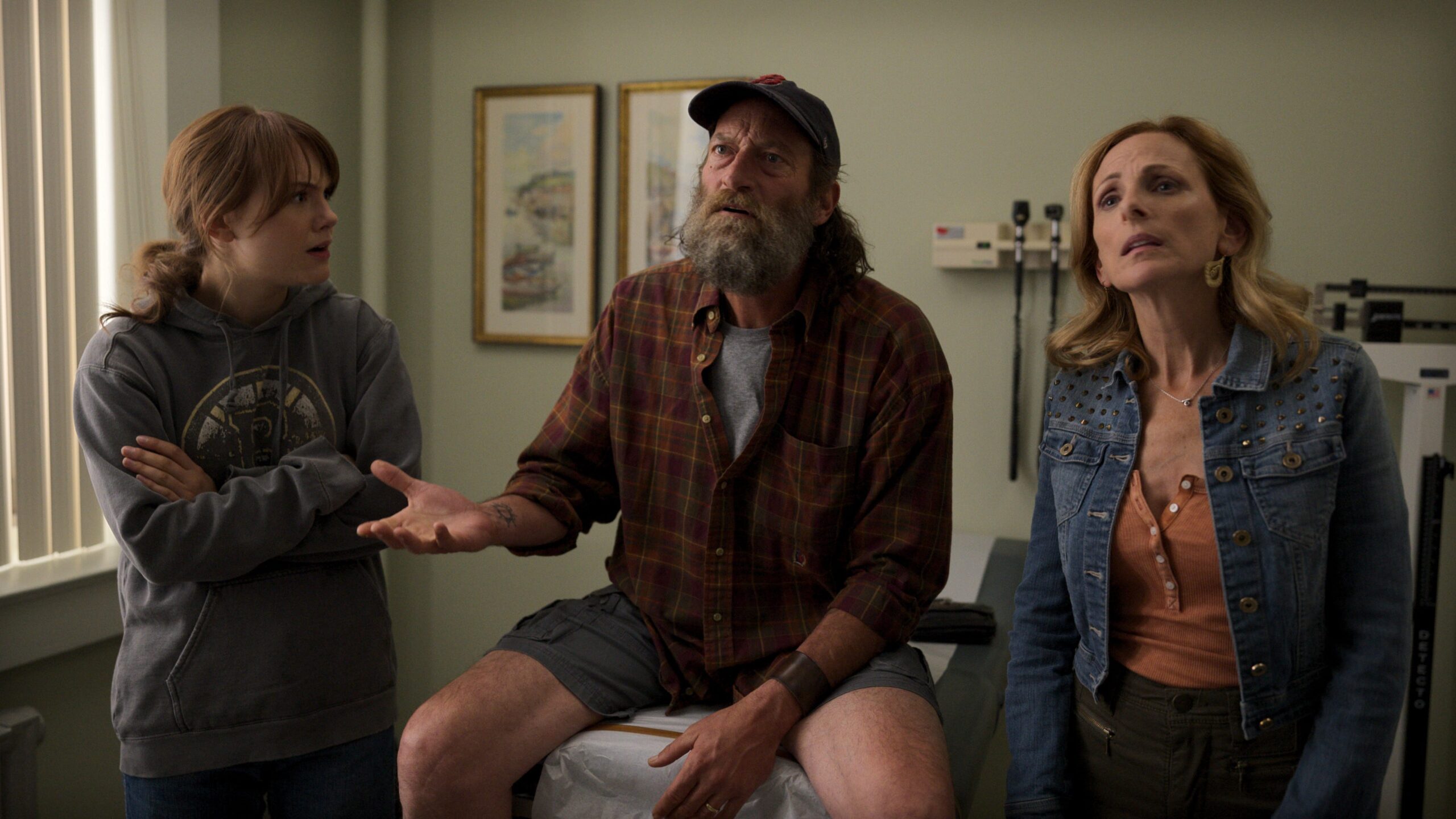 3. CODA
If Dune is all about being HUGE, then CODA is the exact opposite: small. CODA, directed by Sian Heder, tells the story of Rubi Rossi, the only hearing member of her family, a girl in her senior year of school torn between being with her family and following her dreams of becoming a singer. Much like Greta Gerwig's Lady Bird, CODA is a story that resonates with me as I find myself in a similar stage of life to Rubi and Christine. But it's not just the story that is really good in CODA. It's got some of the best performances of the year, with Troy Kotsurand Emilia Jones standing out. Its sound design and editing are superb, creating empathy for the deaf community through simple and effective sound design. With one of the most clever scripts of the year, CODA made me feel a lot of feelings, so it's my third favorite film of the year. It's exclusively on Apple TV+, so catch it there. 
For the longest time, this film held my number one spot for the year. It's got a near-limitless depth, with each viewing providing something new. Considering it's an adaptation of a poem from the fourteenth century, I think that's an impressive feat. The film is a road movie, split into chapters, focusing on the adventure of Sir Gawain, a knight only inname. Through his journey to the Green Chapel, Lowery grapples with ideas of honor, purpose, and achievement. I made an entire post on why this film deserves ALL THE OSCARS so check that out for an in-depth look at this modern masterpiece from David Lowery (here). If you haven't watched The Green Knight, go do it. It's got one of the best 4K releases of the year, which enhances the gorgeous cinematography, the rich sound design, and the ethereal score that permeates the film.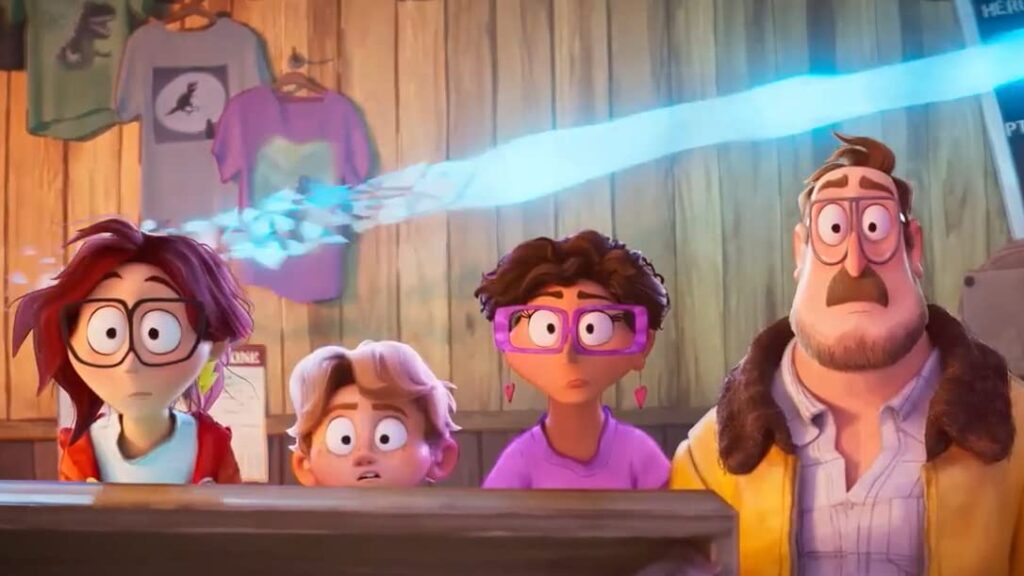 1. The Mitchells vs. The Machines
The Michell's vs. The Machines is the passion project from the artists at Sony Animation that stole the top spot from The Green Knight one week ago. The Mitchell's vs. The Machines is an emotional rollercoaster for the whole family, telling the story of Katie Mitchell, an aspiring filmmaker whose relationship with her dad is stuck in production hell. When the family road trip to drop Katie off at film school is interrupted by the apocalypse, the Mitchells will have to come together to save the world. There is a lot to love about this film, thanks to the efforts of director Michael Rianda and producers Phil Lord and Christopher Miller. Every element of this film feels made to create emotion. From the animation style to the hilarious fourth-wall-breaking gags, it's a movie that feels made for me. Each character is relatable in their own ways. And like Lady Bird and CODA, it's another film focusing on parent-child relationships when the child grows up. So yeah, it's my Kryptonite. It's on Netflix now, and I heavily recommend this pop-art-infused adventure to everyone in the family.