As you may (read: should) have noticed if you're on Twitter, director-writer Issa Lopez has been exceptional in her mission to "RT the hell out of" articles about her fantasy-crime-horror — not to mention topical — Tigers Are Not Afraid (Vuelven). True, it's not really news that creators employ within-280 characters to promote their creations, but ask yourself this: Have you and what you've made impressed Stephen King and Neil Gaiman and Guillermo del Toro?
"They are my 'Holy Trinity,'" Lopez said.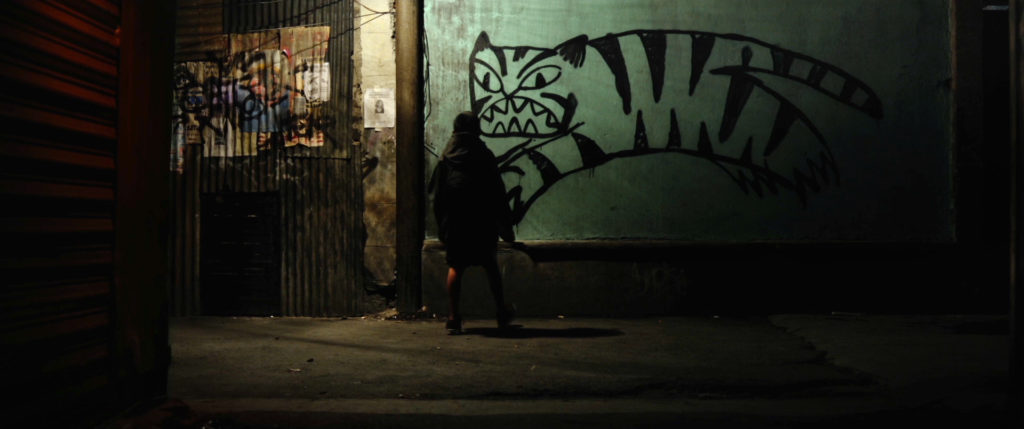 That blessing is definitely a boost-slash-reprieve for Tigers, a tale about five orphans banding together to evade both the exacerbators and the ghosts of the drug war in an unnamed Mexico city, which Lopez revealed — in the same tweet referencing her mission — took two years to leap onto screens. Other than being a sophisticated project ("First of all, you're trying to pitch a movie with the subject matter that Tigers has — involving children in situations of extreme violence, but also you're trying to pitch a political movie then you go, 'Oh, it has ghosts in it.'"), Tigers was rejected by major film festivals. Think Venice, Sundance, Cannes, Berlinale and SXSW.
Then came Austin's Fantastic Fest, which screened the film to its attendees on Sept. 24, 2017.
"It was very hard, you know? You question the work and then you question yourself as a filmmaker," Lopez said of the time "no"s were constantly heard, later adding that she was on the verge of giving up. "But I'm so glad I didn't. Thank God for my stubbornness, really."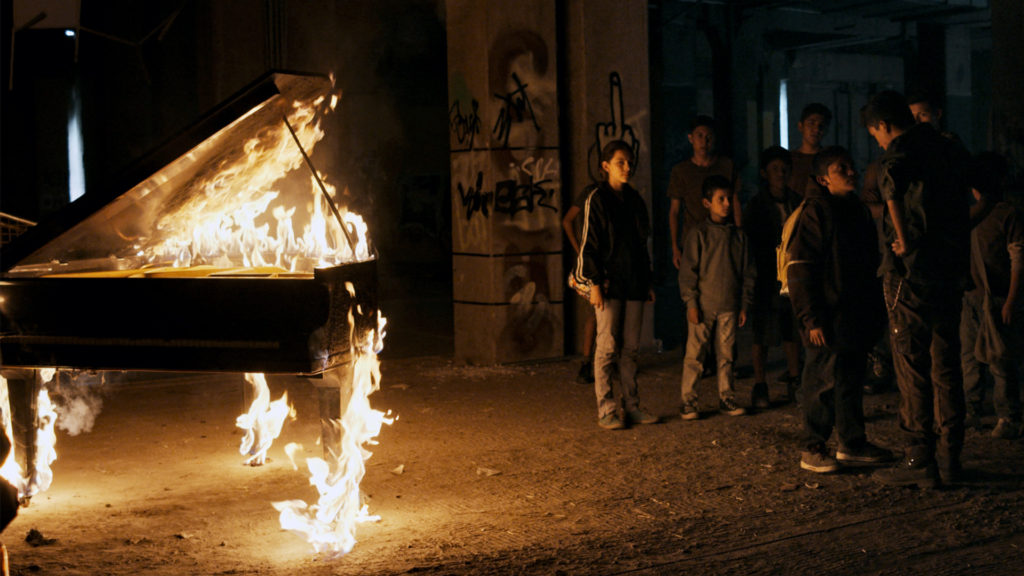 Since then, Tigers has been prowling from venue to venue, introducing viewers to visuals Lopez described as vivid, unrelenting and tangible. The traits are applicable to both the fantastical and the real, the dragon that flies off an iPhone case and the ruination that is the setting's paint. For inspiration, the director-writer seeks out warzone photographs and "abandoned porn," or artful captures of structures that once felt the human touch.
The script was written chronologically with the intention to introduce the magical element almost immediately, Lopez said. Exactly that happened: Mere moments after we're introduced to Estrella (Paola Lara), the character is stalked by a (slithering and speaking!) blood trail stemming from a victim of a street shooting not far from her school.
"As it happens in Mexico, she just turns around and goes home, but the thing is a part of me knows that you can't turn your back on violence and walk away — it will come after you," Lopez said. "I found myself writing about that thread of blood, I didn't know it was going to happen. I loved it. And I ran with it."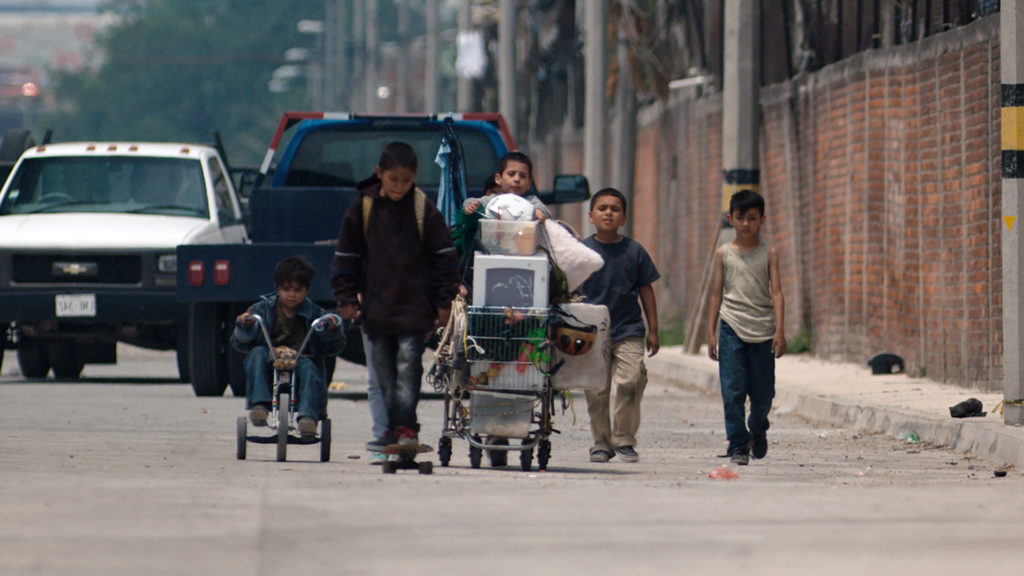 Directing the film's five young stars is another aspect Lopez must show extra commitment to. As Fátima Toledo, the casting director of City of God (one of the visual references for Tigers), advised her during her time with the project, for such an intense subject matter Lopez must be where the kids are at emotionally.
It has to be done so that the vision Lopez has for Tigers — a fairy tale with believability — stays intact.
"So if I want to create a scene of deep fear I have to go there with them, play with them there, and bring them out, which is very important," she said. "It became a very deep, emotional life experience at a level that I've had never worked before with actors."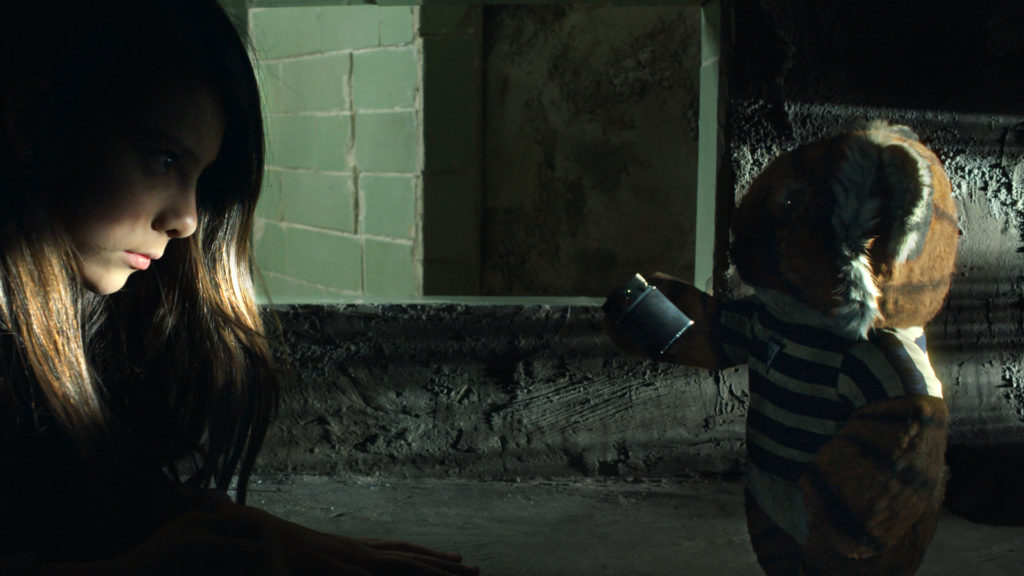 And even though Lopez knows Tigers is a film she worked on, she is aware of its connection to recent headlines about (in other words, perceptions of) the Latino community. The mass migrations. The asylum seekers. The reported mistreatment. And, most importantly, the children at the heart of these matters.
It's that connection, she said, would be one of the crucial silver linings after all those constant release-date delays, fusing relevance — no matter how harrowing — into an already discussion-worthy material.
"I think it's vital now to understand what these families are fleeing and who they are and see them as survivors and honest-to-God refugees," she said. "We need to open the doors and embrace people that are escaping horrors we brew, in a way."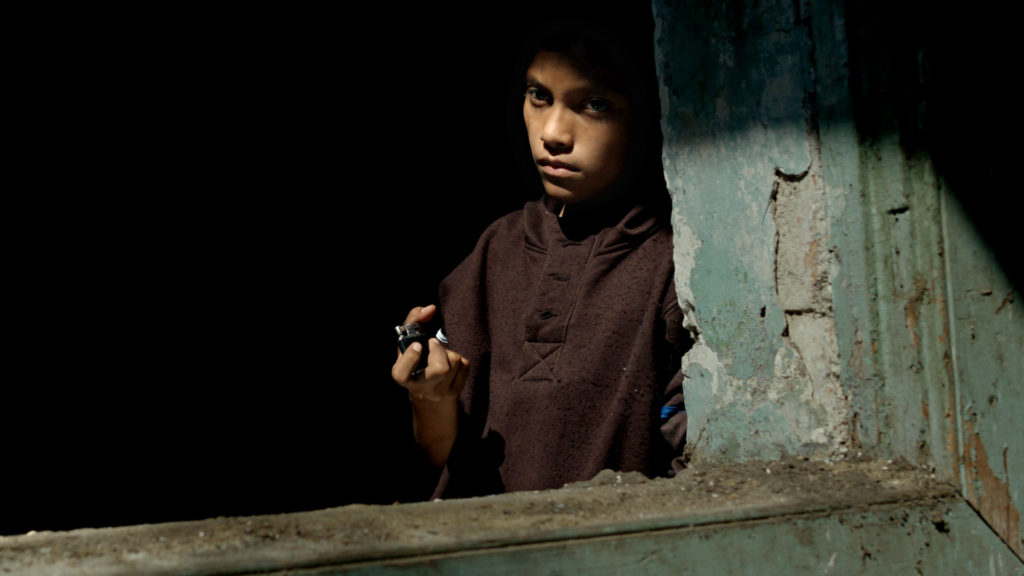 To see if Tigers Are Not Afraid is coming to your city, follow Issa Lopez's Twitter (get ready, Houstonians, the film is coming to Alamo Drafthouse LaCenterra this weekend!). The film will also stream on Shudder soon.