In Memoriam: Sean Connery Passes Away at 90 Years Old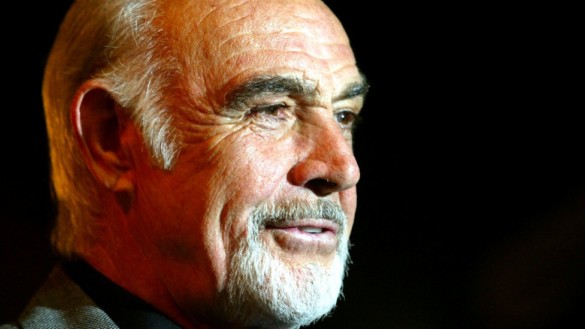 Sir Thomas Sean Connery
(August 25, 1930 – October 31, 2020)
There are few actors in the history of Hollywood that are as easily recognizable or iconic as Sir (Thomas) Sean Connery. Though most widely known for his time as James Bond, Connery had a long and diverse career on the big screen. His charm, good looks, and smooth Scottish accent were a combo that won over the hearts of many. In his lifetime Connery earned an Academy Award for Best Supporting Actor, a BAFTA for Best Actor, and three Golden Globes. He was even voted People magazine's "Sexiest Man Alive" in 1989 at the age of 59. 
The film that launched Sean Connery's career was the very first James Bond movie, Dr. No (1962). Until then he had worked mostly in television, done three or four movies, and had only one starring role to his name – Darby O'Gill and the Little People (1959). The Bond franchise made Sean Connery a household name and allowed him to have his pick of movies afterward. He appeared in some of the greatest Bond films- Goldfinger (1964), From Russia with Love (1964), and Thunderball (1965). One of my favorite things about Connery is that he embraced his role as the suspiciously attractive older guy with an interesting accent in his later films. These post-Bond films are the ones I'd like to highlight and hopefully encourage more people to watch. 
Outside the Bond films the two roles that Sean Connery is probably best known for are Jim Malone in The Untouchables (1987) and as Henry Jones Sr. in Indiana Jones and the Last Crusade (1989). Connery won an Oscar and a Golden Globe for Best Supporting Actor for The Untouchables. In both films, he was the endearing side character that audiences became attached to (sometimes more than the main character…) Indiana Jones and the Last Crusade is another fan-favorite film of Connery's. He appears in the third Indiana Jones movie as Harrison Ford's father. Even though the two are only twelve years apart, they play a convincing, entertaining, and endearing father and son duo. Connery appeared in a number of critically acclaimed films, films like The Longest Day (1962), The Hunt for Red October (1990), Murder on the Orient Express (1974), and The Man Who Would Be King (1975). 
My favorite of his films are the ones that don't necessarily get the best reviews or win awards. Movies like Dragonheart (1996) where he voices Draco the dragon in what is best described as a medieval buddy cop movie with Dennis Quaid. Or Highlander (1986) the movie (and subsequent tv show) with the greatest theme song of all time (Princes of the Universe by Queen). In Highlander Connery plays a Spaniard without even remotely attempting to hide his Scottish accent and is a beloved mentor to the main character. Other recommendations include Time Bandits (1981), Zardoz (1974), and The League of Extraordinary Gentlemen (2003).
Connery is also commonly impersonated, most famously by Darrell Hammond on Saturday Night Live. Though he was a deserving and talented actor, this SNL skit and his role as Bond are sometimes the only knowledge of Connery someone has. Everyone knows that Sean Connery was and forever will be the best James Bond, but he was also great in other films.
My favorite of Sean Connery's movies is The Rock (1996). It's my favorite of his movies, my favorite of Michael Bay's and Nicolas Cage, and it's my favorite movie of all time. The Rock is the epitome of an American action flick. It expertly blends 90s action with Connery's out-of-retirement spy swagger and Cage's quirkiness. Those two were perfectly cast and their odd couple is one of the best on-screen team-ups ever. In times where I feel the need to watch a Sean Connery movie, it's not the Bond films I go to, it's The Rock.
2020 has been a hard year, we've lost a lot of great people and now we, unfortunately, have to add Sean Connery to that list. Connery wasn't a perfect man, but he holds a special place in many hearts. Honor him and remember him with his films, all of them, watch the ones you've never seen. He will be missed, but he left us a lot to cherish and remember.