Hollywood Deaths That Stunned The World
The recent passing of Chadwick Boseman to colon cancer aged 43 stunned many because his condition was never disclosed, as well as he was among the top actors in Hollywood at such a young age. His death is one of a long list of those that stopped the world for one moment and broke hearts because of the amount of talent left behind. Whether it is by natural causes, misadventure, or foul play, the loss is felt because of our sudden it is where there is no preparation of their passing and the reality that they are no longer with us take time to heal. These sudden tragedies including Jean Harlow, John Belushi, John Candy, Chris Farley, and Cory Monteith formed the fabric of the industry and their instant loss shook us, leaving an empty void seemingly impossible to fill in.
Rudolph Valentino
The Great Lover of the 1920s came from Italy at just 18 years of age and went to Hollywood where he achieved sex symbol status for many women attracted to his performances in The Four Horsemen Of The Apocalypse, The Shiek, and The Son of Shiek. Valentino's good looks made him deliciously hot and his slick masculinity made men jealous because he threatened the "All-American Man" they thought of looking towards the actor, Douglas Fairbanks. He was still at the top when Valentino was taken ill at the hospital and diagnosed with perforated ulcers. Complications from the surgery arose when he suddenly suffered from peritonitis to which he never recovered from and Rudolph Valentino died on August 23, 1926. aged 31. His death led to mass hysteria from thousands of fans who lined up to see his body, even having reports of suicide from adoring fans who wailed over his casket.
Carole Lombard
A screen icon of the screwball comedy, Lombard was the highest-paid star in Hollywood and praised for charming personality and ability to fit perfectly with her characters in Twentieth Century, My Man Godfrey, and To Be Or Not To Be, which tragically was her final role. Lombard would also be recognized as Miss Clark Gable, having married "The King of Hollywood" in 1938. Upon America's entry in the Second World War, Lombard quickly took up the role of leading the war bond drive and began crossing the country alongside her mother. On January 16, 1942, heading back home by airplane, Lombard was onboard TWA Flight 3 when the plane stopped in Las Vegas to refuel late at night; shortly after take-off, the plane crashed into the mountainside, killing all on board. A grieving Gable led the way to the crash site to retrieve the bodies and was later buried alongside her.
James Dean
As the icon of teenage disillusionment and angst against family norms, Dean had a good resume in TV and small, uncredited roles in movies when East of Eden and Rebel Without A Cause made him a star in 1955. Unfortunately, he would only live to see Eden be released. These two, plus his final film Giant, were made by three legendary directors: Elia Kazan, Nicholas Ray, and George Stevens, all who were impressed by Dean's emotional depth and maturity to each of his characters. Dean, alongside Marlon Brando and Elvis Presley, served as figures in the social rebellion by the youth fo the 1950s, charismatic to all and feared by the parents. While Brando and Presley had a long career ahead of them, Dean's life was cut short on September 30, 1955, when his racing sports car collided with another vehicle on a highway in California. He was 24 years old and would receive two separate posthumous Oscar nominations.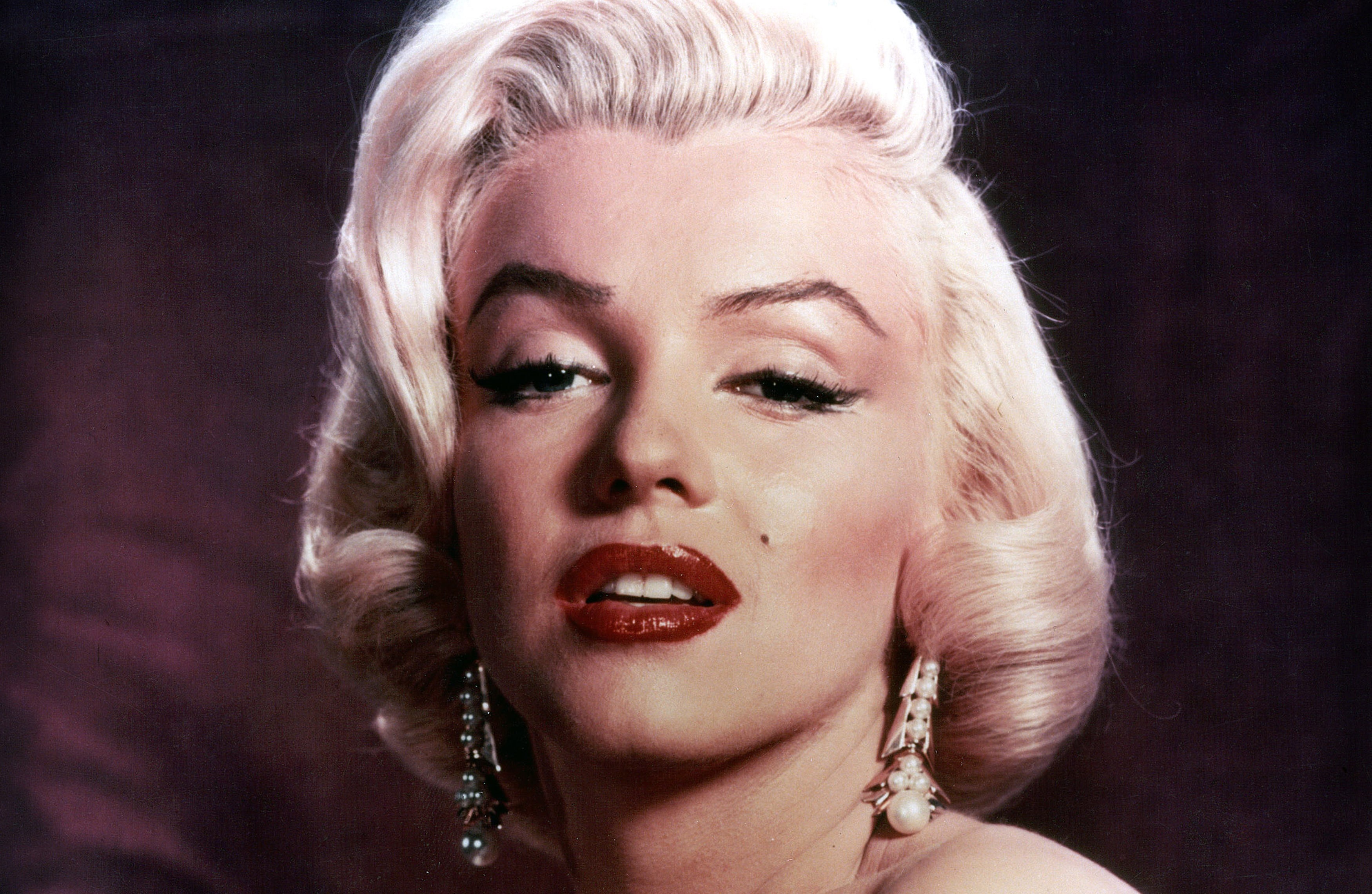 Marilyn Monroe
The blonde bombshell of the 1950s, Monroe was the biggest sex symbol of the decade thanks to her nude photography which was used in the first edition of Playboy. Movies like Monkey Business, Gentlemen Prefer Blondes, The Seven Year Itch, and Some Like It Hot made Monroe a major box-office draw with the persona (and stereotypes) of a woman who was attractive through their naïveté and openly sexual playfulness. It would affect her for the rest of her life as many believed that's who she was, and Monroe's personal life with failed marriages and depression would be tabloid blood spilled over, cultivating in her death by probable suicide on August 4, 1962. Despite condemnations against the press for the constant harassment Monroe endured, they still followed her through her funeral on to where conspiracy theories suggest she was murdered.
John Cazale
Like Boseman, John Cazale died in his early 40s from cancer with a resume that only showed how immensely talented he was in different styles. He started out on the stage where he met future co-star Al Pacino and would win Obie Awards (Off-Broadway) together. Later, Cazale was called to an audition for his first film, The Godfather, and join a cast of then-unknowns alongside Marlon Brando, Cazale's idol, in what would become among the greatest films in American cinema. This was followed by its sequel and The Conversation in 1974, Dog Day Afternoon in 1975, and his last film, The Deer Hunter in 1978 opposite Robert DeNiro and his girlfriend, Meryl Streep. Sadly, his lifelong smoking habit led to his diagnosis of terminal lung cancer and he died on March 13, 1978, not long after filming his scenes for The Deer Hunter. All of the movies he starred in were nominated for Best Picture, but he never received a nomination himself.
Rock Hudson
While Hudson was 59 years old at the time of his death in 1985, the announcement that Hudson was HIV-positive was a watershed moment in time. In the 50s, Hudson was an attractive figure for female moviegoers thanks to his performances in Magnificent Obsession, All That Heaven Allows, and romantic comedies alongside Doris Day, including Pillow Talk and Lover Come Back. He also received his only Oscar nomination for Best Actor (alongside co-star James Dean) for his performance in Giant. Despite roles as a leading man, Hudson was gay, a fact kept from the public but an open secret in Hollywood. After a public appearance that led to speculation about his health, Hudson's diagnosis was announced, one of the first major celebrities to confirm being HIV-positive. This put to discussion public acceptance of homosexuality and brought awareness to the disease many were dying from with no help to save them.
River Phoenix
The oldest of five siblings, all who would become actors (notably Joaquin), River started in TV in the early 80s before transitioning to film where he quickly rose towards massive critical success thanks to roles in Stand By Me, The Mosquito Coast, and Running On Empty, which he would receive a Best Supporting Actor Oscar nomination. But his most serious role was opposite Keanu Reeves in My Own Private Idaho, playing a gay hustler who travels with his best friend to search for his mother. Simultaneously, Pheonix began privately using heavy drugs, from marijuana to heroin, in contrast to the clean image of his veganism and environmental activism. On October 31, 1993, Pheonix was at a nightclub owned by good friend Johnny Depp, partying with his girlfriend, Joaquin, and members of the Red Hot Chili Peppers when he overdosed on cocaine and later died, aged just 23.
Phil Hartman
The death of the former SNL alum on May 28, 1998, is one of the very few important figures of stage and screen to be the victim of a homicide. Hartman was a Canuck import who joined the improvisational comedy group The Groundlings and then collaborated with Paul Reubens on the creation of Pee-Wee Herman. From 1986 to 1994, Hartman was on Saturday Night Live alongside Adam Sandler, Dana Carvey, Mike Meyers, and Dennis Miller; from 1995 to this death, Hartman starred on the sitcom NewsRadio. But his marriage was fraught with problems with his wife becoming addicted to alcohol and drugs, angry that she had zero success while Phil was a major star. Yet, Hartman, aged 49, fought to save the marriage, sealing his fate when she shot him dead as he slept before turning the gun on herself, orphaning their two children, and leaving many questions unanswered about those last hours.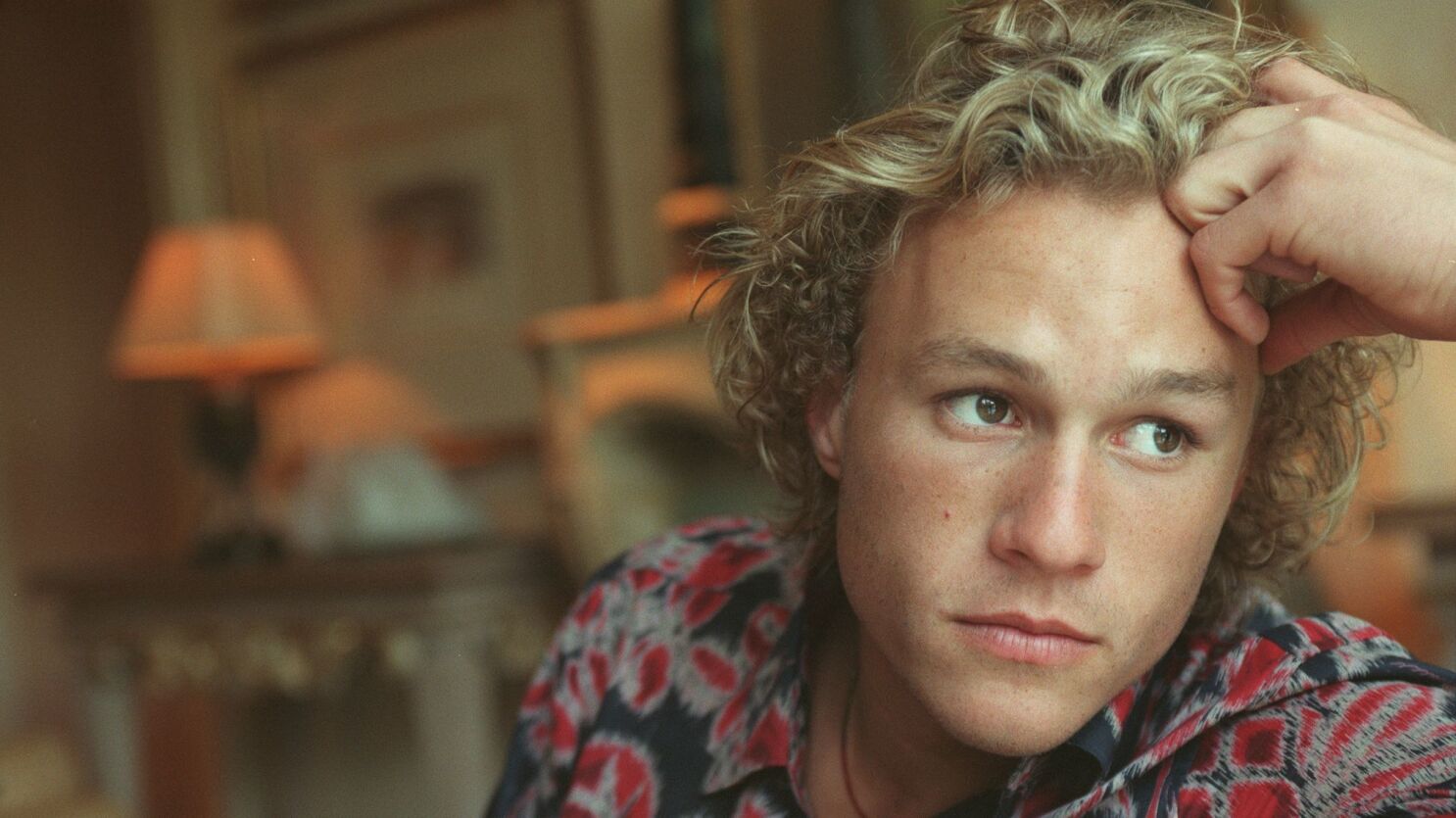 Heath Ledger
Before The Dark Knight, Ledger was already an A-lister thanks to roles in 10 Things I Hate About You, The Patriot, Monster's Ball, and Casanova. Then, in 2005, he would turn in a generational performance of a lifetime in Brokeback Mountain opposite Jake Gyllenhaal and received his first Oscar nomination. (He lost to Phillip Seymour Hoffman for Capote; his death from a heroin overdose in 2014 also stunned Hollywood.) When the first trailer for The Dark Knight came out in December 2017, the film's hype skyrocketed as the first scenes of Ledger as The Joker floored fans and critics, which would be confirmed upon the film's release in the summer of 2008. Tragically, Ledger died before its release on January 22, 2008, aged 28, after an accidental overdose of prescribed medications. He would follow Peter Finch as the second posthumous Oscar acting winner ever.
Robin Williams
Nothing in recent years has hurt so hard for so many when the news broke of Robin Williams' suicide on August 11, 2014. Although he had been open with his past struggles using drugs and dealing with depression, nobody was prepared for the news as it seemed unfathomable that such a towering figure was in that much pain. Later, it was revealed that Williams had been recently diagnosed with Parkinson's Disease and an autopsy found he had Lewy Body Dementia. While the cruelty of the illness was being known and we struggled to grasp Williams' death, his legacy was cherished and celebrated by all because of the lasting impact going back to Mork and Mindy in the 70s, his brilliant standup work, and the string of movie hits from Good Morning Vietnam to his Oscar-winning turn in Good Will Hunting, Mrs. Doubtfire to Night At The Museum. His humor is so badly needed today and remains highly missed by all.
Follow me on Twitter: @brian_cine (Cine-A-Man)