Movie News: Gears of War may finally be coming to big screen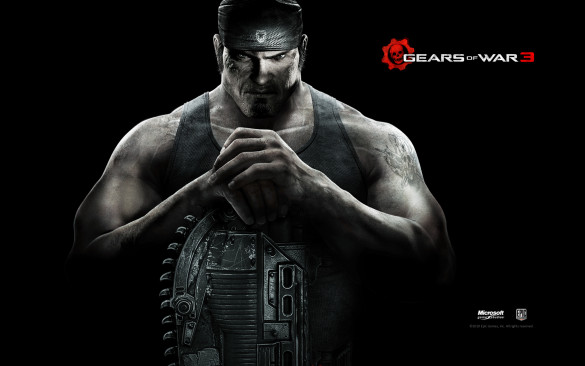 It's been years in the works, but according to Variety, it looks like the video game series Gears of War may be coming to the big screen. The series, which was originated by Epic Games for the Xbox 360, is a story of a long conflict between humans and the underworld set on the fictional planet Sera. Gears of War was in development all the way back in 2007, but it never really went anywhere because of disputes between Epic Games and New Line Cinema. Since 2007, Epic Games has been slowly trying to find the right partners.
Well it's been reported that Scott Stuber has been nominated to produce alongside Epic. Currently there no else attached to this project. It'll be interesting to see where they take the direction of this film. The series has four games currently which will give them plenty of material to pull from. I'd say it's okay to assume that the story would center around the lead character of Marcus Fenix and probably parallel the first game, which really propelled the series forward.
I think this series has a lot of potential given the popularity of the series. It would have to have the right cast and director to avoid being the next Gamer (awful movie if you don't know it). The cast from Pain & Gain would actually be pretty fitting actually. The director would also be fitting now that I think about it.
There are no other details at this time, other than Stuber and Epic are swimming around for a distributor that would be affordable.