Marvel's Thor: Ragnarok, the third film from the Marvel Cinematic Universe to come out this year, could end up being one of my very favorites in that series. This film looks like a ton of fun, and much of that comes to to one name; Taika Waititi. If you're not familiar with Waititi's work, you need to be (and I'm including myself in that camp, as I haven't seen all of his films either). Films such as Hunt for the Wilderpoeple and What We Do in the Shadows prove his comedic genius and potential as filmmaker. Some of you may also be familiar with his work on Flight of the Conchords, which is also great.
Marvel hiring Waititi was a truly inspired choice, and based off the film's marketing, it appears that's paid off in massive ways for Thor: Ragnarok. The comedic timing and improvisation in the film's trailers are hysterical, the color palette is vastly different (and better!) than any previous Thor movie and this cast seems to be utilized to perfection. If you were to give Waititi a $100 million budget, this is exactly how I would have envisioned that scenario. And that's very exciting!
I'm still anticipating that Marvel will have their MCU-isms in certain moments, but for as big as this movie is, for Waititi to have most of the control here is invigorating.
Speaking of excitement, Jeff Goldblum is in a Marvel film. Think about that for a second. How in the world did they get him to join this franchise, let alone look like this? This is amazing on every level.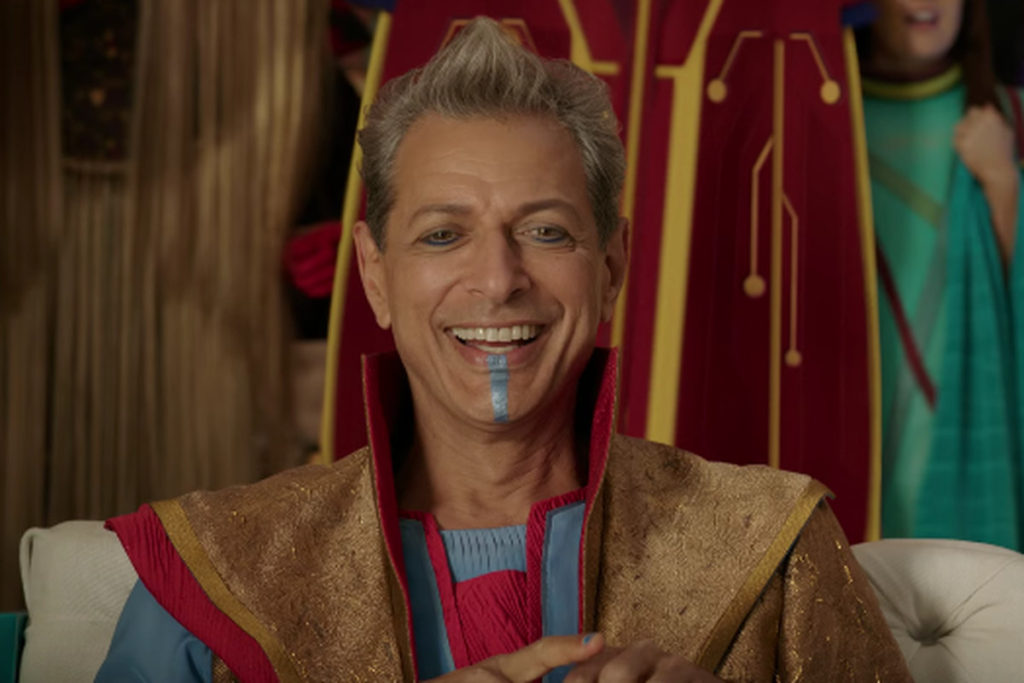 I'm not sure how it happened, but I'm very grateful! Also, let's not forget that this film features the first female antagonist of the MCU with Cate Blanchett's Hela. Better late than never, and Blanchett looks incredible in this role – both in terms of her performance and aesthetically she looks badass.
And we can't forget about the Hulk. There has been speculation on a Planet Hulk movie for forever, and now we are getting that inside of Thor: Ragnarok. The Hulk may not be the true lead of the film, but he will be a significant supporting player, and placing him in the context of space and Thor is brilliant. And from what you hear in early reviews, his arc is the emotional core of the film, which is ripe given where we last saw the Hulk in Age of Ultron.
In addition to all of that, Thor: Ragnarok will feature Idris Elba, Tom Hiddleston, Tessa Thompson, Karl Urban, Anthony Hopkins, and supposedly Benedict Cumberbatch makes a cameo as Dr. Strange. Good God, this film is going to be a lot of fun!
Are you excited for Thor: Ragnarok?
[divider]
Here's what else is coming to theaters this weekend:
A Bad Moms Christmas
Last Flag Flying (limited)
The Killing of a Sacred Deer (limited)
Roman J. Israel, Esq (limited)