Criterion Releases: August 2022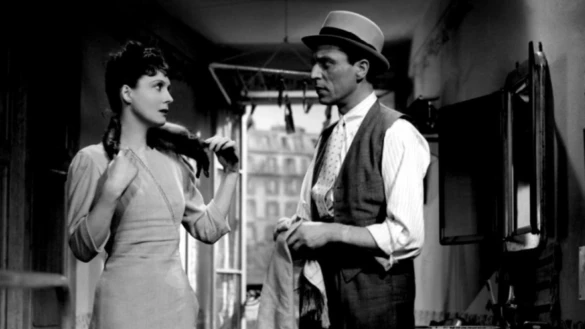 Hotel Du Nord (1938)
Marcel Carne builds around a fallen hotel a place for social outcasts, namely two couples from the working class in different times of their lives. One is a young couple who plan to kill themselves because they are poor, yet one cannot go through with it, while another is a pimp and his prostitute who get caught up in the young couple's own story. The film is one of France's major films of poetic realism, blending socially serious settings with a romantic aesthetic, putting Carne in the same room as Jean Renoir, Jean Vigo, and Julien Duvivier.
Buck And The Preacher (1972)
It wasn't supposed to be the late Sidney Poitier's directing debut, but it turned out that way after the original director was fired early in production and Poitier decided to make it himself. He and Harry Belafonte star as two cowboys who have to go and fight against White bounty hunters who seek to corral Blacks into conformity in the wild west. It's part-Western, part-comedy with a twist of Black Power in a still-divided nation in which African-Americans were seen as the heroes in a genre that never gave a socially conscious idea of civil rights before.
Frownland (2007)
From New York's underground, newcomer Ronald Bronstein, who later became co-writer and editor on several films for the Safdie brothers, tells the story of a salesman dying out mentally as he struggles with his neurosis. He wanders around in a mood full of muck everywhere he goes and the audience will have no idea where the film is going. It is a film that pushes what a viewer expects and wonders what the hell is happening; it's very much like a homemade film with its weirdness. It is the only film to date Bronstein has made because of how the experience was too hard for him and others, but at least it got the interest of the Safdie's as now's part of their universe. 
Daddy Longlegs (2009)
Speaking of the Safdie brothers, the first film Ronald Bronstein worked on with them is this comedy-drama about a divorced father of two (played by Bronstein) who tries to care for his sons even though he has an irresponsible streak in him. His sons go out and get into trouble while their man-child father juggles work in a film theater, showing how inept he is even though he only has two weeks of father time with them. It was the first feature film for the Safdies as a duo, starting their renegade drive as a new indie force not seen since the Coen Brothers. 
Faya Dayi (2021)
Director Jessica Beshir made this documentary that gave viewers a first look into the world of the Oromo and Harari groups living in Ethiopia. There is one thing that binds them together, a plant called khat, that has mystical powers when consumed. It is their escape hatch around the political, ethnics-based conflict happening in the country, especially for the youth that is always at risk. It's such a visually rich movie that Beshir can take viewers into a trance and separate us from the reality that this is not a work of fiction. 
Follow me on Twitter: @brian_cine (Cine-A-Man)