Chasing the Gold: Best Visual Effects Analysis (2021 Oscars)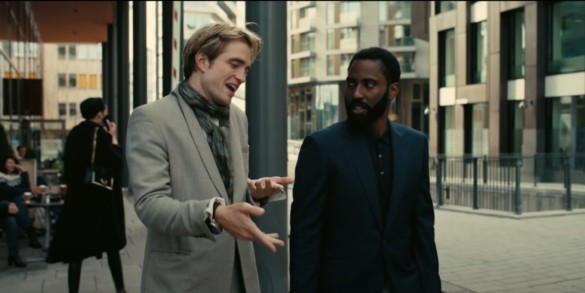 Last year, 1917 was awarded the Oscar for Best Visual Effects — beating out Avengers: Endgame. They even did it without having the Infinity Gauntlet. Okay, so all jokes aside, it's the first time since 2009 that Marvel has gone a whole year without releasing an entertaining superhero flick. In fact, most of the summer blockbuster movies, the ones dripping with effects, have been pushed back to 2021. To say the least, this year's visual effects category will look incredibly different.
The top visual effects contender this awards season is Christopher Nolan's, Tenet. It's the biggest film to come out of 2020, so far, and has no doubt cleared its path for a sure nomination. The work that was put into the film is nothing short of astonishing. With a VFX shot count of less than 300, one can easily marvel at the genius work from visual effects supervisor, Andrew Jackson — with whom Nolan credits all the VFX work. Tom Hanks' World War 2 naval epic, Greyhound, is another almost concrete prediction with Peter Bebb, Sebastian Von Overheidt, and Michael Grobe supervising the VFX. Other possible nominees, from this year's releases, could be Disney's Soul, The Call of the Wild, and if I may be so bold, Sonic the Hedgehog. But to be honest, these last-minute additions may only be inserted into this category in order to fill out the nominees.
So what does it mean for the rest of the category? Wonder Woman 1984 could be a possible contender. The film currently has a release date for Christmas Day 2020; but as time goes by, one may say that this release date is rather optimistic. And because of that, I can't see putting 1984 on the list of predictions. I will say the next strong contenders are Disney's Mulan, and Netflix's, The Midnight Sky. Mulan showed some dazzling VFX work with its battle scenes when it premiered to Disney+ audiences this past September. As for George Clooney's, Gravity-inspired, Midnight Sky, it may be the film to fill that sci-fi void in our hearts. The recent photographs for the film gives us only a hint of the beautiful VFX work on display.
We go day to day wondering which action-packed movie will be pushed back to 2021. With the recent news of theater closures, the reality of any more blockbuster movies appearing on the docket for 2020 seems bleak. If there's a silver lining here somewhere, it's that the 2022 visual effects award category will be packed.
Best Visual Effects Predictions (As of October 10th, 2020)
Tenet
Greyhound
The Midnight Sky
Mulan
Sonic the Hedgehog