Podcast: Top 3 Movie Couples We'd Hang Out With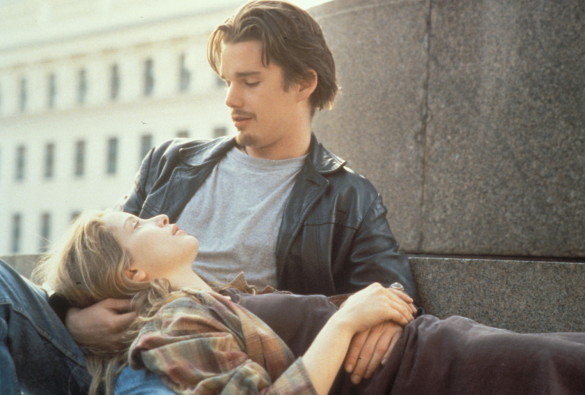 This week on the InSession Film Podcast, our top 3 was a ton of fun. There are a ton of movie couples, in fact, you could argue almost every movie features one on some level, right? So how so you even begin to decipher a list like this? That was our biggest challenge this week but we came up with some great couples from some great films that we'd love to spend some time with, if we could in real life.
That being said, what movie couples would make your list? Here are the one's that made ours (Keep in mind we all have different criteria for our lists as well):
JD
1) Jessie and Celine – Before Trilogy
2) Emma and Adele – Blue is the Warmest Color
3) Factory Worker and Gamin – Modern Times
Brendan
1) Jessie and Celine – Before Trilogy
2) Jack and Rose – Titanic
3) Carl and Elle – Up
Emily
1) Jessie and Celine – Before Trilogy
2) Han and Leia – Star Wars
3) Ferris and Sloane – Ferris Bueller's Day Off
Honorable Mentions (Combined)
The Incredibles, True Romance, Top Gun, The Apartment, Pitch Perfect
Hopefully you guys enjoyed our lists and if you agree or disagree with us, let us know in the comment section below. Like last week, this is another personal list with a billion options. Too many to mention or narrow down. That being said, what would be your Top 3? Leave a comment in the comment section or email us at insessionfilm@gmail.com.
For the entire podcast, click here or listen below.
For more lists done by the InSession Film crew and other guests, be sure see our Top 3 Movie Lists page.