Top 10 InSession List: Strip Teases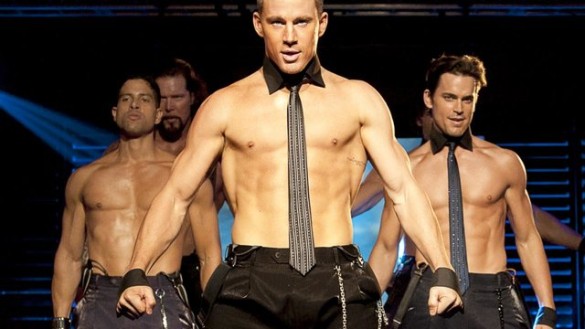 Every week, InSession Film will feature a top 10 list highlighting our favorite movies and television shows, coinciding with that week's podcast, created by list maker extraordinaire Kristen Ashly. We welcome any opinions, please share.
Strippers, exotic dancers…Hollywood loves them. Whether it's a male or female, having a stripper as a central character has all sorts of formulaic conventions Hollywood adores. There's the stripper with the heart of gold, the stripper doing it for the art, the stripper as rebel, the stripper just stripping for the money…you get the idea. And while actor Channing Tatum may be the only former stripper (he stripped briefly when he was 18) to produce a movie based on his own experiences (Magic Mike), there's no shortage of revealing films about stripping.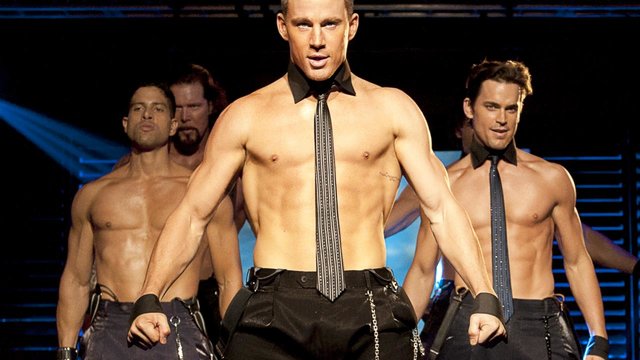 In honor of Magic Mike XXL, which was released to theaters July 1, here's our top ten list of movies featuring a lovable, lusted after stripper.
10) From Dusk Till Dawn
Two criminals and their hostages unknowingly seek temporary refuge in an establishment populated by vampires, with chaotic results. While not strictly a stripper movie, there's one specific memorable scene.
9) Closer
The relationships of two couples become complicated and deceitful when the man from one couple meets the woman of the other. Another move not strictly involving strippers; this one featuring an intimate scene from Natalie Portman.
8) Barb Wire
Post-Apocalyptic remake of "Casablanca" set in a strip club. Starring, of course, Pamela Anderson.
7) Flashdance
A Pittsburgh woman with two jobs as a welder and an exotic dancer wants to get into ballet school. We all know the iconic scene.
https://www.youtube.com/watch?v=0z39mhyAt9g
6) Blaze
A middle-aged Louisiana governor falls in love with a young stripper, which jeopardizes his political career and the radical policies which have made him a controversial figure. Based on the real life memoirs of Blaze Starr.
https://www.youtube.com/watch?v=dyK-cD5ffPo
5) Zombie Strippers
Starring the infamous Jenna Jameson and Robert Englund, a zombie epidemic spreads throughout a strip club in Nebraska.
4) We're the Millers
A veteran pot dealer creates a fake family as part of his plan to move a huge shipment of weed into the U.S. from Mexico. Jennifer Aniston plays the stripper turned fake mom.
3) Showgirls
A young drifter, named Nomi, arrives in Las Vegas to become a dancer and soon sets about clawing and pushing her way to become the top of the Vegas showgirls. While certainly not the best made film, Showgirls is somewhat iconic in its own way.
https://www.youtube.com/watch?v=hj0i-pp8coY
2) The Full Monty
Six unemployed steel workers form a male striptease act. The women cheer them on to go for "the full monty" – total nudity.
https://www.youtube.com/watch?v=nA3W36JVnRc
1) Striptease
A stripper and single mother gets dragged into a dangerous situation after a congressman takes a fancy to her. Demi Moore stars in one of her most remembered performances.
https://www.youtube.com/watch?v=xw5_jG15TM8
Kristen Ashly is the master list creator for InSession Film. You can follow Kristen on Twitter @KristenAshly.