Top 10: Holiday Movies and Where to Watch Them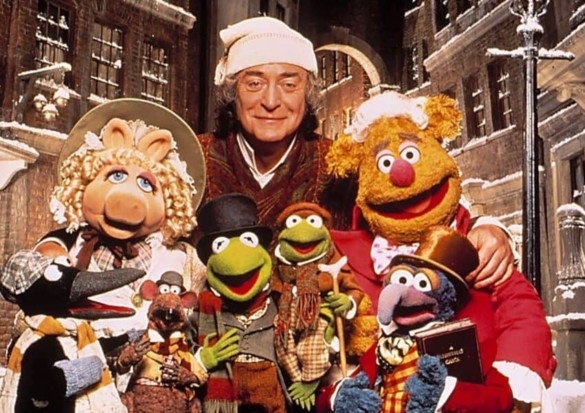 It's finally that time of year when people want to watch a good holiday movie while curled up on the couch with a cup of hot chocolate (or a hot toddy…). There is an abundance of good Christmas flicks: Netflix releases a ridiculous amount of original movies every year; Disney+ has a holiday movie for every major character they've created, and many of the classic Christmas movies are streaming somewhere. Here are my Top 10 currently streaming – if you see some of your favs missing (Scrooged, A Christmas Story, Rankin & Bass) – they are most likely not available for free on any streaming service.
Every Netflix Original Christmas Movie
Netflix has dozens of Original Christmas movies, many with sequels. While they may not be Oscar-worthy, they are entertaining and fun to watch. Some of the better ones include The Christmas Chronicles 1 & 2, The Christmas Prince 1, 2, & 3, The Knight Before Christmas, The Princess Switch, and The Holiday Calendar. You can find these and more under "Holiday Favorites". If you just need a fun holiday flick to enjoy, Netflix has you covered.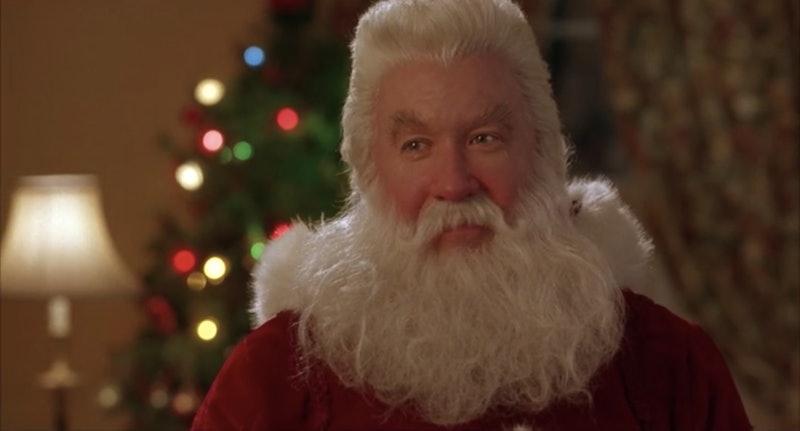 Santa Clause

(Disney+)
I am not usually a fan of Tim Allen, but The Santa Clause series is hard to dislike. It tells the story of Scott Calvin, a single dad who accidentally becomes Santa Claus after the previous Santa falls off his roof. Scott must embrace his new identity and convince his family he is now the real Santa. This film is funny, heartwarming and has a great cast of characters. All three of The Santa Clause films are streaming on Disney+.
Home Alone

(1990)
Home Alone has been a holiday staple in many households since 1990. Macaulay Culkin stars as Kevin McCalister who is accidentally left at home while the rest of the family leaves to spend Christmas out of town. While home alone, Kevin must defend his house from two burglars in the best ways a kid knows how. Home Alone is filled with physical comedy that will entertain most any viewers. You can find it streaming on Disney+ worldwide.
How the Grinch Stole Christmas

(2000)
Jim Carrey's Grinch is one of my favorite Christmas characters. I am a huge fan of the original animated How the Grinch Stole Christmas (1966) and Jim Carrey's over the top comedy is a perfect fit to portray the Grinch in this live-action remake. It's a fun flick that expands the world of a family favorite. The costumes and sets are wonderful and help give viewers the warm and fuzzy feelings that should come from a Christmas film. How the Grinch Stole Christmas is currently streaming on Netflix in the US, Amazon Prime in Canada, & NowTV and SkyGo in the UK.
Klaus

(2019)
Netflix has been cranking out Christmas movies for a few years and one of their best is the animated film Klaus. It provides viewers with an origin for the Santa Claus legend, told from the perspective of a postman who needs to find meaning in his life. Klaus is a poignant, adorable, heartwarming film that viewers of all ages will enjoy. You can find Klaus streaming on Netflix worldwide.
Die Hard

(1988)
Whether or not Die Hard is a Christmas movie is something that is fiercely debated every holiday season. For me, any film that would be fundamentally changed if not set at Christmas (technically it's Christmas Eve) can be considered a Christmas movie- so Die Hard makes the cut. Alan Rickman's iconic delivery of "Now I have a machine gun. Ho ho ho." alone is enough to classify it as a Christmas movie. Die Hard follows New York City Cop John McClane as he tries to thwart a terrorist plot and hostage situation at his wife's company Christmas party. This holiday action flick is the perfect choice for viewers who don't want to watch traditional family Christmas movies. Die Hard can be found on HBOmax in the US, Crave+ in Canada, and NowTV in the UK.
Elf

(2003)
It's hard to imagine the holiday season without the ridiculous and heartwarming comedy, Elf. In one of his best roles, Will Ferrell is Buddy, a human raised in the North Pole by Santa's elves. When he finds out his biological father is on Santa's naughty list, Buddy ventures to New York City to find him. Elf is hilarious and fun and should be required Christmas viewing for everyone, even if you're not generally a fan of Will Ferrell. Elf is streaming on Starz in the US and NowTV in the UK.
Miracle on 34th Street

(1947)
It's not officially Christmas until you've watched a movie about Santa Claus. Miracle on 34th Street focuses on the magic of the season and follows a single mother and her daughter as they begin to question if the Macy's Santa Claus is actually the real thing. It's a wonderful movie that has been redone a few times, but the black and white version starring Maureen O'Hara and Natalie Wood is hard to beat. You can find Miracle on 34th Street on Disney+ in the US and Canada, and NowTV in the UK.
Anna and the Apocalypse

(2017)
Is it really Christmas if you haven't watched a zombie-Christmas-musical? John McPhail's fan favorite, Anna and the Apocalypse tells the story of a small town dealing with a sudden zombie infestation during the holidays. It's catchy songs, interesting characters, and zombie gore are a perfect combination that may sound weird on paper, but work wonderfully in this soon-to-be cult classic. Anna and the Apocalypse is available on Amazon Prime & Hulu in the US, Netflix in Canada, and NowTV & SkyGo in the UK.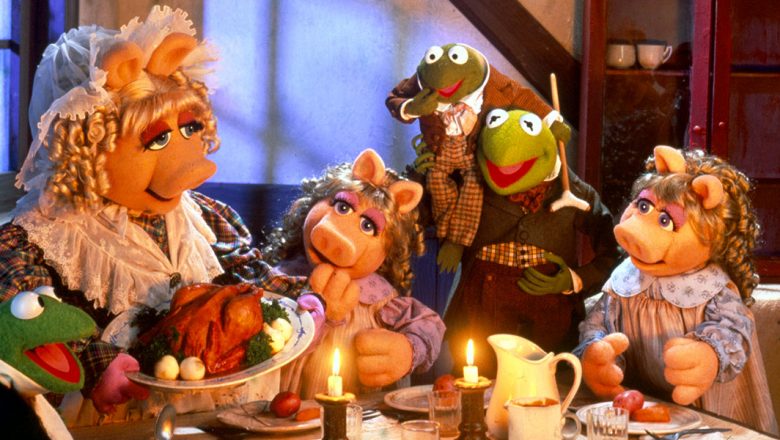 The Muppet Christmas Carol

(1992)
The Muppet Christmas Carol is the best adaptation of Charles Dickens ever, period. It's my favorite Christmas movie and it gets better with every viewing. Even Michael Caine (Scrooge) says it's one of the most memorable roles of his entire career. His award-worthy, serious portrayal of the bitter miser versus the humor and ridiculousness of the Muppets is a winning combination that makes this film wonderful and unforgettable. It's available worldwide on Disney+ and I cannot recommend it enough.
Honorable Mentions: Meet Me in St. Louis (HBOmax), The Nightmare Before Christmas (Disney+), It's A Wonderful Life (Amazon Prime), and White Christmas (Netflix).