The Baadasssss Song Of Melvin Van Peebles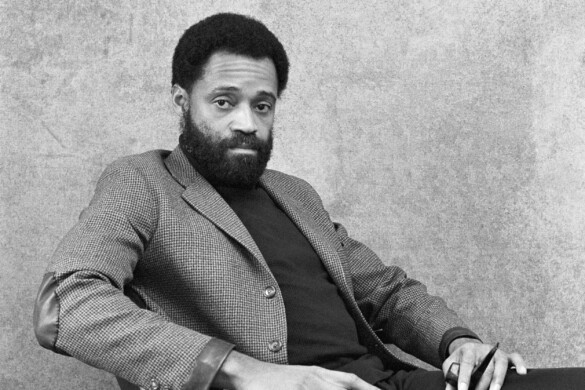 This August would have been Melvin Van Peebles' 90th birthday, but prior to his passing last September, he permitted the Criterion Collection to bring in his early films that has made him the "Godfather of Black Cinema." Van Peebles – the "Van" was added when he was living in the Netherlands for a time – was a Renaissance man who chose to go out on his own and not be held back by a system that was not willing to raise their own future directors who were Black. He had to do everything: write, direct, act, edit, and compose. Van Peebles' self-made image has been an inspiration to the generation of Black filmmakers and artists that followed; including Spike Lee, Barry Jenkins, and John Singleton.
Born in Chicago, Melvin graduated from college and went into the Air Force before moving to San Francisco. He made his own short films, then went to Hollywood where no one wanted to hire him, so Melvin, who had already moved his family for a short time to Mexico, decided to move the family to France. There, his short films were played for Henri Langlois, film archivist at the Cinematheque Francaise. Even after his marriage ended, Melvin stayed in Paris, made more short films, and became an established writer. He wrote four novels and a play, plus contributed to the satirist magazine "Hara-Kiri," the forerunner to the current satirist magazine "Charlie Hebdo."
Melvin took advantage of a French law that said any established French-speaking writer could apply to be a film director. It didn't matter that he wasn't a citizen or that was American, Melvin had written and published numerous pieces that qualified him to direct any story he wanted. He would adapt his own novel, La Permission, into the film The Story Of A Three-Day Pass about a Black American G.I. who gets a promotion and is allowed to spend a weekend out free from base. He meets and falls for a Parisian white woman, but the brief affair gets him in trouble. The film received acclaim and after being screened at the San Francisco International Film Festival, Columbia Pictures hired him to direct Watermelon Man.
In a biting satire, Watermelon Man tells the story of a married man who constantly has racist jokes that wakes up one more morning to discover he has inexplicably turned black. The script initially saw a white actor in the role, which meant playing in blackface most of the time, but Melvin insisted a black actor play the role so that he would be in whiteface for only a short period. Melvin then annoyed the studio by changing the ending, in which the main character accepts staying Black instead of changing back to White as it was all a dream. However, it was a success and Columbia offered a three-picture deal to Melvin. Even when the offer was still available, he decided to walk away to make his own picture which would be a groundbreaker.
That film, which would establish the blaxploitation genre, was Sweet Sweetback's Baadasssss Song. On a budget of just $150,000, one-third of coming from a loan by Bill Cosby, Melvin made a film, "about a brother getting the Man's foot out of his ass," with him playing the titular character who gets his name "Sweetback" because of his sexual power through his large penis. After witnessing two police officers assault a Black Panther, Sweetback attacks them and flees the scene. It then becomes a chase to the border for Sweetback to beat law enforcement at their own game. 
In 19 days, Melvin did just about everything himself, including the dangerous stunts, and with no union support. He did get extra money from the Directors Guild of America when Melvin contracted an STD after performing an unsimulated sex scene which he listed as being "hurt on the job." All of the crew were inexperienced and the bikers in one scene were actually members of the Hells Angels. For the music, Melvin got an unknown band at the time who just moved to Los Angeles: Earth, Wind, & Fire. Through their soundtrack, it brought promotion and hype to the film, advertised as, "Rated X by an all-White jury." The film grossed $15 million, the most at the time by an independent film. 
He would never get another studio offer and continued to work independently on his own projects while taking on different jobs, including at one point working with in the stock exchange market in the 1980s. Two musicals on Broadway were written and produced, Ain't Supposed To Die A Natural Death and Don't Play Us Cheap! His son, Mario, would eventually become a noted actor-director himself, famously for the films New Jack City and Baadassssss!, a biopic about his father's work in making Sweet Sweetback. A retrospective on Melvin Van Peebles has made him one of the most important figures in Black cinema and his passing was mourned by noted figures both Black and White. 
In the special features to Criterion's collection of Melvin Van Peebles films, producer Warrington Hudlin (House Party) told a story to journalist Nelson George about a film festival he attended. A French journalist asked Melvin what was the message in his movies. Removing a cigar from his lips, Melvin said, "N****s win." Hudlin said he reacted enthusiastically just like those who watched Melvin defy Hollywood and create films of his own making without any prejudice or "the Man" coming in to silence a strong, Black voice of the time.