Preview: The Summer Needs Saving, and it's June to the Rescue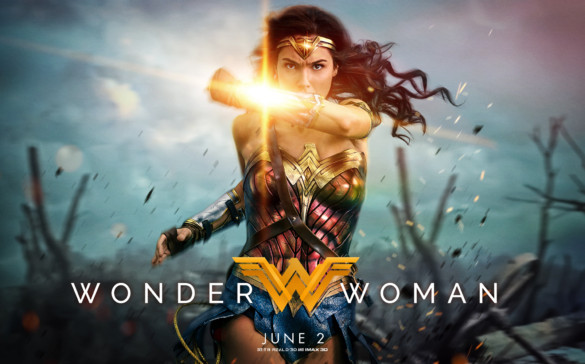 I hate to say, "I told you so," but I fear my severe reservations for May 2017 as a kickoff for this year's summer movie season proved personally accurate. Perhaps those reservations clouded my own judgment, and while May saw plenty of financial success (can't say it was a flop of a month), the quality of films last month left more than a lot to be desired. We at InSession Film will continue to get hate for our negative reaction to Guardians of the Galaxy Vol. 2, and blockbusters like Alien: Covenant and Pirates of the Caribbean: Dead Men Tell No Tales certainly didn't help (thank goodness for Terrence Davies and Music Box Films for at least giving us A Quite Passion, an indie worth talking about for the rest of the year). We aren't just hoping for a different story come June, but the month severely requires it. All we can do is hope, that is until we take a gander at everything coming out this month. Nope, never mind, there's no need to hope; June appears to be wonderful (pun very much intended).
As a lead-off from my incredibly original and "wonderful" pun, the stunning Gal Gadot flies into view to kick off the month with Wonder Woman, the latest in the DC Cinematic Universe and from director Patty Jenkins. The DCEU, that alone should warrant concern, but early buzz for the film is not just positive, it's ecstatic. Not only could Wonder Woman course-correct the trajectory set by Man of Steel, Batman v Superman, and Suicide Squad, but could it end up in the running as the best superhero movie of the year, or even one of the best among recent years? Could it be an incredibly timely and inspirational origin story for women everywhere? Logan himself may have some competition, Wonder Woman is one to look forward to; I guess she isn't just saving the DC Cinematic Universe, but the summer as well.
But let's veer away from superhero films to see what else June 2017 has to offer, and I'm proud to say there's a lot. In the midst of a horror movie resurgence, Trey Edward Shults (director of the extraordinary Krisha) comes to play with the familial post-apocalyptic film It Comes at Night; early buzz points to another frightening winner, and with the backing of A24 (the studio behind last year's The Witch and Green Room), the movie dares you to come out at night and see it, and may earn the title of my most anticipated film of the month. That same weekend also sees wide releases of Megan Leavey, with what appears to feature a strong performance by Kate Mara, and yet another cinematic universe kickoff with The Mummy. Is anyone really excited for this Dark Universe saga by Universal? Pretty soon "Cinematic Universing" will become standard terminology in film business tactics, if it hasn't already.
The blockbusters that follow include yet another Transformers film by Michael Bay (The Last Knight), where we will all say to ourselves, "This will be the one that's good," and then get proven wrong. We also have a bridal party stylings of Rough Night (or Bridesmaids meets Weekend at Bernie's), and then there's a double three-way in animated films (Pixar's Cars 3 and Despicable Me 3); we always prove ourselves wrong when a new Transformers film comes along (they get worse people), but call it a hunch, I think Cars 3 will be this summer's surprise, the one where we see that a Cars film can actually be pretty good. Let's see if they can finally cross the finish line.
But perhaps June saves the best action film for last, with Edgar Wright's Baby Driver. A film cut from original cloth, this comedic action thriller already boasts high critical praise alongside one of the best casts of any film this year (Ansel Elgort, Lily James, Kevin Spacey, Jamie Foxx, Jon Hamm, and Jon Bernthal). If there's one thing we can trust Edgar Wright in, it's inspired originality and vision; this makes Baby Driver more anticipated knowing that it is a true original, not based on any pre-existing medium.
With all there is to be excited for, can you believe that June still leaves room for plenty of indie love? You better believe it. June 2017 also gives us the latest from Sofia Coppola, straight off of her Best Director win at Cannes this year with her feminine western thriller The Beguiled; truly a work to look out for. The month also sees Colin Trevorrow's highly anticipated The Book of Henry, starring Naomi Watts and Jacob Trembley; All Eyez On Me, the biography on Tupac Shakur, poised to be this year's Straight Outta Compton; My Cousin Rachel, starring the great Rachel Weisz and based on the novel by Daphne Du Maurier of "Rebecca" and "The Birds" fame; the acclaimed inter-racial comedy The Big Sick from Kumail Nanjiani, and based on his own loving relationship; Score: A Film Music Documentary, which is right up our personally alley if you know us at all here at InSession Film. Would you like me to continue? Or are you still not impressed with what June has to offer?
If by some act of Zeus you're still not excited for June, well, I give up. I'm tired and need to rest for an exciting June, so if you need me, I'll be living at the movie theater this entire month. Sometimes I do love this job.