Preview: The Month of May, Or More Like May….be Not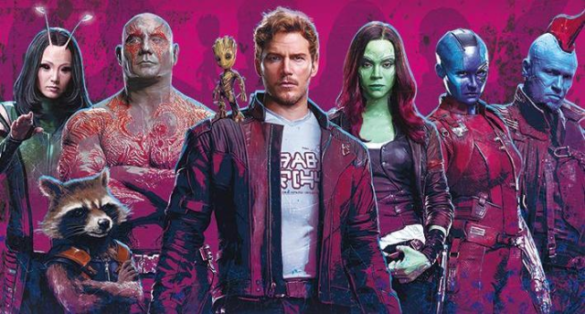 In my previous monthly posts, I made the argument that the "summer movie season" is slowly becoming a thing in the past. But if we were to ignore that sentiment, and play by Hollywood's rules for just a second, the month of May is the official start of summer; I guess they don't ever intend to follow solstice rules. You know the summer movie season begins when you're coming releases of the month include Guardians of the Galaxy Vol. 2, King Arthur: Legend of the Sword, Alien: Covenant, and Pirates of the Caribbean: Dead Men Tell No Tales. Aside from King Arthur, all of May's major releases are sequels, a trend we'll continue to see all summer long. Is that so bad though? Well, let's take a more personal look.
Guardians of the Galaxy to boot (it currently ranks in my top 3 of the MCU), I'm certainly looking forward to its sequel, even ignoring the fact that it has arguably the best marketing for any Marvel film yet (I still have Sweet's "Fox On the Run" stuck in my head). And of all May's major releases, it's this one I'm most excited about. Unfortunately, I cannot say the same about anything else. I've never been a big defender of Guy Ritchie's work, so King Arthur hangs low on my personal totem pole. Then there's Ridley Scott, whose output as of late has been quite lackluster (aside from The Martian), and despite being a massive fan of the Alien franchise, none of the marketing for Covenant has appealed to me in the slightest (it looks more like a mess than a bloody mess). And then we have the Pirates of the Caribbean franchise, one I could have done without arguably since the first film, leaving Dead Men Tell No Tales to just feel dead on arrival for me. As I write this, I think I may actually be more interested in Baywatch than these other three films; I feel like that's a problem.
That's okay, we have the indie circuit to keep us occupied right? Well, that just makes matters worse, as the indie circuit this month feels unfortunately tame, something I surprisingly couldn't say about this past March or April. I certainly have an intrigue for whatever A24 puts out, and this month sees the romantic comedy The Lovers, starring Tracy Letts and Debra Winger, which sounds charming enough on paper. Director Doug Liman also returns with his war thriller The Wall, starring Aaron Taylor-Johnson and John Cena (yes, THAT John Cena), which again, sounds fine enough on paper. The film 3 Generations (previously known as About Ray) with Elle Fanning, Naomi Watts, and Susan Sarandon is finally seeing a US release, though early reviews scream mediocrity. Then there's the thriller The Dinner with Richard Gere, Laura Linney, Steve Coogan, and Rebecca Hall; directed by Oren Moverman, I feel like this is the film that has the most potential, given his past resume.
But there is some hope to be had; Berlin Syndrome with Teresa Palmer and Chuck with Liev Schreiber have already seen some positive buzz, as well as Hounds of Love by first-time director Ben Young. There's also Paint It Black directed by Amber Tamblyn (yes, that Amber Tamblyn), Manifesto with the one and only Cate Blanchett, and David Michod's Netflix original film War Machine with Brad Pitt. Plus, a slew of promising documentaries could help alleviate the pain (such as Risk and Last Men in Aleppo). But I can't help but wonder if this will be enough for the start of the "summer movie season", and I will not let any May hype snatch me away (a clear reference to the upcoming comedy Snatched with Amy Schumer and Goldie Hawn, and there's a reason that that film goes unmentioned).
June and July can't get here soon enough.