Preview: April Showers Bring Indie Flowers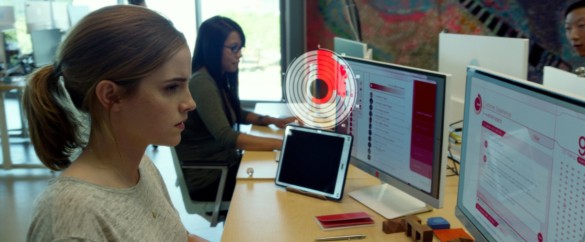 As I elaborated in my March movie preview, the summer movie season is slowly becoming a thing in the past. But if we were to still consider its existence, April has normally seen a great start to said season. This makes for a rather interesting irony with regard to April 2017, whose slew of independent films appear far more interesting than any commercial release this month. When your most interesting blockbuster this month is The Fate of the Furious (a franchise I do enjoy, don't get me wrong), it only makes me that much more excited for the arrival of May 2017. But April's indie circuit this year? Yeah, I'm game.
We start with the reuniting of Danny Boyle, John Hodge, and the cast of the original Trainspotting in T2 Trainspotting, and while I have concerns over the necessity of this sequel, the reuniting of the original gang is a glorious thought in and of itself. I also have much intrigue for the sci-fi comedy stylings of Colossal with Anne Hathaway, the '80s horror throwback The Void, the highly reviewed anime Your Name, and the return of Marc Webb to independent filmmaking with Gifted, starring Chris Evans.
As the month continues, we see the return of James Gray with The Lost City of Z; Gray is a filmmaker I haven't always loved, but the early buzz for this film can't be ignored. Ben Wheatly also returns with the action comedy Free Fire, which has already seen praise for its high energy and incredible cast. But the real kicker comes at the end of the month, with the return of the great James Pondsoldt (a favorite of ours here) for the sci-fi privacy stylings of The Circle. Based on the book by Dave Eggers, with a cast that includes Emma Watson, Tom Hanks, John Boyega, Karen Gillan, Patton Oswalt, Bill Paxton (RIP), and Ellar Coltrane…need I say more?
And if you're wondering about movies like Going In Style, Smurfs: The Lost Village, Unforgettable, or The Promise, take a wild guess as to why I haven't mentioned them. Much like this past March, April sees indie films a plenty; let's allow that to hold us over until the Guardians of the Galaxy return in early May.