Podcast: Top 3 Tom Cruise Performances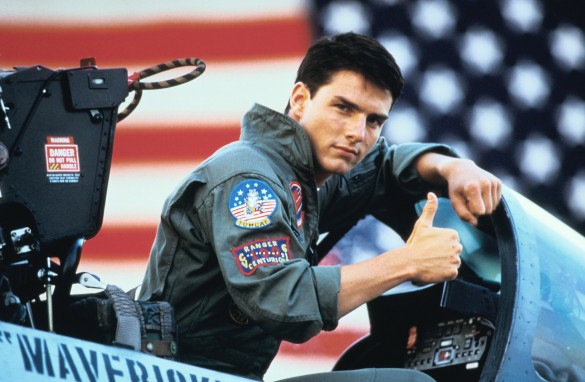 This week on the InSession Film Podcast, we discussed Edge of Tomorrow, which was a pleasant surprise for us, given the marketing for the film was average. At any rate, going off of that we decided to discuss our Top 3 Tom Cruise Performances. Cruise tends gets a bad rap from some people or stereotyped a little but the dude has some really solid work. Some of his dramatic work is just phenomenal and his action films have at least been entertaining on some level. Either way, he has a ton of work to choose from that made this a really tough Top 3. This is different from Episode 9, where we discussed our Top 3 Tom Cruise Movies, where here we focused strictly on his performances.
That being said, which movies would make your list? Here are the one's that made ours (Keep in mind we all have different criteria for our lists as well):
JD (Top Gun and War of the Worlds were not included via criteria)
1) Ron Kovic – Born on the Fourth of July
2) Frank T.J. Mackey – Magnolia
3) Lt. Daniel Kafee – A Few Good Men
Blake
1) Jerry Maguire – Jerry Maguire
2) David Aames – Vanilla Sky
3) Les Grossman – Tropic Thunder
Jacob
1) David Aames – Vanilla Sky
2) Ron Kovic – Born on the Fourth of July
3) Joseph Donnelly – Far and Away
Honorable Mentions (Combined)
Top Gun, War of the Worlds, Rain Man, Interview with the Vampire: The Vampire Chronicles, The Last Samurai, Minority Report, Days of Thunder, pretty much anything by Tom Cruise can be an honorable mention
Hopefully you guys enjoyed our lists and if you agree or disagree with us, let us know in the comment section below. As we mentioned, this list could really go any way since he's done a lot of good work. So, what would be your Top 3? Leave a comment in the comment section or email us at insessionfilm@gmail.com.
For the entire podcast, click here or listen below.
For more lists done by the InSession Film crew and other guests, be sure see our Top 3 Movie Lists page.