Podcast: Top 3 Religious-Themed Characters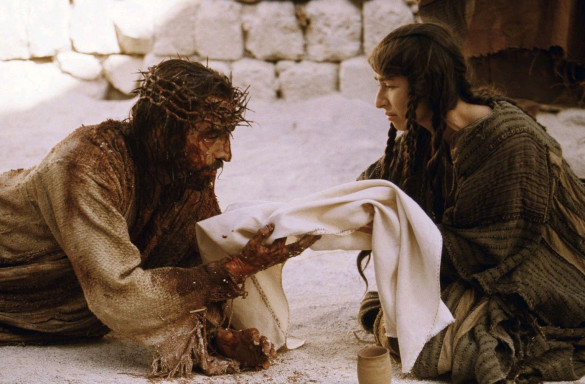 This week on the InSession Film Podcast, we reviewed Darren Aronofsky's latest film, Noah, the famous Sunday School story from the Bible. As mentioned on the show, this Top 3 doesn't have to be a religious character specifically, but rather the themes that religion represent. Of course, there are many religious characters one could have on their list, but they didn't have to be. And despite your personal beliefs, religion does offer many themes and values that we've seen in many characters in almost every movie ever made. It also brings us that famous good vs evil element that has been the big fight for as long as man as walked the earth. And when you put it into those terms, there are many great characters to choose from.
What religious-themed characters would make your list? Here are the one's that made our list:
JD
1) Jesus (Jim Caviezel) – The Passion of the Christ
2) Paddy Conlon (Nick Nolte) – Warrior
3) Iron Giant (Vin Diesel) – The Iron Giant
DJ
1) Obie-Wan Kenobi (Alec Guinness) – Star Wars
2) Rev. Graham Hess (Mel Gibson) – Signs
3) Shepherd Derrial Book (Ron Glass) – Serenity
Matthew
1) Rufus (Chris Rock) – Dogma
2) Lucifer (Viggo Mortensen) – The Prophecy
3) Cardinal Roark (Rutger Hauer) – Sin City
Honorable Mentions (Combined)
Judah Ben-Hur – Ben Hur, Superman – Man of Steel
Hopefully you guys enjoyed our lists and if you agree or disagree with us, let us know in the comment section below. Are there any other characters that reflect religious themes or spirituality that you liked? If so, what would be your Top 3? Leave a comment in the comment section or email us at [email protected].
For the entire podcast, click here.
For more lists done by the InSession Film crew and other guests, be sure see our Top 3 Movie Lists page.