Podcast: Top 3 Musical Numbers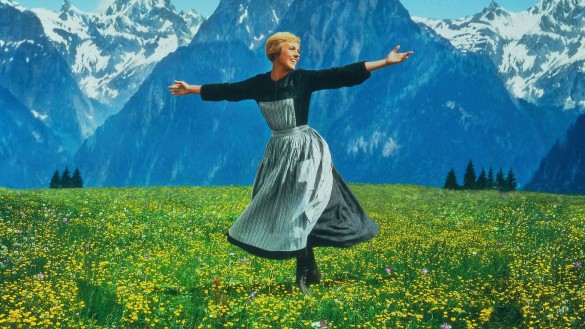 This week on the InSession Film Podcast, we reviewed the Clint Eastwood's Jersey Boys, which is based off of the great musical of the same name. Musicals are not for everyone, but for those that do like them, there are a ton of great gems out there that made this Top 3 nearly impossible. It's even more difficult when discussing specific numbers, given many movie musicals have several amazing songs that could've made our Top 3. However, we were up to the challenge and it was a really fun time revisiting a great element of film that we really enjoy.
That being said, which musical numbers from movies would make your list? Here are the one's that made ours (Keep in mind we all have different criteria for our lists as well):
JD
1) Singin' in the Rain – Singin' in the Rain
2) Moulin Rouge! – Elephant Medley
3) Lion King – Can You Feel the Love Tonight
Brendan
1) Sound of Music – The Hills are Alive
2) Once – When Your Mind's Made Up
3) Beauty and the Beast – Be our Guest
Brandi
1) Little Mermaid – Part of that World
2) Pocahontas – Colors of the Wind
3) Frozen – Let it Go
Honorable Mentions (Combined)
Many songs from these films – Rent, Grease, Wizard of Oz, Annie, Mary Poppins, Guys and Dolls, Team America: World Police, Mulan, The Hunchback of Notre Dame, Les Miserables, Chicago, West Side Story, The Muppet Movie
Hopefully you guys enjoyed our lists and if you agree or disagree with us, let us know in the comment section below. There are about a billion other great songs that we didn't cover that could've easily made our lists if not our honorable mentions. So that being said, what would be your Top 3? Leave a comment in the comment section or email us at [email protected].
For the entire podcast, click here or listen below.
For more lists done by the InSession Film crew and other guests, be sure see our Top 3 Movie Lists page.