Podcast: Top 3 Movie Robots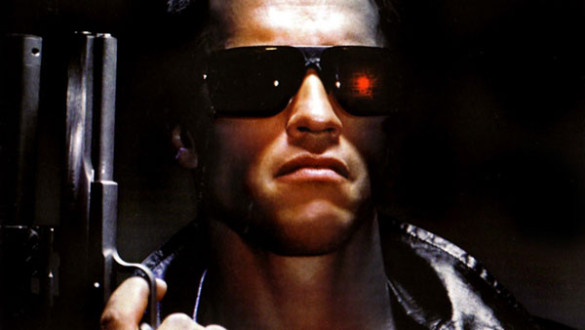 This week on the InSession Film Podcast, we discussed our Top 3 Movie Robots, a topic that I (JD) love personally. Movie robots have always been something I've been drawn towards and I love seeing them on screen, whether as bad guys like the T-1000 or as lovable characters like WALL-E. Either way, there's so many great movie robots out there that gave us plenty to talk about.
That being said, what movie robots would make your list? Here are the one's that made ours (Keep in mind we all have different criteria for our lists as well):
JD
1) Iron Giant – The Iron Giant
2) T-800 – Terminator 2: Judgement Day
3) TARS – Interstellar
Brendan
1) David – A.I. Artificial Intelligence
2) WALL-E – WALL-E
3) Ash – Alien
DJ
1) HAL 9000 – 2001: A Space Odyssey
2) T-800 – Terminator 2: Judgement Day
3) Roy Batty – Blade Runner
Honorable Mentions (Combined)
R2D2, Sonny, Optimus Prime, Bumblebee, Johnny 5, GERTY, Max, Bishop
Hopefully you guys enjoyed our lists and if you agree or disagree with us, let us know in the comment section below. There's obviously a ton of others we didn't mention, and our criteria played a huge role in that, but still there's plenty of other robots in film to be discussed. That being said, what would be your Top 3? Leave a comment in the comment section or email us at [email protected].
For the entire podcast, click here or listen below.
For more lists done by the InSession Film crew and other guests, be sure see our Top 3 Movie Lists page.