Podcast: Top 3 Movie Dames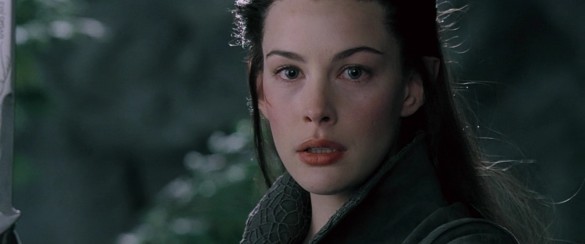 This week on the InSession Film Podcast, we discussed Sin City: A Dame to Kill For, which was obviously centered around the title with Josh Brolin's characters. Well, going off of A Dame to Kill For, we looked at our Top 3 Movie Dames that we would kill for, in one way or another. Now, before we get any crazy comments, let it be known that this is hypothetical and it's more about recognizing great female characters than it is drooling over beautiful women. We also limited this further to just comic-book or action movies to make things a little bit more fair.
That being said, what movie "dames" would make your list? Here are the one's that made ours (Keep in mind we all have different criteria for our lists as well):
JD
1) The Lord of the Rings – Arwen
2) James Bond Franchise – M
3) Barbarella – Barbarella / Blue is the Warmest Color – Adele
Blake
1) Kiss Kiss Bang Bang / Mission Impossible – Michelle Monoghan
2) Armageddon / The Incredible Hulk – Liv Tyler
3) The Princess Bride – Robin Wright
Honorable Mentions (Combined)
Too many to choose from…
Hopefully you guys enjoyed our lists and if you agree or disagree with us, let us know in the comment section below. Obviously, there are a TON of other great movie "dames" to choose from, and that being said, what would be your Top 3? Leave a comment in the comment section or email us at insessionfilm@gmail.com.
For the entire podcast, click here or listen below.
For more lists done by the InSession Film crew and other guests, be sure see our Top 3 Movie Lists page.