Podcast: Top 3 Movie Characters – Protect Us in Purge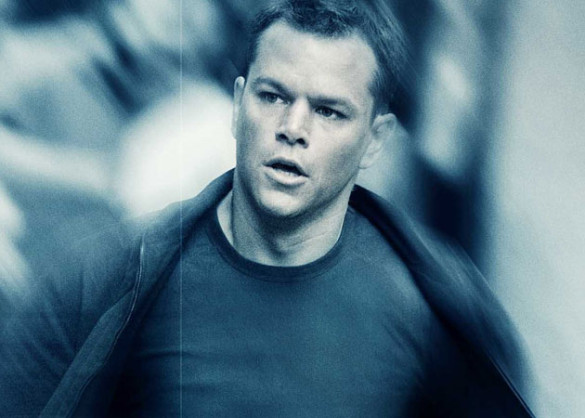 This week on the InSession Film Podcast, we discussed The Purge: Anarchy, the sequel to last year's surprise hit The Purge. Going off of the narrative in Anarchy, we decided to talk about our Top 3 movie characters that we'd want to protect us if we were stuck outside during the chaos that is the Purge. Now, we did have some big criteria that we used for this list. It would be easy to pick someone like Superman, who could just take a stroll down Main Street without being affected, however we decided to keep it more grounded than that.
That being said, what movie characters would make your list? Here are the one's that made ours (Keep in mind we all have different criteria for our lists as well):
JD
1) Jason Bourne – Bourne Trilogy
2) The Bride – Kill Bill
3) Jules Winfield – Pulp Fiction
Blake
1) Ash Williams – Evil Dead Series
2) Frank Castle – The Punisher
3) Frank Martin – Transporter Series
Andrew
1) Bob "Snake" Plissken – Escape from New York, Escape from L.A
2) Hit Girl – Kick-Ass Series / T-1000 – Terminator 2
3) The Man with No Name – A Fistful of Dollars, For a Few Dollars More, The Good, the Bad and the Ugly
Honorable Mentions (Combined)
Deadpool, James Bond – Bond Franchise, Batman – Batman Franchise, Bryan Mills – Taken, Connor and Murphy MacManus – The Boondock Saints, RoboCop – RoboCop Series, John Rambo – Rambo Series, John McClane – Die Hard Series, Rama – The Raid Series
Hopefully you guys enjoyed our lists and if you agree or disagree with us, let us know in the comment section below. There are about a ton of other movie characters that could've easily made our lists, it's pretty much endless. That being said, what would be your Top 3? Leave a comment in the comment section or email us at insessionfilm@gmail.com.
For the entire podcast, click here or listen below.
For more lists done by the InSession Film crew and other guests, be sure see our Top 3 Movie Lists page.