Podcast: Top 3 Courtroom Films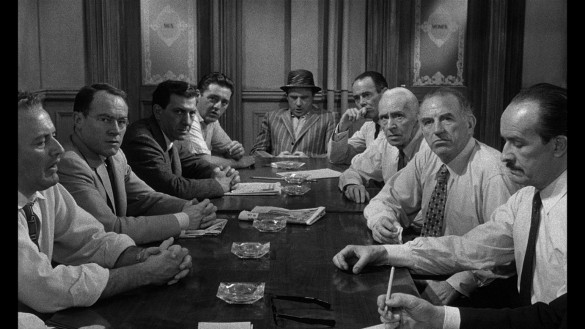 This week on the InSession Film Podcast, we discussed The Judge starring Robert Downey Jr. and Robert Duvall. And while it's not 100% about the court case, it is the vehicle that moves the story. The courtroom drama has been around for a very long time and there have been some great classics to fill the genre over the years. Perhaps, after listening to the show, it's a genre we still need to get more familiar with but despite that, we still came up with some great lists. PS, you can't handle the truth!
That being said, what courtroom films would make your list? Here are the one's that made ours (Keep in mind we all have different criteria for our lists as well):
JD
1) 12 Angry Men
2) A Few Good Men
3) Fury
Blake
1) A Few Good Men
2) 12 Angry Men
3) Philadelphia
Brendan
1) 12 Angry Men
2) Michael Clayton
3) Lair, Liar
Honorable Mentions (Combined)
To Kill a Mockingbird, Paths of Glory, A Time to Kill, Civil Action, My Cousin Vinny
Hopefully you guys enjoyed our lists and if you agree or disagree with us, let us know in the comment section below. Like we said earlier, we are FULLY AWARE that we are missing a lot of great films in this genre and that we need to get more familar with them. That being said, what would be your Top 3? Leave a comment in the comment section or email us at insessionfilm@gmail.com.

For the entire podcast, click here or listen below.
For more lists done by the InSession Film crew and other guests, be sure see our Top 3 Movie Lists page.