This podcast brought to you by Audible.com. Sign up today for a FREE audiobook and 30-day trial and thanks for your support!
This week on the InSession Film Podcast, all three IF co-hosts once again hold down the fort and we had a blast as we discussed Robert Downey Jr.'s latest in The Judge, also starring Robert Duvall and Vera Farmiga. Going off of that we also discuss our Top 3 Courtroom Films and we started a new segment called, What Are The Chances, which turned out some great conversation over some of the latest movie news.
No guest this week but Brendan does a fantastic job of filling in the role and it's always fun having all three co-hosts under one roof. Speaking of Brendan though, check out our latest Extra Film where we discuss The Homesman and The Skeleton Twins!
Anyway, check out this week's show and let us know what you think in the comment section. Thanks for listening and thanks for supporting our podcast!
– The Judge Movie Review (5:47)
Grades
JD: C+
Blake: B
Brendan: B
– Top 3 Courtroom Films (38:11)
The courtroom drama has been around for a very long time and there have been some great classics to fill the genre over the years. Perhaps, after listening to the show, it's a genre we still need to get more familiar with but despite that, we still came up with some great lists. PS, you can't handle the truth! Alright, that being said, what would be your Top 3?
[divider]
RELATED: Listen to Episode 85 of the InSession Film Podcast!
[divider]
– What Are The Chances? (1:12:21)
This week we started a new segment called What Are The Chances, where we bring up some of the latest rumors and movie news and discuss the chances of those particular things happening. Here's what we discussed:
Robert Downey Jr. signing up for Iron Man 4
Spider-Man joining the Marvel Movie Universe
Will Interstellar be Christopher Nolan's best movie?
– Music
Holocene – Bon Iver
Code Red – Artie Kane
I'm Spider-Man – Hans Zimmer
The Return of the Eagle – Atli Örvarsson
Subscribe to our Podcasts RSS
Subscribe to our Podcasts on iTunes
Listen on Stitcher
InSession Film Podcast – Episode 86
[divider]
Next week on the show:
Main Review – Fury
Top 3 – TBD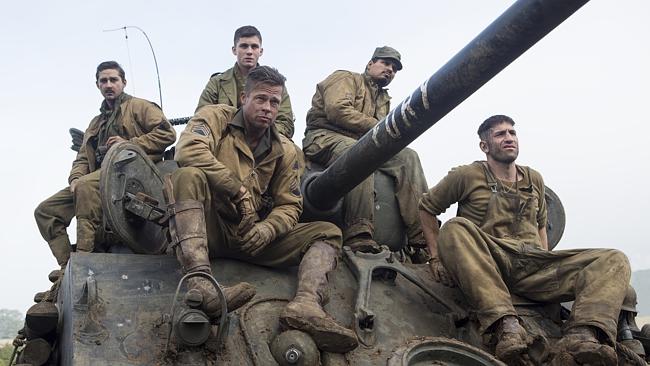 [divider]
Help Support The InSession Film Podcast
If you want to help support us, there are several ways you can help us and we'd absolutely appreciate it. For more information, please visit our Donate page here. Every penny goes directly back into supporting the show and we are truly honored and grateful. Thanks for your support and for listening to the InSession Film Podcast!