Podcast: Top 3 Actor Turned Director Movies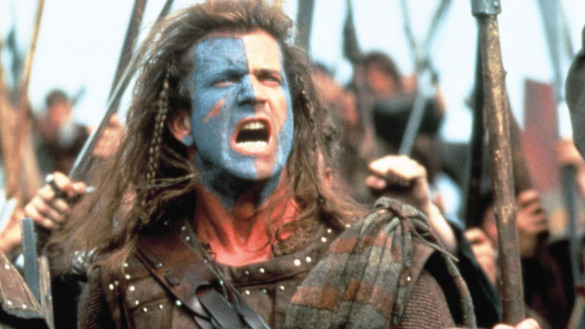 This week on the InSession Film Podcast, we reviewed George Clooney's, The Monuments Men, which may not have been a great film, but it sparked a great question. What are some great movies by actors who turned directors? Well, over the years we've seen many, many actors take their hand to directing and while not all of them have been gems, there have been some that have become classics. In some instances, like Ben Affleck for example, he not only became a great director but arguably a better actor when he started directing. Well regardless, it would of been hard enough to do a top 3 on just actor turned directors, but when we took it a step forward and picked movies, it was really tough to narrow it down to just three. However, we came up with some great movies for our lists.
What actor turned director movies would make your list? Here are the one's that made our list:
JD
1) Braveheart – Mel Gibson
2) Annie Hall – Woody Allen
3) Iron Man – Jon Favreau
Blake
1) Million Dollar Baby – Clint Eastwood
2) Apollo 13 – Ron Howard
3) Gone Baby Gone – Ben Affleck
Honorable Mentions (Combined)
Rush, A Beautiful Mind, Cinderella Man, The Town, Argo, pick any other Woody Allen film, Citizen Kane, Blazing Saddles, Ordinary People, Monty Python and the Holy Grail, Stories We Tell, The Passion of the Christ, Gran Torino, Mystic River, Good Night and Good Luck, 12 Monkeys
Hopefully you guys enjoyed our lists and if you agree or disagree with us, let us know in the comment section below. Some of these films, even the great films in our honorable mentions, are classics and movies that everyone can enjoy. We left out many other conceders for this list, so who would you have? Leave a comment in the comment section or email us at [email protected].
For the entire podcast, click here.
For more lists done by the InSession Film crew and other guests, be sure see our Top 3 Movie Lists page.